A lawyer for the Philadelphia abortion provider charged with killing four babies born alive said Monday that his client is the victim of a "political press fabrication" and encouraged jurors to separate themselves from the graphic photos they saw at trial.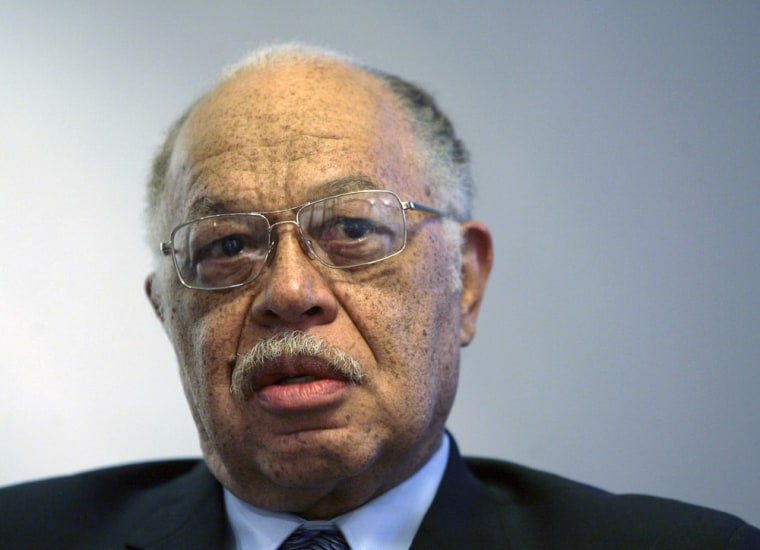 In his closing argument at the trial of Dr. Kermit Gosnell, lawyer Jack McMahon showed photographs of a well-kept waiting room and other parts of Gosnell's clinic. He said that the clinic was not perfect but was not a criminal enterprise.
Acknowledging the graphic photos from the case, McMahon said: "When you see pictures of a dead fetus with a hole, it affects you. You have to transcend that."
"You're here to decide whether he's a cold-blooded, first-degree murderer," the lawyer said.
Former employees at the clinic testified that Gosnell taught them to "ensure fetal demise" by snipping the necks after they were delivered.
Besides the four babies, Gosnell is charged in the death of an adult woman patient whom prosecutors say was killed by an overdose of pain medication he prescribed.
Gosnell, 72, was initially charged with seven counts of first-degree murder, but the judge threw out three of those counts, ruling that there was not sufficient evidence that they were viable, born alive and then killed.
McMahon told jurors Monday that none of the other cases resulted in live births, The New York Times reported.
Prosecutors say Gosnell made millions running what they called a "house of horrors" that provided abortions to women who could not get them elsewhere. He could face the death penalty if convicted.
A 2011 grand jury report alleges that he was responsible for the deaths of many more viable fetuses but could not be charged because the records had been destroyed.
The Associated Press contributed to this report.