Defense Secretary Chuck Hagel on Thursday ordered a sweeping review of the U.S. military's nuclear weapons mission — in the wake of reports of cheating, alleged drug abuse and other failures among the ranks of Air Force missile launch officers.
Thirty-four airmen, whose fingers are literally on the trigger of nuclear-armed missiles, were relieved of duty for allegedly cheating on exams that would test their knowledge of the launch systems.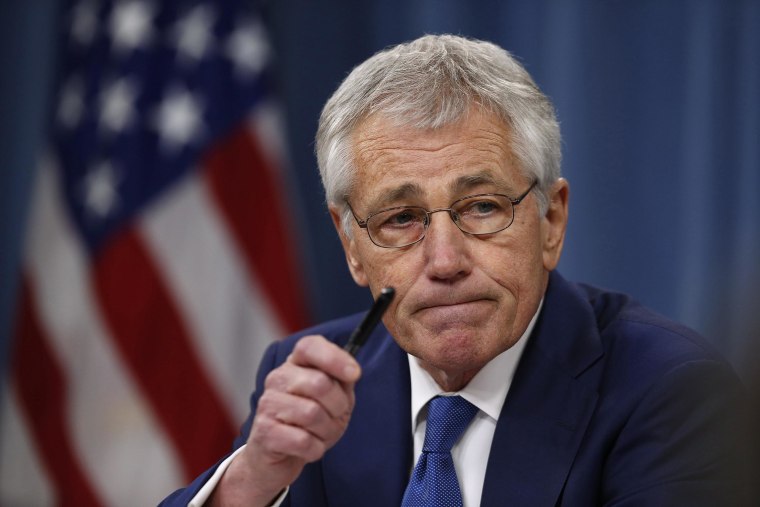 The lower-level officers, all assigned to the 341st Missile Wing at Malmstrom Air Force Base, are accused of apparently texting answers to each other on a monthly proficiency exam in the summer of 2012, or knew that the cheating was going on and didn't report it, according to defense officials.
The alleged cheating was discovered during an investigation into illegal drug possession among a small group of Air Force "missiliers."
But those were just the latest hits to the Air Force's nuclear missile force, which has suffered a number of setbacks in the past couple of years.
Last April, 17 officers at Minot Air Force Base in North Dakota were deemed temporarily unfit for duty and given weeks of remedial training after safety violations were found.
And Maj. Gen. Michael Carey, commander of the Air Force's intercontinental ballistic missiles, was fired in October after a report found he had been binge drinking and acting rudely during a trip to Moscow.
Pentagon spokesman Adm. John Kirby said Thursday that the Pentagon review would examine Air Force leadership and the "health of the culture" in both the Air Force and Navy nuclear weapons mission. The goal is to identify any problems and come up with possible remedies.
Kirby said as of now any deficiencies appear to be "mostly a personnel issue" and the military is confident in the safety and security its nuclear arsenal.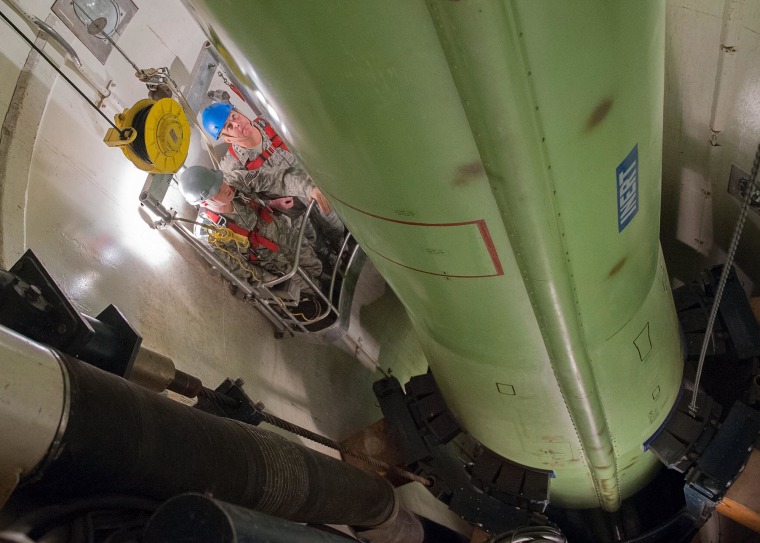 The admiral added that if there is evidence that Air Force "leadership have failed" those responsible "will be held in account."
Hagel made a rare visit to a nuclear missile base earlier this month to boost morale. In a speech at F.E. Warren Air Force Base in Wyoming, he called their work "of great importance to the world," but acknowledged there jobs must be carried out in isolation, with little public recognition or acclaim.
Erick Ortiz of NBC News and The Associated Press contributed to this report.