Things to be thankful for on Thanksgiving:
Friends
Family
Health
Aretha Franklin
Especially Aretha Franklin.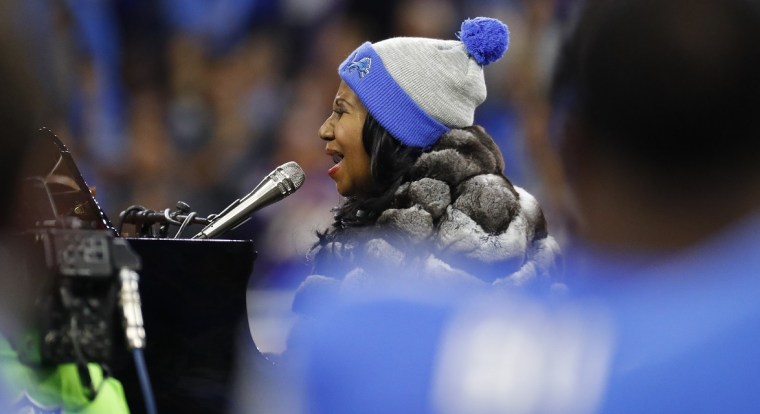 The Queen of Soul — whose family moved to Detroit when she was a young girl almost 70 years ago — settled in at the piano Thursday before the Detroit Lions' game against the Minnesota Vikings and turned "The Star-Spangled Banner" into a 4-minute, 35-second-long church spiritual.
And America went nuts.
By no means was it the first time Lady Soul has astonished fans with an unexpected demonstration of her enormous talent and vocal range.
In 1998, Franklin stepped in at the last minute for the ailing Luciano Pavarotti at the Grammy Awards, and instead of doing her normal thing, she delivered a note-perfect rendition of the aria "Nessun Dorma" from Puccini's opera "Turandot" — Pavarotti's signature tune.
"Nessun Dorma" has since become part of Franklin's own repertoire. She's recorded the aria on an album, and she even performed it again last year in Philadelphia for Pope Francis.