A Delta Airlines flight from Atlanta to Charlotte, North Carolina, made an emergency landing Wednesday morning after crew members reported malfunctioning gear to air traffic control.
Flight 1092 landed safely without the use of nose gear at Charlotte Douglas International Airport, a Delta spokesperson said in a statement.
"While this is a rare occurrence, Delta flight crews train extensively to safely manage through many scenarios," the airline said.
The plane was carrying 96 passengers, three flight attendants and two pilots, and no injuries were reported.
Delta apologized to the passengers "for what they experienced."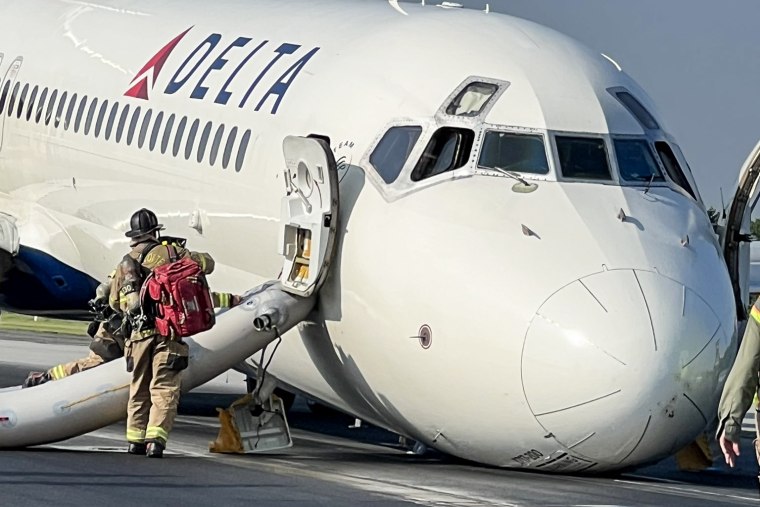 Flight-tracking data indicated the plane circled a few times before it landed.
A passenger told NBC affiliate WCNC of Charlotte that the crew was "amazing" and the landing was "absolutely perfect."
After the crew and passengers got off the plane, they were taken to a terminal on a bus.
The Federal Aviation Administration is investigating.