Opposition from top Senate Democrats on Thursday stalled two of President Barack Obama's picks for the Securities and Exchange Commission over whether the nominees support requiring publicly traded corporations to disclose political spending.
Nominees Lisa Fairfax, a Democrat, and Hester Peirce, a Republican, had waffled on the issue. Sens. Chuck Schumer, D-N.Y., and Elizabeth Warren, D-Mass., were among four members of the Senate Banking, Housing and Urban Affairs Committee opposing Obama's choices.
That led the chairman, Sen. Richard Shelby, R-Ala., to postpone a vote set for Thursday.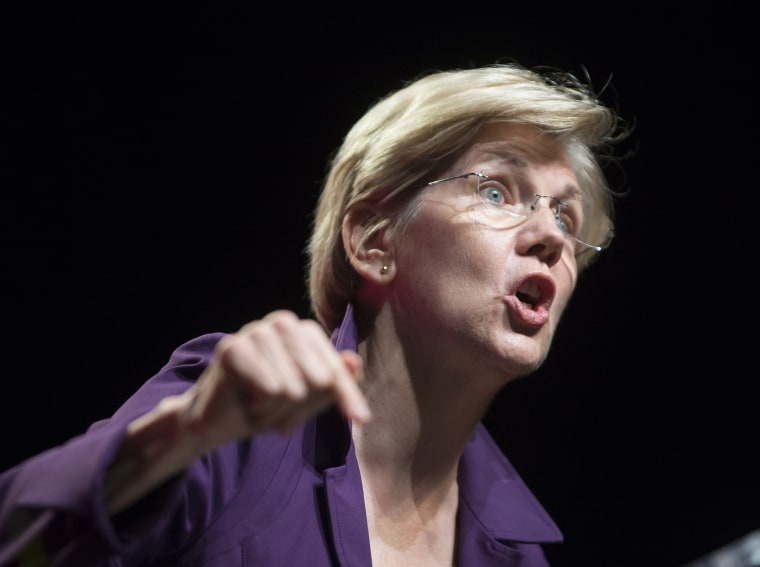 Schumer said the nominees are "fence-sitting" on whether to force corporations such as Koch Industries to reveal their political giving. Republicans succeeded in blocking the proposal in last year's catch-all spending bill.
"The SEC needs commissioners who believe in and support campaign spending transparency," Schumer said. "I hope that both nominees will reconsider their fence-sitting on this critical issue before the vote, and make clear that they will support an SEC rule that will help root out secret money from our politics."
The nominees appear likely to advance through the committee relatively soon, but the Democratic opposition could spell delays for an eventual confirmation vote by the full Senate.
The opposition from Obama allies to Fairfax, the Democrat, was particularly unusual.
Peirce, a conservative lawyer, was recommended by Republicans. Shelby planned to advance them together but held off after Schumer, Warren and Sens. Jeff Merkley, D-Ore., and Robert Menendez, D-N.J., spoke out.
Related: Warren and Wasserman Schultz Clash Over Payday Lenders
The Democratic opposition comes as the Banking panel has finally started acting on nominations after more than a year of sitting on them under Shelby's leadership.
Sen. Tim Scott, R-S.C., voiced opposition to Fairfax as well, and Shelby postponed the vote. "There's a little confusion here," Shelby said.
SEC spokesman John Nester declined to comment on the Democratic senators' action.
Consumer and liberal groups, and some Democratic lawmakers, have urged the SEC in recent years to adopt a rule requiring public companies to disclose political donations to nonprofit groups that can spend unlimited amounts of money on political advocacy and advertising, such as Americans For Prosperity, which works to elect Republican candidates and gets backing from David Koch and Charles Koch.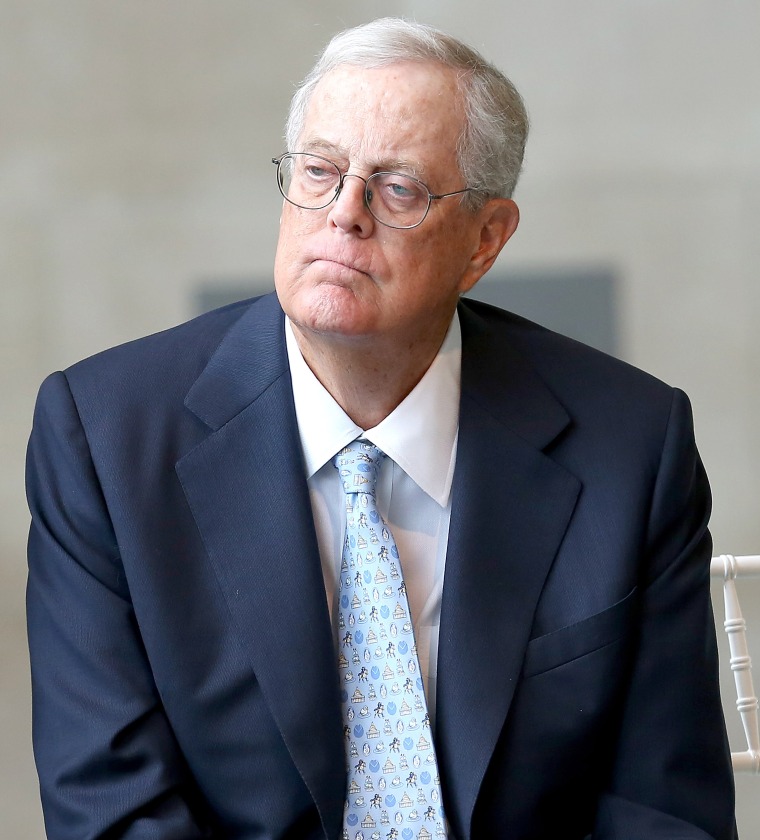 Their argument is that shareholders, as owners of a company, should know which political candidates or causes are receiving their money.
Direct corporate contributions to candidates and party committees already are disclosed.
Shareholder resolutions urging disclosure of political spending were filed at more than 100 company annual meetings last spring, according to government accountability advocates.
A coalition including public officials, law professors and consumer groups claimed in 2012 that its campaign sparked a record number of comments on the issue to be submitted to the SEC — over 178,000. The group pointed to the Supreme Court's 2010 decision in the Citizens United case that freed corporations and labor unions to spend unlimited sums in elections for Congress and president, though independent of any campaign for office.
Related: How 'Citizens United' Is Helping Hillary Clinton's White House Bid
In questioning by lawmakers, the SEC's head, Mary Jo White, has not committed to getting the five-member commission to adopt such a rule.
Opponents have maintained that political spending is not the kind of relevant information that shareholders need to know about a company. Some Republican lawmakers have said that such a move by the SEC would be an abuse of regulatory power.
At their recent confirmation hearing before the committee, Fairfax and Peirce said the SEC appears to be prevented from approving such a rule by the Republican amendment to last year's spending bill. Fairfax said she would consider the various arguments on the issue if confirmed.
Their responses angered Schumer, who said he leaned against approving them despite their evident qualifications for the positions. Menendez also said he was dissatisfied with the answers.
In a written follow-up, Fairfax evaded the question on disclosure of corporate political giving, saying she would not "prejudge any issue without the benefit of full engagement" and that she would "thoughtfully and carefully consider this issue."