A group of 21 senators demanded Wednesday that Health and Human Services Secretary Tom Price provide answers about reported plans to overturn a non-discrimination rule in the Affordable Care Act.
In a letter sent in response to a court filing last week strongly suggesting that HHS may overturn Rule 1557 of the Affordable Care Act, popularly known as Obamacare. That rule prohibits discrimination in health care on the basis of race, color, national origin, sex, age or disability.
Last week, HHS said it would "reconsider" the need for non-discrimination protections in health care.
The rule against discrimination was challenged in court by six states and a group of religiously affiliated health care companies, which opposed extending sex discrimination protections to transgender people and to women who may seek birth control or abortion.
Because the rule defines sex discrimination as covering reproductive rights and transgender access to health care, the Trump administration's HHS pulled out of defending it in court — saying in last week's filing that it planned to make "changes" to the rule.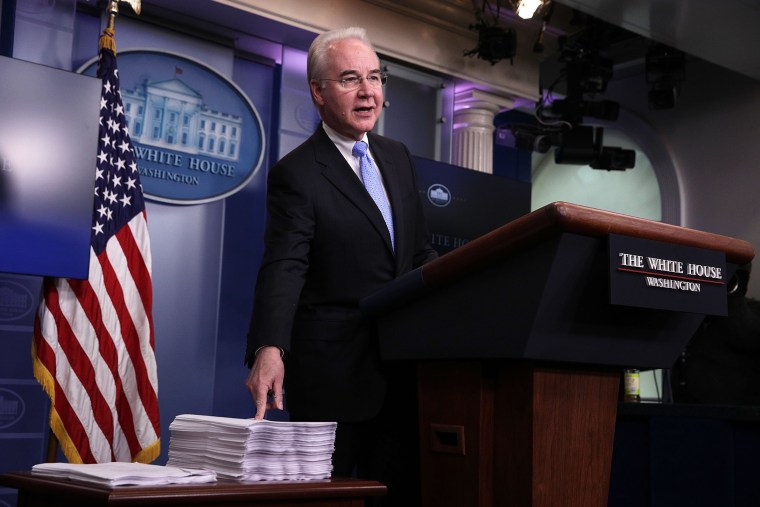 "I'm deeply concerned that they would effectively gut protections for LGBT individuals and people seeking reproductive health care," Brigitte Amiri, a lawyer with the American Civil Liberties Union, told NBC News the day after the filing.
Senators signing on to the letter include many leading Democrats, led by Patty Murray of Washington, ranking Democrat on the Appropriations subcommittee on health, and Judiciary Committee members Patrick Leahy of Vermont, Dianne Feinstein of California, Al Franken of Minnesota, Richard Blumenthal of Connecticut, Sheldon Whitehouse of Rhode Island and Mazie Hirono of Hawaii, among others.
"Each person in our country is entitled to protection against [health care] discrimination," reads the letter to Price. "Your Department's enforcement of the law is their first line of defense, and the Administration's recent efforts to roll back enforcement are unacceptable."
The Senate letter says changes in HHS' approach came on the heels of Trump's appointment of Roger Severino as head of the HHS Office of Civil Rights.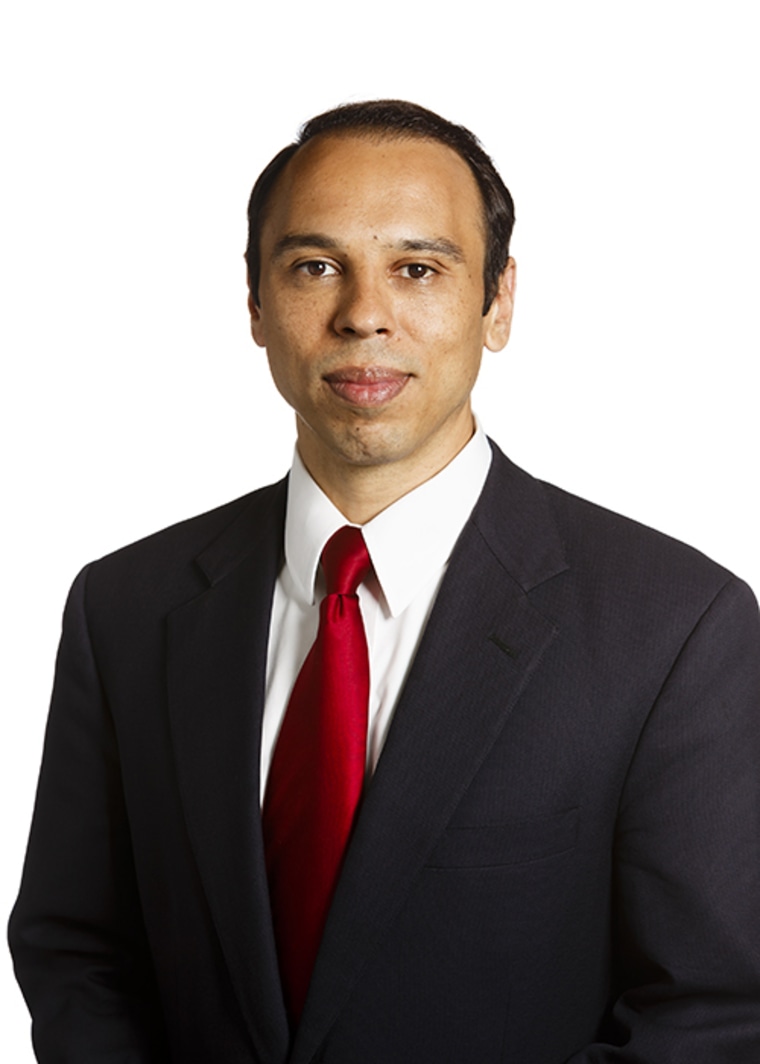 "My. Severino has a long history of extreme hostility toward lesbian, gay, bisexual, and transgender people and attacking women's access to health care services and reproductive rights," the letter to Price says.
Many of the same senators opposed Severino's appointment in a separate letter to Price in April. Before he joined the HHS civil rights office, Severino fought LGBT and reproductive rights at the conservative Heritage Foundation.
In his previous job, Severino wrote a report slamming the Obama administration's ban on discrimination in health care — which, he wrote, threatened the "religious liberty" and "freedom of conscience" of doctors who didn't want to treat transgender people.
The senators asked Price and HHS to respond by May 24 to a list of seven detailed questions, including inquiries about plans to respond to discrimination complaints and why HHS is concerned with what it called the "need for" and "reasonableness" of the rule.