Jailed former House Speaker Dennis Hastert says a man who accused him of sexual abuse should return $1.7 million in hush money because he broke his silence by talking to the feds.
The demand was made in Hastert's response to a lawsuit filed by the accuser, known only as Individual A, who is trying to recoup the rest of the money the politician promised him.
"To the extent any contract existed between plaintiff [Individual A] and defendant [Hastert], plaintiff breached that contract," Hastert's lawyers wrote.
"Plaintiff's breach of conduct resulted in damages to defendant and plaintiff is accordingly required to return $1.7 million to defendant."
Individual A spoke to FBI agents who contacted him about his agreement with Hastert, but otherwise he has never spoken publicly about his accusations.
His attorney, Kristi Browne, said it was Hastert who had reneged.
"Mr. Hastert has decided that rather than live up to his promise to compensate his victim for his molestation and resulting injury, he will ask his victim to pay him," she said in a statement.
"He admits to agreeing to make payments, but then denies that it is an agreement that he has to keep. His response is predictable and we look forward to entering the discovery phase of the case."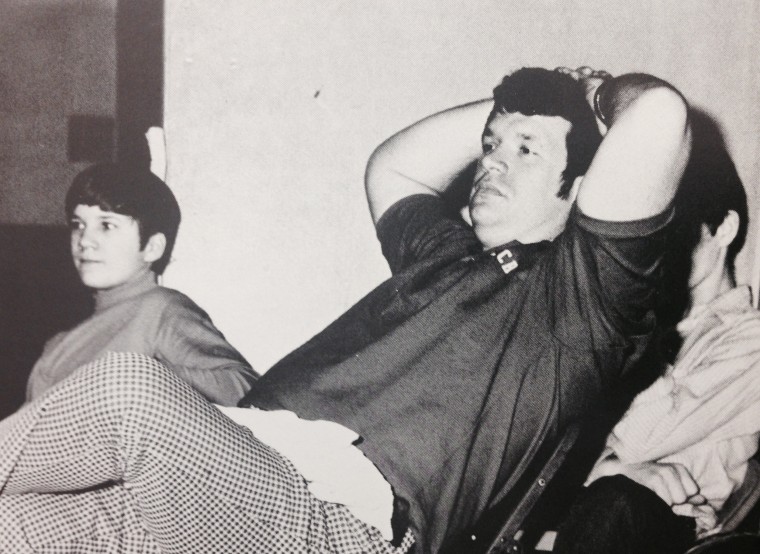 Hastert, 75, was sentenced in April to 15 months in prison for making illegal cash withdrawals to pay Individual A and quash allegations he abused teenage boys while he was a high-school wrestling coach decades ago.
Although the disgraced power broker was not charged with any sex crimes because the statute of limitations had passed, the judge in the case branded him a "serial child molester" and ordered him to enroll in a sex-offender treatment program.
Related: Hastert Accuser: 'I Could No Longer Remain Silent'
The alleged abuse took place well before Hastert became the Republican speaker of the House of Representatives in 1999. A few years after he retired, he was confronted by Individual A about misconduct on a wrestling trip in 1974.
Hastert agreed to pay Individual A $3.5 million and had forked over $1.7 million of that sum when federal investigators began looking into his unusual bank withdrawals.
Hastert claimed he was a victim of extortion but after FBI agents interviewed Individual A, they found his account of molestation credible.
After Hastert pleaded guilty to the financial crime, Individual A sued him, saying he was still owed $1.8 million. In his response, Hastert says there was no legal contract and even if there was, his accuser would have broken it.
Individual A's "retention of the $1.7 million is unjust," his attorneys wrote.
Not only does Hastert want his money back, he thinks Individual A should pay his attorney's fees.
At his sentencing, Hastert admitted he "mistreated" and "took advantage" of former students who came forward to say they were molested -- three of them anonymously.
"What I did was wrong and I regret it," he said at the time.