Denver's fire chief was stabbed by a woman who jumped into his SUV on a downtown street Tuesday, police said.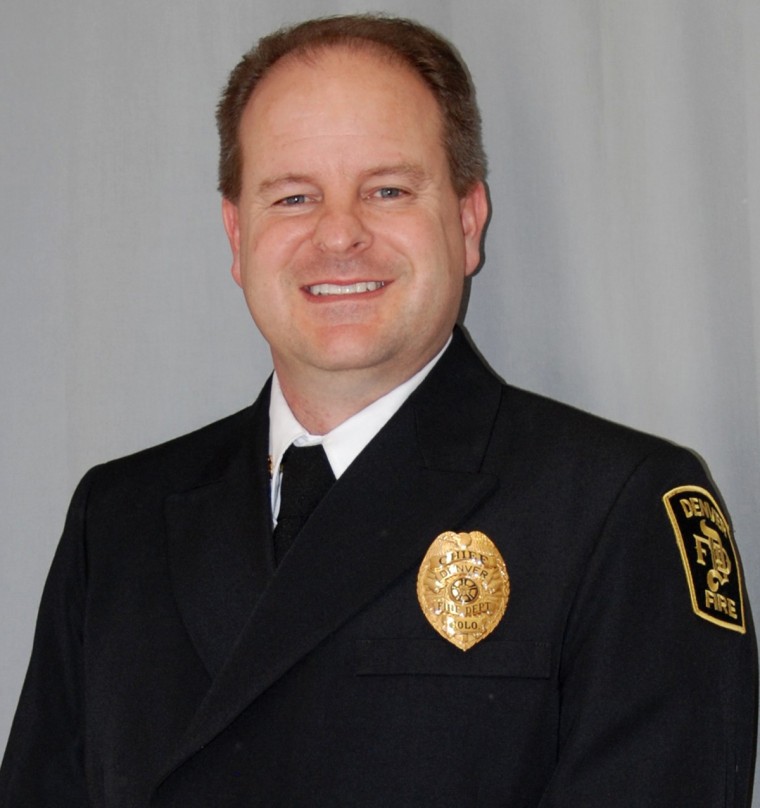 Eric Tade, a 24-year veteran firefighter, was treated in hospital for "non-life threatening" injuries and later released, his department said in a statement.
Police allege Marlene Zacevich-Rodriguez, 42, stabbed Tade while he was parked just after 1:30 p.m.
He was able to reach his nearby headquarters for medical help.
It has not yet known if Zacevich-Rodriguez had any prior connection to Tade, police said.
Zaccevich-Rodriguez was arrested for driving under the influence and related traffic charges in 2009, according to police who released her booking photo from that time.
Courts records show criminal history dates back to 1998, NBC station KUSA in Denver reported.