Denver was put under a rare tornado warning Wednesday afternoon as a severe weather pattern passed over the Mile-High City.
The watch, which lasted through 3:15 p.m. local time (5:15 p.m. ET), was accompanied by hail and thunderstorms that caused a ground stop at Denver International Airport. The airport was cleared to resume operations at about 4 p.m.
By mid-afternoon, KUSA reported that six tornadoes had been spotted in the Denver metropolitan area, but there was no major damage.
A twister was confirmed on the ground 20 miles east of Denver, in Watkins, Colorado, moving at 20 mph, at about 2:47 p.m., the National Weather Service said.
The NWS advised residents near Aurora, Bennett, Manila Village, Watkins and Buckley Air Force Base to "Take cover now! Move to a basement or an interior room on the lowest floor of a sturdy building (and) avoid windows."
According to the National Weather Service, hail around the Denver area was "half-dollar sized."
Along the Front Range, several other counties in northern Colorado and southern Wyoming were under a tornado watch that expired Wednesday evening.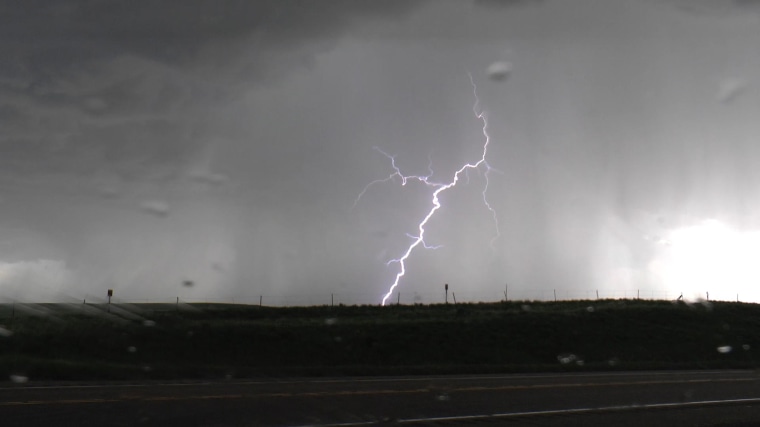 — Hasani Gittens