Denver voters on Tuesday appeared to reject a ballot initiative that would have effectively decriminalized the psychedelic substance in "magic mushrooms" and made the city the first in the United States to take that step.
The measure was sponsored by a group of citizen activists, including a former cadet at the U.S. Military Academy at West Point who had touted the drug's role in dramatically alleviating the symptoms of major depression.
Late Tuesday night, the measure appeared headed for defeat, with 52 percent of voters rejecting it.
Initiative 301, as it was known locally, would have changed city code to say that enforcing laws for possession of psilocybin mushrooms by people 21 or older "shall be the lowest law enforcement priority in the City and County of Denver."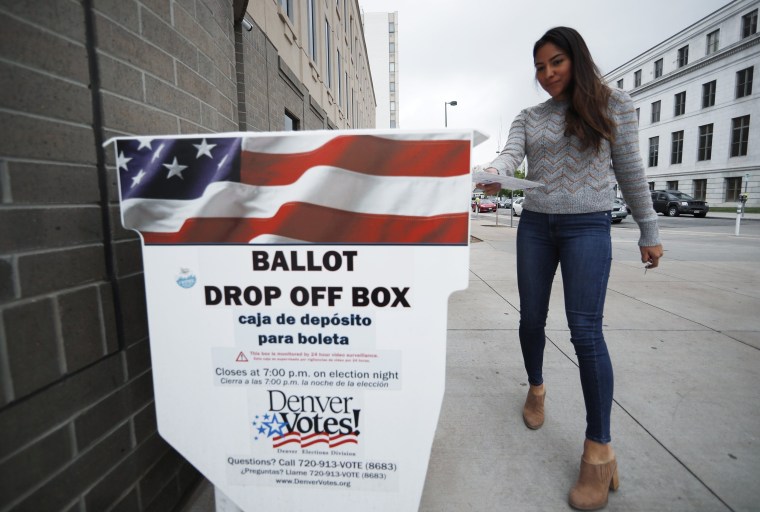 But there were caveats. It would have still been illegal to possess "magic mushrooms," and sales of the drug would still have been considered a felony. The federal government, which outlawed psilocybin in 1968, classifies it as a Schedule I drug with "no currently accepted medical use and a high potential for abuse."
And yet a small body of research has found that the substance helps reduce symptoms of anxiety and depression in cancer patients, and other advocates have said it helped treat post-traumatic stress disorder and chronic pain.
The substance, most commonly associated with the "hippie" culture of the 1960s, has been used in religious settings for decades, and it is known to radically alter perceptions — users have reported seeing vivid geometric patterns, shapes and colors — or inspire mystical experiences.
The pro-psilocybin campaign raised roughly $45,000 as of Monday evening, and it encountered relatively little organized opposition in Denver.
But the initiative may have been a bridge too far even for the Mile High City, where voters decriminalize marijuana possession in 2005. Seven years later, in 2012, voters in Colorado approved legal pot and possession for those over 21, and legal sales began on New Year's Day in 2014.
Denver's mayor, Michael Hancock, opposed the initiative, according to the Washington Post. Hancock's office did not immediately respond to NBC News' request for comment ahead of the vote.
The city's district attorney, Beth McCann, also opposed the initiative, partly because the city is still trying to understand the effects of marijuana decriminalization, both at the local and statewide local, according to her spokeswoman Carolyn Tyler.