The official story about how two Florida sheriff's deputies were gunned down in a Chinese restaurant shifted slightly Friday when a deputy standing in for Gilchrist County Sheriff Bobby Schultz announced that they were shot inside the eatery — not through the window as officials had first reported.
"We know now that the assailant went inside the building and assaulted and killed them," said Lt. Scott Tummond, who works for the Levy County Sheriff's Office.
Tummond, who said he had a "work history" with one of the slain men, Sgt. Noel Ramirez of the Gilchrist County Sheriff's Office, also confirmed that the suspected shooter, 59-year-old John Hubert Highnote, killed himself after fatally shooting the deputies.
"We have no information right now that our officers were able to return fire," Tummond said. "No officers engaged with the assailant."
The Levy and Gilchrist departments patrol two neighboring counties just west of Gainesville, Florida. Tummond addressed reporters in front of the Ace China restaurant in the town of Trenton, where Ramirez and Deputy Taylor Lindsey were killed Thursday afternoon.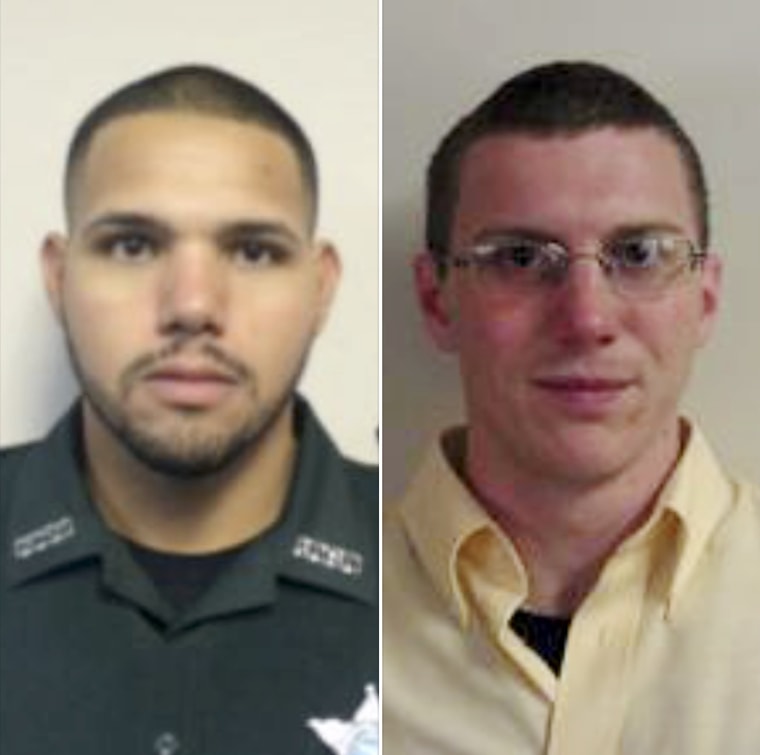 The front windows of the restaurant did not appear to be blown out.
When asked why he was presiding over the news conference, an emotional Tummond said Schultz was grieving with his family. He said they still don't have a motive.
"Gilchrist has no idea what drove this man to this cowardly act," Tummond said. "I don't believe the Gilchrist County Sheriff's Office has any history with this gentleman."
Other than being cited for making an improper turn in 2012, Highnote has nothing on his record in Gilchrist County.
But Highnote was arrested back in 1978 by police in Pinellas County, Florida, on a charge of carrying a concealed weapon, a case that was eventually dismissed, records show. He was also arrested for domestic violence in 1993 and for criminal mischief in 1994.
The fatal shootings of Ramirez, 30, and Lindsey, 25, made national news and got the attention of President Donald Trump after Schultz blamed their murders on hatred toward law enforcement.
"What do you expect happens when you demonize law enforcement to the extent it's been demonized? Every type of hate, every type of put-down you can think of," Gilchrist County Sheriff Bobby Schultz said at a news conference.
This shooter was a "coward," the sheriff added.
"The only thing these men were guilty of is wanting to protect you and me. They just wanted to get something to eat, and they just wanted to do their job," he said.
Trump called the slain deputies "HEROES" in a tweet sharing his condolences with their friends, families and colleagues.
Highnote lived just up the road from the restaurant in the small town of Bell, but he was originally from the Tampa Bay area, records show.
"It appears he just walked up and shot them, then went to his car and shot himself. It's inexplicable," State Attorney Bill Cervone said of the suspect. "People will want to know why, and we may never have an answer for them."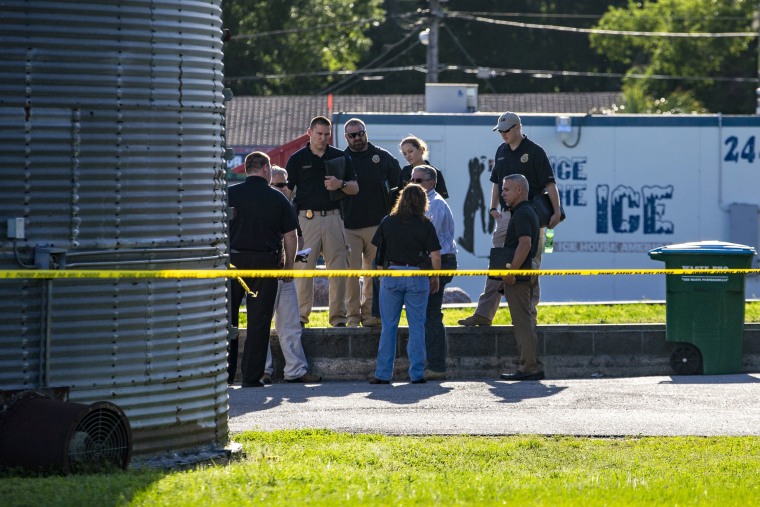 Schultz called Ramirez and Lindsey "the best of the best."
"They were men of integrity, men of loyalty," he said. "They were God-fearing, and they loved what they did, and we are very proud of them."
Schultz said he rushed to the scene, and then had the difficult task of calling the families of Ramirez, who is survived by his wife and two young children, and Lindsey, who joined the sheriff's office in 2013.