The designer of a Kansas waterslide that decapitated a 10-year-old boy was taken into custody after he arrived at a Texas airport late Monday, U.S. Marshals said.
John Schooley, 72, faces charges of murder in the second degree, aggravated battery and aggravated endangering of a child after Caleb Schwab died on the Verruckt ride at the Schlitterbahn park in Kansas City, Kansas, in 2016.
The 17-story-tall Verruckt — German for "insane" — is billed as the world's tallest waterslide. Caleb was killed when the raft he was riding on went airborne and slammed into an overhead hoop holding up safety netting around the slide.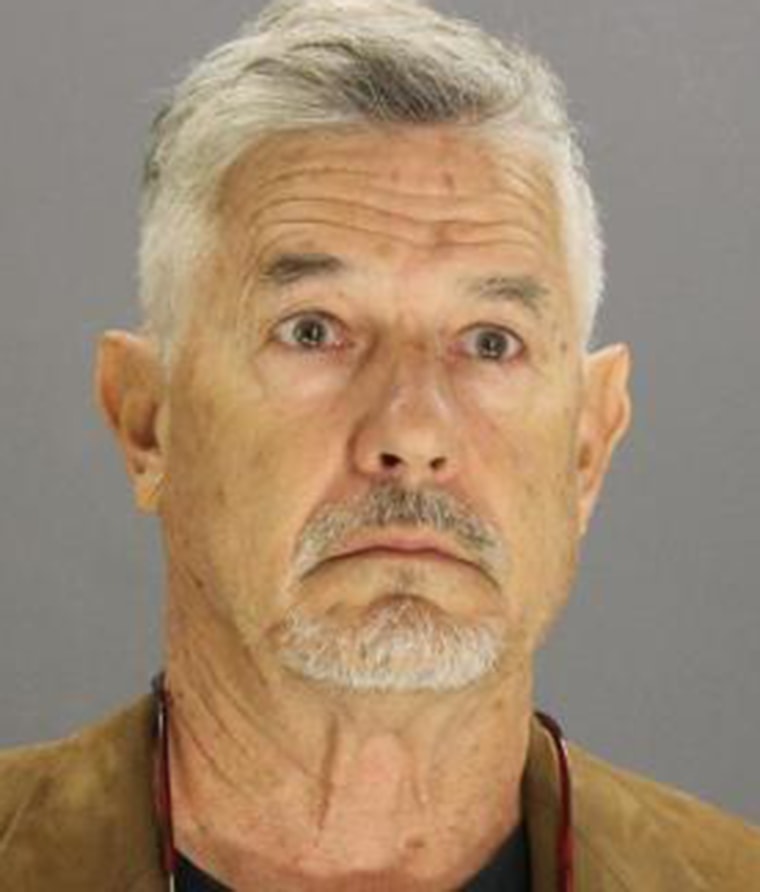 Ride designer Schooley landed at Dallas-Fort Worth International Airport from China, the U.S. Marshals Service said in a statement on Monday night, and was taken into custody. He is being held in Texas before being arraigned in Kansas.
Last week, a family attorney for Schooley, Kit Yam, told The Associated Press that Schooley was traveling in Asia on a business trip. It's unclear what the exact nature of the trip was.
Schooley is one of several people associated with the park who is facing charges in the boy's death. A grand jury has issued indictments against the park, the construction company that built the slide, former park operations director Tyler Austin Miles, and a co-owner of Schlitterbahn Waterparks and Resorts, Jeffrey Wayne Henry.
Henry was arrested last week and is being held in a Texas jail without bond, according to NBCDFW.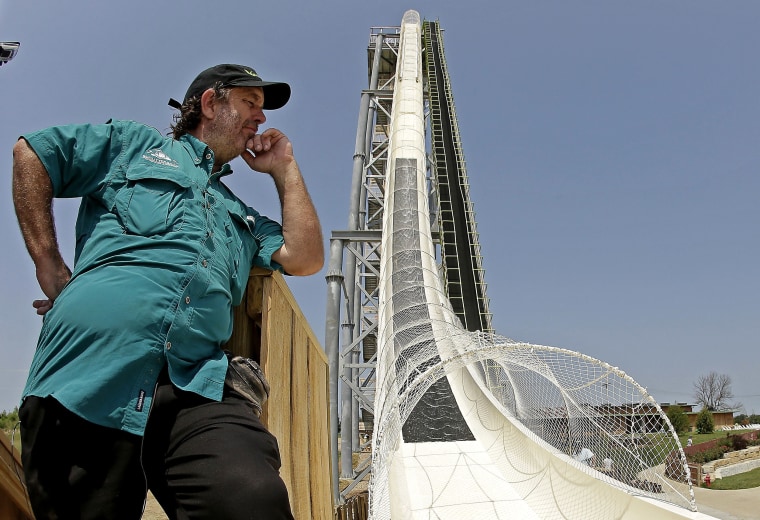 Henry and Schooley are accused of rushing the waterslide into service. The indictment claims Henry made a "spur of the moment" decision to build the ride, and alleges that he and Schooley lacked the technical and engineering knowledge needed to build amusement park rides.
Schlitterbahn has disputed the allegations. In a statement last week, Schlitterbahn defended its safety record and said: "Every attraction, from kiddie slide to uphill water coasters undergoes an internal and an independent third party inspection prior to the start of the season. Every ride is inspected daily prior to opening."
The Guinness Book of World Records certified the Verruckt as the world's tallest waterslide in 2014. The ride has been closed since Caleb's death, but the rest of the water park plans to reopen on May 25 for its annual season. The Kansas Department of Labor said it plans to conduct a full audit of the water park's inspection records before it reopens.
Caleb's father is Kansas state legislator Scott Schwab. Since the boy's death, the state has passed a law requiring more rigorous inspections of amusement park rides.
CORRECTION (April 3, 2018, 12:55 p.m. ET): A previous version of this article misspelled the first name of a co-owner of Schlitterbahn Waterparks and Resorts in a photo caption. He is Jeffrey Wayne Henry, not Jeffery.