A former juvenile detention center supervisor in Nashville, Tennessee, was arrested Wednesday in connection to four teenagers who escaped custody in late November and were later captured.
Patrick Jones was arrested for facilitating, through recklessness, the escape of the four boys from a facility on Nov. 30, according to the Metropolitan Nashville Police Department. Authorities said at the time that the fugitive teens "used staff protocols" to leave the detention center when their supervisor went to address a fight.
"Jones' arrest is based on investigation of the escape by the MNPD's Major Case Task Force," the department tweeted.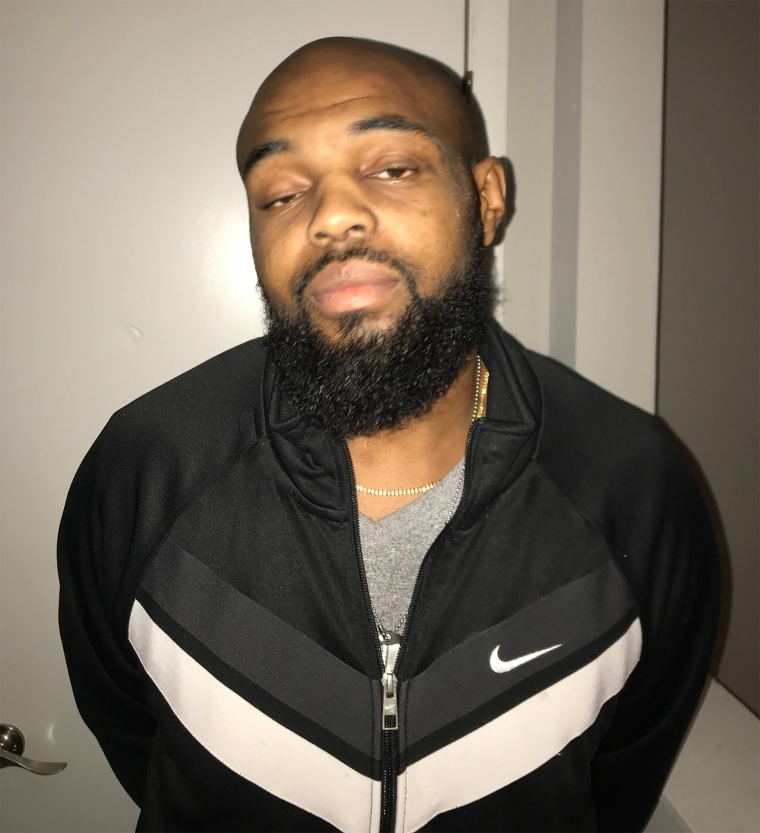 The police department said in a subsequent statement that Jones allowed the four teens to leave their housing units to perform cleaning tasks after lockdown hour, and "three of the four teens were not even eligible to participate on a work detail due to low behavioral scores."
Police said Jones also did not secure the elevator, which the four used to escape, after he had used it, and when he left to respond to an assistance call, he failed to recognize that the four were unsupervised.
The sheriff's office said Jones posted bail and had been released by Wednesday night. It wasn't clear if he had a lawyer who could speak on his behalf. A phone number for Jones could not immediately be found late Wednesday.
Another former juvenile detention center employee, Alexis Beech, 25, surrendered on a warrant charging her with facilitating the escape through recklessness, Nashville police tweeted Wednesday night.
Details of her alleged involvement were not immediately available from police. The Tennessean, citing an internal report, reported that Beech's firing was recommended because she had allegedly failed to supervise the teens. The report named four former employees, including Jones and Beech, according to the newspaper.
Three of the four teens were captured within a week of their escape.
Morris Marsh, 17, who is accused in the April 8 slaying of a 19-year-old man, was apprehended after a police chase Friday, the Metropolitan Nashville Police Department said.
Marsh was a passenger in a 2018 Nissan Rogue driven by his brother when he was apprehended around 9 p.m., police said. The pursuit ended at a gas station where Marsh's mother was waiting, and both family members were also arrested, according to the department.
Decorrius Wright, 16, who is accused of murder, and Calvin Howse, 15, who is charged in an auto theft and gun possession case, were arrested in Madison, Tennessee, on Dec. 3, police said.
Brandon Caruthers, 17, is still at large. He is accused in an August 2018 armed robbery case. Police said Monday that the reward for information leading to his arrest was increased to $10,000.
Jones, the former supervisor, was employed by contractor Youth Opportunity Investments, police said.
An email to Youth Opportunity Investments seeking comment was not immediately returned Wednesday night.
Nashville Police Chief Steve Anderson said in a statement days after the escape that he had "become increasingly concerned about the contract employees' operation of the detention center since first being briefed on the initial details of the escape," and noted the 35-minute delay before police were called.