Thousands of surgical face masks will be provided to Detroit bus riders free of charge as part of the city's fight to prevent the spread of the coronavirus, officials announced.
The move follows the recent death of bus driver Jason Hargrove from the coronavirus, two weeks after he posted a Facebook Live video criticizing a passenger for coughing and not covering up their mouth.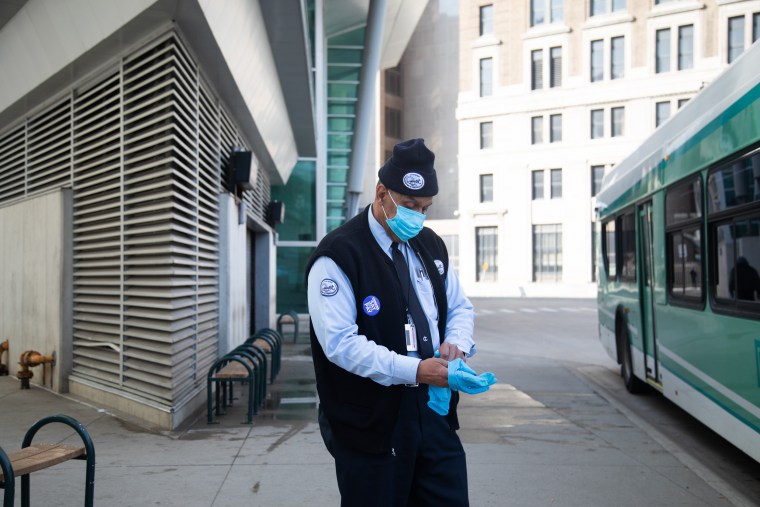 Mayor Mike Duggan and Michigan Gov. Gretchen Whitmer worked together to secure 20,000 masks for people traveling on the buses. They will be available via a box located near the back door, where riders now enter and exit the bus.
"We have to care for and protect our neighbors," Duggan said in a statement. "One of my biggest issues is the busses and we are taking this measure to protect both the drivers and those who ride the bus."
Detroit has 5,501 cases of coronavirus, with 221 deaths.
The mayor said at a press conference on Tuesday that the masks were not needed by medical workers.
"The hospitals have to have the first priority, but these were masks that weren't needed at the hospitals," he said. "We ask every single rider, if you don't have a mask before you get on the bus, please take one."
Full coverage of the coronavirus outbreak
The Detroit Department of Transportation said in a press release that the masks will be available while supplies last. It's not clear if more will be provided once the supply runs out.
Last month, the mayor suspended bus fares and prohibited riders from entering and exiting buses through the front door in an effort to protect drivers. Passengers are also not allowed to sit in seats directly behind the bus driver.