Detroit Mayor Mike Duggan said Wednesday that "strategic demolition" of some fire-damaged vacant homes will begin within 30 days.
The announcement Wednesday night came at the start of Duggan's first State of the City address. It's the first such speech since Detroit was allowed to enter bankruptcy.
Duggan said the demolition will be paid for using $20 million in an unused escrow fund earmarked for burned houses.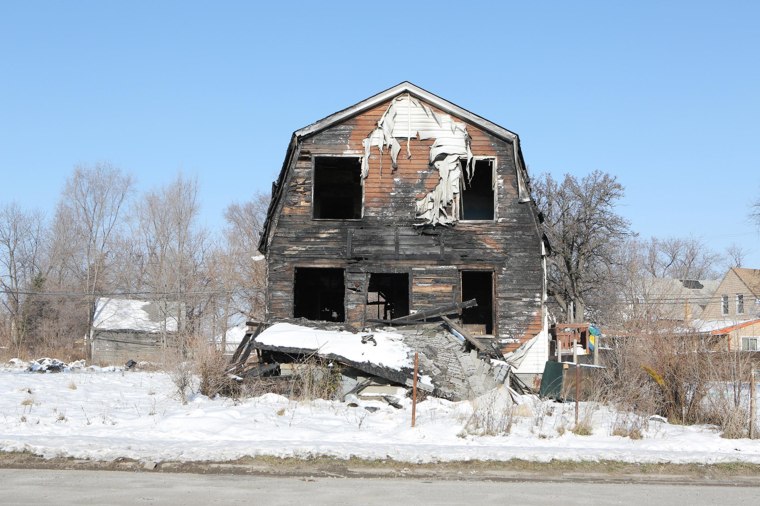 The address also came less than a week after state-appointed emergency manager Kevyn Orr filed his plan to pay creditors while providing money for city services and improvements in the coming years.
Duggan, a former medical center chief, was elected in November.
The mayor's power is restricted. Most of the power once exclusive to the mayor's office now resides with Orr, who has complete control over all city finances, how much is spent and what the money is spent on. A deal with Orr gives Duggan control over day-to-day functions of city government.
"The question I get now, almost everyday somebody asks me: 'Aren't you discouraged?'" Duggan told several hundred people in a packed City Hall auditorium. "'You're the mayor of a city that's in bankruptcy. You don't have control of your own destiny. And of course, you're not really the mayor. The emergency manager is in charge.'"
About $500 million of the $1.5 billion in Orr's plan would be used to knock down up to 450 decaying, abandoned properties each week. The U.S. government also announced in September that it would direct more than $100 million in grants to help Detroit tear down vacant buildings and spur job growth.
—The Associated Press