DETROIT — The Detroit public school district says all schools are in session a day after a massive sick-out by teachers closed most schools.
School district spokeswoman Michelle Zdrodowski sent an update about Thursday's classes in an email to The Associated Press.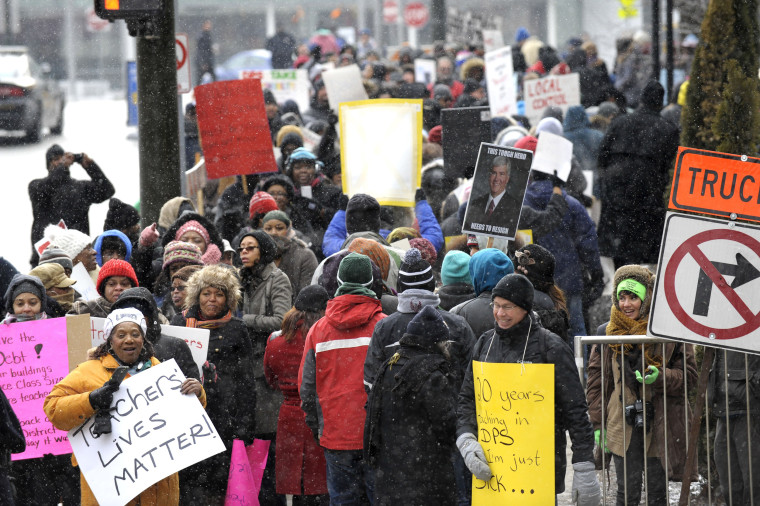 The Detroit Public Schools district filed a lawsuit Wednesday to try to stop the absences that have kept thousands of students at home and left parents scrambling for child care and other remedies in recent weeks.
Wednesday's sick-out shuttered more than 85 of the struggling district's roughly 100 schools and was timed to coincide with President Barack Obama's visit to the city.
Disgruntled Detroit educators have stepped up efforts to protest Gov. Rick Snyder's plans for the district, its ramshackle finances, dilapidated buildings, overcrowded classrooms and their low pay.
Democratic presidential candidate Hillary Clinton addressed their dismay in a tweet: