RAYMOND, Miss. — Monday was supposed to be the day Bettersten Wade would finally get a measure of peace.
Instead, she suffered another indignity.
Wade and her lawyers had arranged with Hinds County officials to exhume the remains of her son, Dexter Wade, 37, who'd been struck and killed by a Jackson police officer and buried in a pauper's field at the county penal farm without her knowing. They agreed on 11:30 a.m. Monday. Her lawyers said they spoke to a county attorney Sunday to confirm.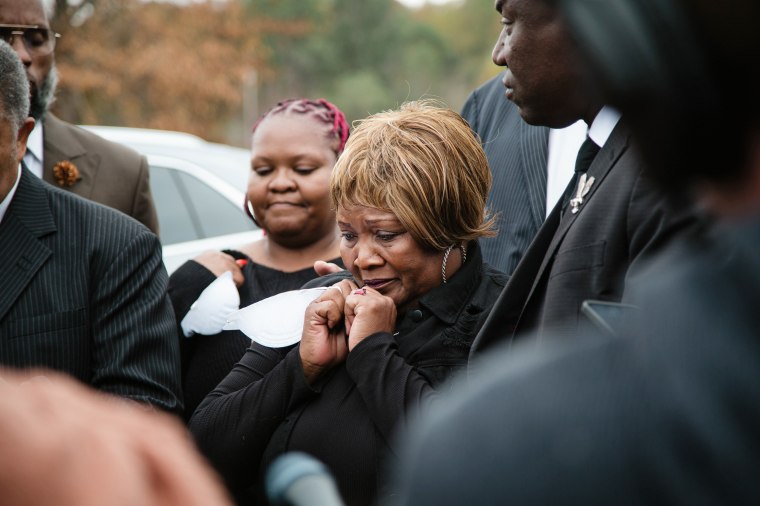 But when Bettersten Wade arrived at the penal farm at the appointed time, dressed in black, her son's remains had already been dug up, put in a body bag and placed in the back of a Chevy Suburban. County officials said a public works crew had turned up earlier in the morning and removed the remains before anyone else arrived.
She'd been cut out of the process again.
"It makes me feel like I don't exist," she said. "It doesn't matter that I'm his mother. It didn't matter to them. They act like that's their child and they're really the one who decides what happens to him. I didn't have any rights or say."
To her, the exhumation was another insult in an ordeal that began March 5, when she last saw her son leave their home in Jackson. She reported him missing to Jackson police nine days later. Missing persons investigators told her for months that they didn't know where he was. 
Then, in late August, officers told her that he'd been struck by a Jackson police cruiser while he was crossing a six-lane highway less than an hour after he'd left home. The Hinds County coroner's office told her his body had been buried in a pauper's field after it went unclaimed for months. Wade paid $250 to obtain the rights to his body and began working on getting him a proper funeral.
The case sparked public outrage when NBC News reported about it last month. Civil rights lawyers Ben Crump and Dennis Sweet took on her case, helping her arrange for the exhumation, an independent autopsy and a funeral. 
Jackson Mayor Chokwe Antar Lumumba has expressed regret about the city's handling of Dexter Wade's death, blaming a miscommunication and saying there was no malicious intent. The Jackson Police Department hasn't responded to questions about the case.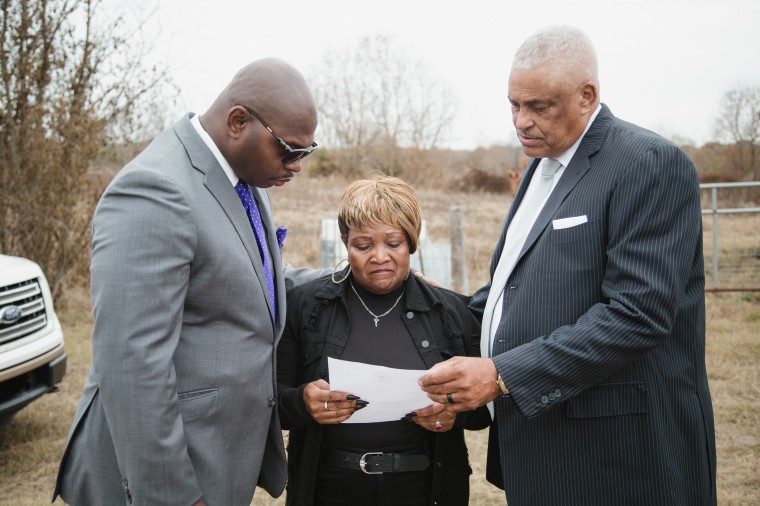 Monday's exhumation required approval from the Hinds County Board of Supervisors, which it granted Nov. 6. The next day, the board's attorney, Tony Gaylor, sent a letter to Sweet saying the exhumation would take place at 11:30 a.m. Monday. "It is the procedure of the coroner to exhume the body from the burial site in the presence of representatives of the Hinds County Sheriff Department, Coroner's office and the funeral home that will receive the body," Gaylor wrote.
Hinds County Sheriff Tyree Jones, whose office runs the penal farm, said a crew from the Public Works Department, which is responsible for digging graves and maintaining the pauper's field, showed up earlier in the morning and, with help from people detained in the county's jail, exhumed the body.
"We just go by the orders that they give us," Jones said. "So we don't have anything to do with the decision-making as it relates to the pauper area at all."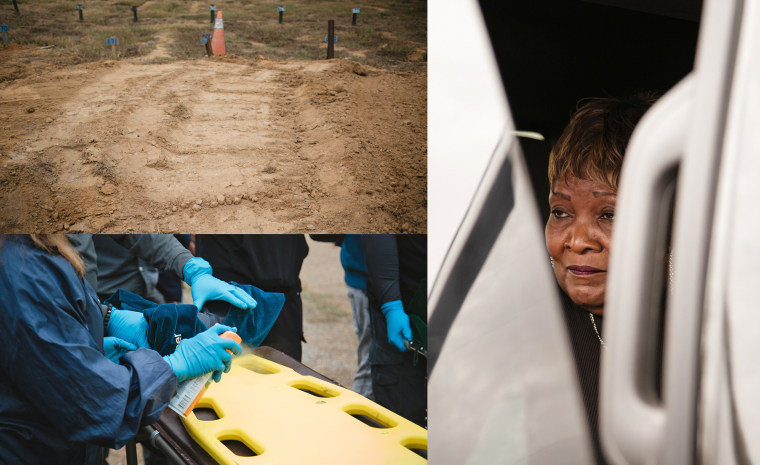 After the exhumation, the dirt on Dexter Wade's former grave, marked only by the number 672, was packed down and smoothed over. 
David Archie, a member of the county Board of Supervisors, said he asked the county Public Works Department for an explanation and was told there had been a "miscommunication" about when it was expected to exhume the body. "So they came early and they did what they did," Archie said.
The Public Works Department didn't immediately respond to a request for comment.
"The disrespect of this family continues," Sweet said.
Crump said that the early exhumation made it impossible to know the condition in which Dexter Wade's remains were buried. Hinds County Coroner Sharon Grisham-Stewart told him that the unembalmed remains had been placed in a bag and then in a box, which was "left behind when it was exhumed." Crump said he didn't believe the remains had been put in a box.
He thinks the exhumation, out of sight of the public, is another indication that authorities aren't being transparent about Dexter Wade's death and the aftermath.
"Like a thief in the night they went and took the body out of the ground," Crump said.
He added: "What are they hiding?"
The transfer of Dexter Wade's remains didn't occur at the pauper's field but up the road, beside the penal farm's horse stable, where observers had to step past manure. A pastor said a prayer to give Bettersten Wade and her family strength to make it through their ordeal.  
Wade wept and vented her anger.
"You all keep telling me you all didn't do this intentionally, this is not intentional to me. But if this was your child, what would you all feel?" she said. "Is this how the system works?"
Then came the moment for the remains  — now in a new black body bag — to be moved from the coroner's SUV to a funeral home's hearse. Wade gasped in grief, reaching out to what was left of her son.
"Oh, my God. God have mercy. Dexter, I'm sorry," she said.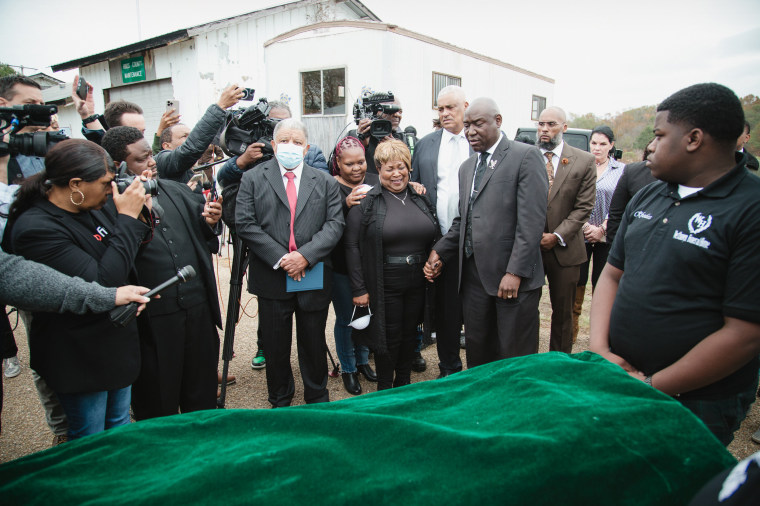 The hearse drove away. She walked slowly back to her car, supported by one of her daughters.
"I'm still not at peace, because I don't know what happened to him," Wade said. "But he is going to be peaceful when he's in a proper grave."
Dexter Wade's funeral is scheduled for next week.