WASHINGTON — The Department of Homeland Security will begin requiring holders of employment-based visas to be interviewed in order to update their status, according to officials at the agency and a spokesman. Critics say the move critics could jam the already-backlogged visa application system.
An internal agency memo seen by NBC News estimated that more than 130,000 applicants annually would now be required to be interviewed before changing their status from one visa category, such as technical worker, to another category, such as agriculture worker. Carter Langston, a spokesman for U.S. Citizenship and Immigration Services, which is a part of DHS, confirmed the memo.
The plan is a realization of Trump's March executive order that called for heightened scrutiny of visa applicants, Langston said.
"This is the first stage of a multi-year expansion of interviews," Langston said.
Related: Trump Backs Slashing Legal Immigration With 'Merit-Based' System
A DHS official who spoke on the condition of anonymity said the new policy may be expanded to include other populations, such as students and green-card holders, that do not currently require interviews to change status. The increase could expand the number of interviews conducted to more than a million a year, the official said.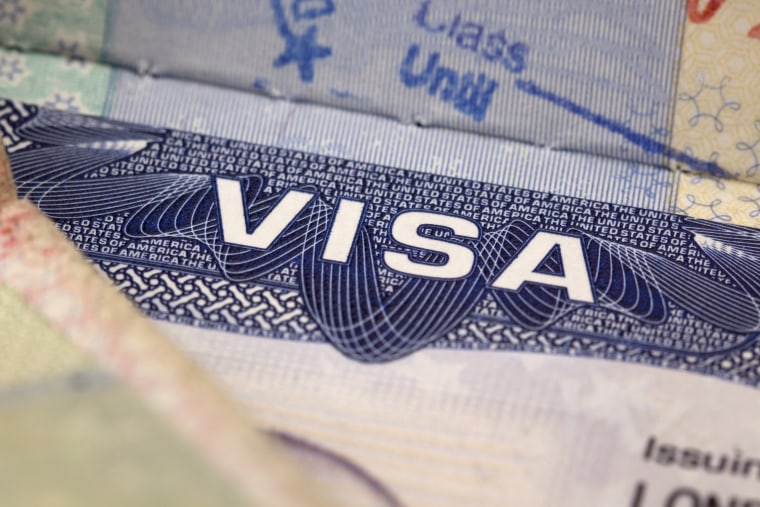 Greg Chen, director of government relations for the American Immigration Lawyers Association, said that kind of expansion would be "disastrous for the economy and the country."
Related: Trump Signs New Immigration Executive Order
"The agency simply doesn't have the infrastructure or personnel to interview one million people each year, and overnight American businesses and families would experience enormous delays for every kind of immigration visa or green cards," Chen said.
Langston said the newly required interviews would be phased in over many months, giving the agency time to increase its staff.