ALAMOGORDO, N.M - About 200 residents and game enthusiasts gathered early Saturday in southeastern New Mexico to watch a film company's backhoes and bulldozers dig through the concrete-covered landfill in search of up to a million discarded copies of "E.T. The Extraterrestrial" that the game's maker wanted to hide forever.
"I feel pretty relieved and psyched that they actually got to see something," said Penn as members of the production team sifted through the mounds of trash, pulling out boxes, games and other Atari products.
Among the watchers was Armando Ortega, a city official who back in 1983 got a tip from a landfill employee about the massive dump of games.
"It was pitch dark here that night, but we came with our flashlights and found dozens of games," he said.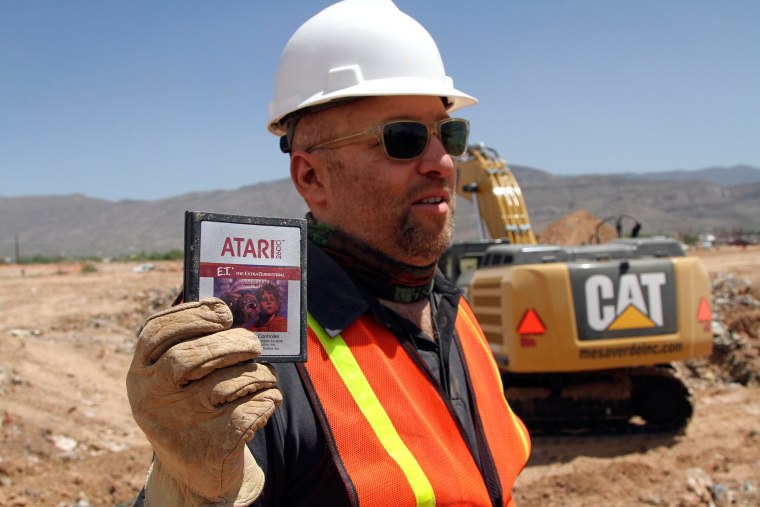 He says they found dozens of crushed cartridges that they took home and were still playable in their game consoles.
The game and its contribution to the demise of Atari have been the source of fascination for video game enthusiasts for 30 years.
Kristen Keller, a spokeswoman at Atari, said "nobody here has any idea what that's about." The company has no "corporate knowledge" about the Alamogordo burial. Atari has changed hands many times over the years, and Keller said, "We're just watching like everybody else."
— The Associated Press