Disco may be dead, but in a lonely corner of a Kentucky mirror factory, the disco ball is stayin' alive.
Omega National Products is the last American manufacturer of the reflective orbs that hung over the dance floor at Studio 54 and the sets of "Soul Train" and "Saturday Night Fever."
Watch NBC Nightly News at 6:30 pm ET for more on the last days of disco balls
Four decades ago, the Louisville company had 25 workers each churning out 25 balls a day, the Bee Gees' big hits blasting in the background as they painstakingly glued mirrored tiles to metal spheres.
These days, just one worker is dedicated to the craft. And in a good week, Yolanda Baker might fill half a dozen orders.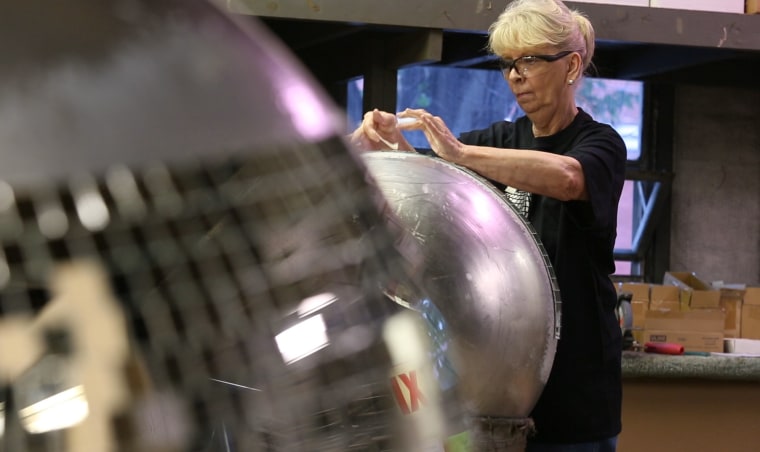 Baker has an idea of who's to blame for this reversal of fortune: "Saturday Night Fever" star John Travolta. To her mind, when he stopped doing the Hustle, it marked the beginning of the end for disco — and the disco ball.
"It's his fault," Baker said. "He quit."
In truth, the disco ball market — whether fueled by nostalgia or irony — hasn't completely dried up. It's been cornered by Chinese factories, which sell far cheaper versions.
A 12-inch ball assembled by Baker retails for $125. One that size made in China can be had for $25 on Amazon.
Baker, 69, has nothing but contempt for the imports. They have rough edges because the glass isn't properly sanded, and sometimes they're even made from acrylic, she sniffs. The tiles might have sloppy gaps, and the core could be foam.
"They don't give off the light like ours do," Baker said. "It's not a ball that's going to last."
In Lousiville, though, the allure of an American disco ball endures.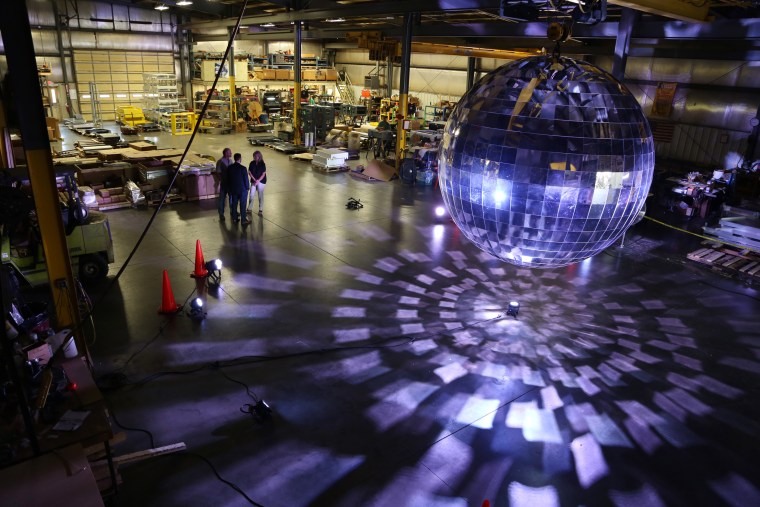 This spring, the city better known for baseball bats and bourbon erected an 11-foot, 2,300-pound, glass-covered globe in tribute to its place in pop-culture. According to the Wall Street Journal, Travolta was present, in cardboard form.
The $50,000 replica is the largest disco ball in Kentucky, where the product was first patented in 1917. But some Louisville residents are already thinking bigger, hoping to build a monument that stands seven stories, dwarfing the current record holder on England's Isle of Wight.
The effort has the blessing of Louisville Mayor Greg Fischer.
"Disco balls, you've got to admit, are fun," he said. "This is one of our great local companies and they're going to pursue this world record [and] we'll rally around it."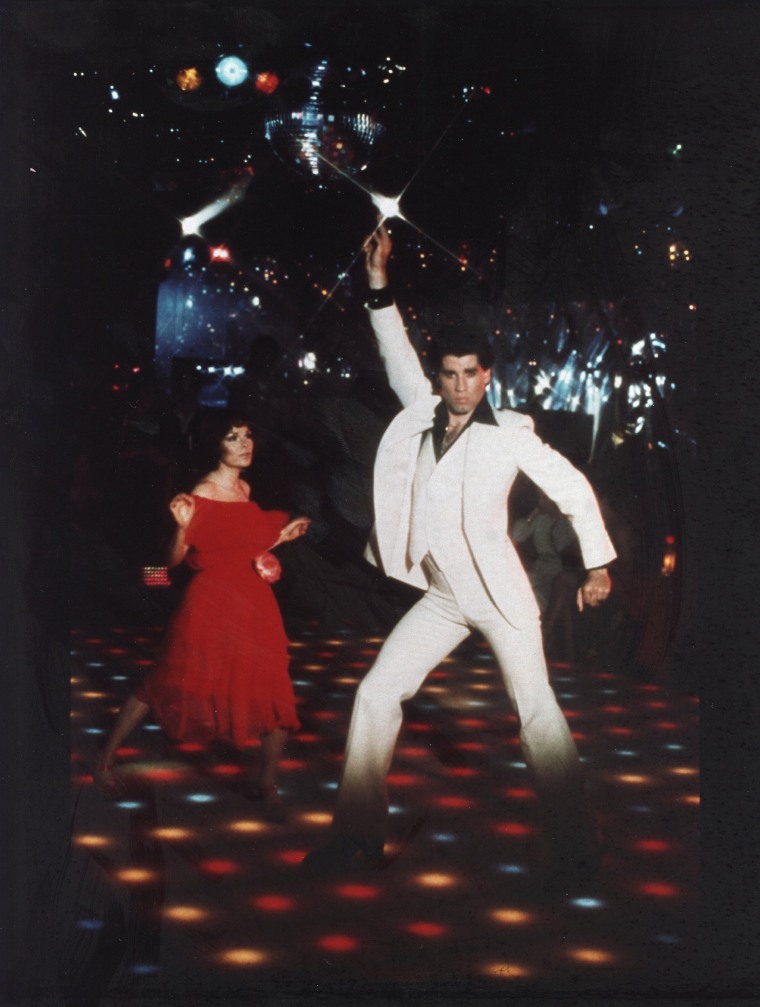 In the post-disco decades, Omega has made balls for stars like Beyonce, Kid Rock, Shakira and Madonna.
But its reigning queen, Baker, still yearns for a return to the days when dozens of employees — the beat of "Night Fever" thumping in the background — struggled to keep up with all the orders.
And to that end, she wants to send a message to Travolta, the great white-suited hope of a bygone era.
"Get off your butt and dance again," she said.