A British man working as a "youth entertainment host" on a Disney Cruise Line ship is facing trial in Miami later this month for allegedly molesting a 10-year-old boy on-board.
Oliver Lovatt, 25, faces two felony charges of being an adult who engaged in lewd and lascivious behavior with a child younger than 12, according to Miami-Dade County court records. The alleged incident happened on April 28 but allegations only recently came to light as a result of reporting from the Miami Herald.
Lovatt, who lists experience acting and dancing in Manchester, England, has pleaded not guilty. His attorney did not immediately respond to a request for comment regarding the allegations. A trial date was set for Oct. 28.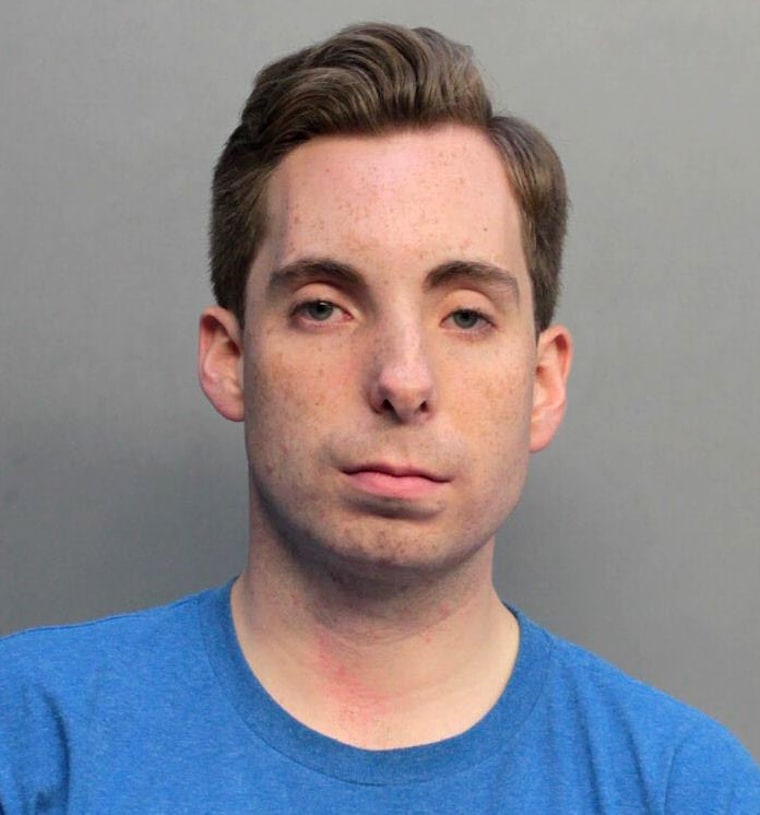 According to a Miami-Dade police arrest affidavit, the suspect, described as a "youth entertainment host," was participating in activities at the "Oceaneer Kids Lab" on the Disney vessel Magic in international waters off Miami on the evening of April 28 when he allegedly touched the victim inappropriately.
"The victim participated in a game involving him getting blindfolded and being spun around several times," the report states. "During the game, the defendant fondled the victim's penis outside of the clothing."
The 10-year-old said that during another activity Lovatt reached for his genitals but was thwarted when the boy covered himself, police alleged in the affidavit.
"The defendant confessed" after being informed of his right to remain silent, the report states. Officers said the incidents were captured on security video.
Disney Cruise Line spokeswoman Kim Prunty said in a statement, "We have zero tolerance for this type of unacceptable behavior. When we became aware of the allegation, it was reported to law enforcement and the crew member was removed from duty permanently."
Miami-Dade State Attorney's spokeswoman Terry Chavez said by email, "If there are any other victims out there, please contact our office or the Miami-Dade Police Department."