A United Airlines flight traveling to Denver had to return to Washington, D.C. due to a disruptive passenger, officials said.
United spokesman Luke Punzenberger told NBC News that Flight 1074 returned to Dulles International Airport "after a passenger failed to comply with crew instructions" and was met by local law enforcement. The unruly passenger was detained and transported to a local hospital for evaluation, according to the Metropolitan Washington Airports Authority, which operates the airport.
Officials declined to release details about the nature of the disturbance, but one passenger aboard the Boeing 737 told NBC News that the disruptive flyer was tackled by other passengers after an apparent attempt to reach the cockpit, and then claimed he had a bomb.
John R. Ford told NBC News that fellow passengers checked the man for explosives and none were found; the unruly passenger also repeatedly apologized, he added. United Airlines declined to comment on Ford's account, referring NBC News to its previous statement.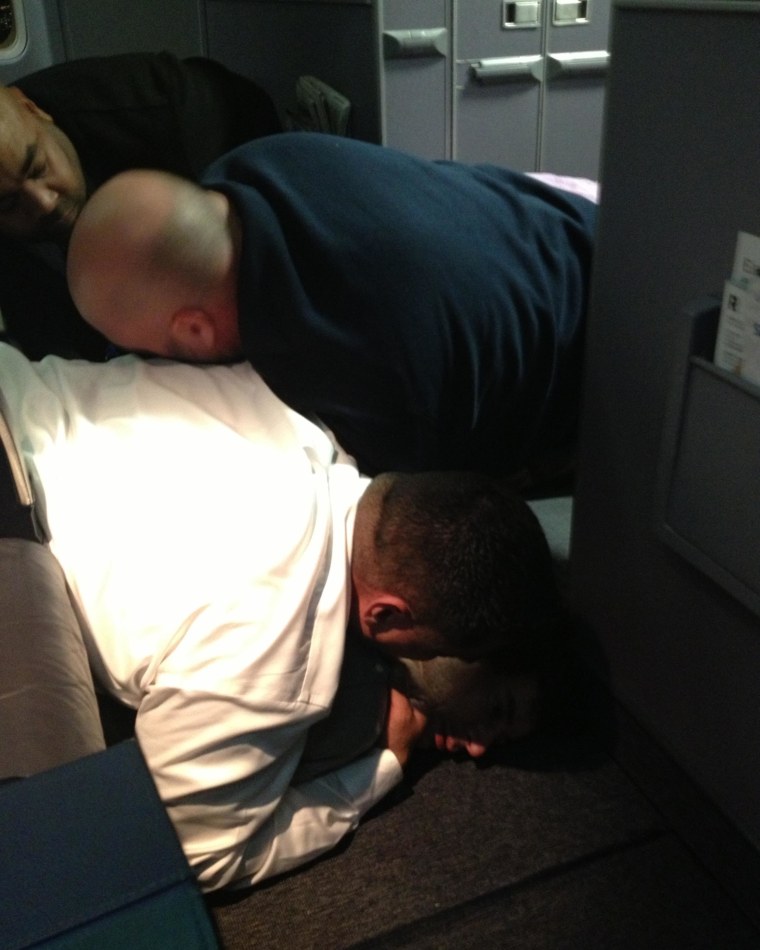 — Shamar Walters