Authorities in Pennsylvania announced the arrest Monday of a rape suspect in a cold case who was caught through a mix of genealogical research and DNA evidence.
Mason Hall, 19, faces sexual assault charges for allegedly raping a 19-year-old woman at gunpoint in a park north of Philadelphia in 2017.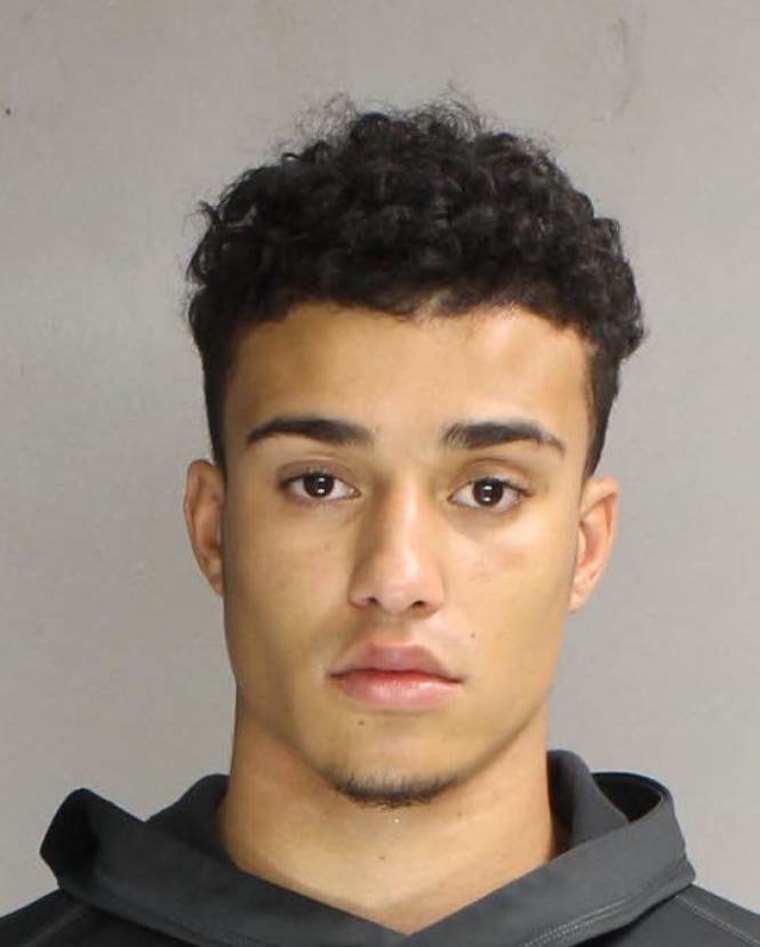 Hall's arrest represented a mix of traditional detective work and modern sleuthing, Montgomery County District Attorney Kevin Steele said.
"Since we had our attacker's DNA, we always knew who he was, but it took 27 months of high-tech scientific efforts and thousands of hours of old-fashioned police work" to track Hall down, Steel said in a news release.
In court documents, a Montgomery County detective said the assault occurred on the morning of Aug. 1, 2017, when Hall allegedly grabbed a woman by her neck and put a handgun to her head while she was walking in Norristown Farm Park.
Hall allegedly forced her off of a walking path and raped her, the documents say.
Authorities collected Hall's DNA from the woman's clothes, but it didn't match any federal, state or local databases, the documents say.
After the DNA technology company Parabon NanoLabs developed a genetic profile of the attacker, investigators tracked down relatives through publicly accessible genealogical databases, NBC affiliate WCAU reported.
Authorities eventually identified Hall as a suspect. Then, investigators submitted to a forensic lab the DNA obtained from the rape scene along with blood obtained from a hammer that Hall had used to vandalize a car a month after the alleged rape, the documents say.
On October 16, a forensic scientist in Philadelphia reported that the DNA from the scene matched the blood.
Hall was arraigned on October 18 and is being held in lieu of $1 million cash bail, Steele said.
It isn't clear if Hall has a lawyer.