LANSDOWNE, Va. — A Virginia pediatrician hit with a $1.3 million civil verdict for barging into a 15-year-old patient's home under the guise of making an unscheduled "house call" and allegedly fondling the girl's breasts still has a license to practice medicine.
And now he's facing a new lawsuit accusing him of sexual battery of another teenage patient.
But Dr. Martin Seth Forman has never been charged with a crime. And the regulatory agency that oversees doctors in Virginia declined to discipline Forman when he was accused of inappropriately touching the first teenager and would not comment on whether it would move to lift his license now that he's facing a second civil lawsuit.
The 70-year-old board certified doctor was found liable in civil court for the first incident that happened in March 2017. He is now being sued for $8.7 million by the parents of the other female patient for allegedly touching her breasts and rubbing himself against her earlier this year while performing a lymph node examination her parents claim was unnecessary.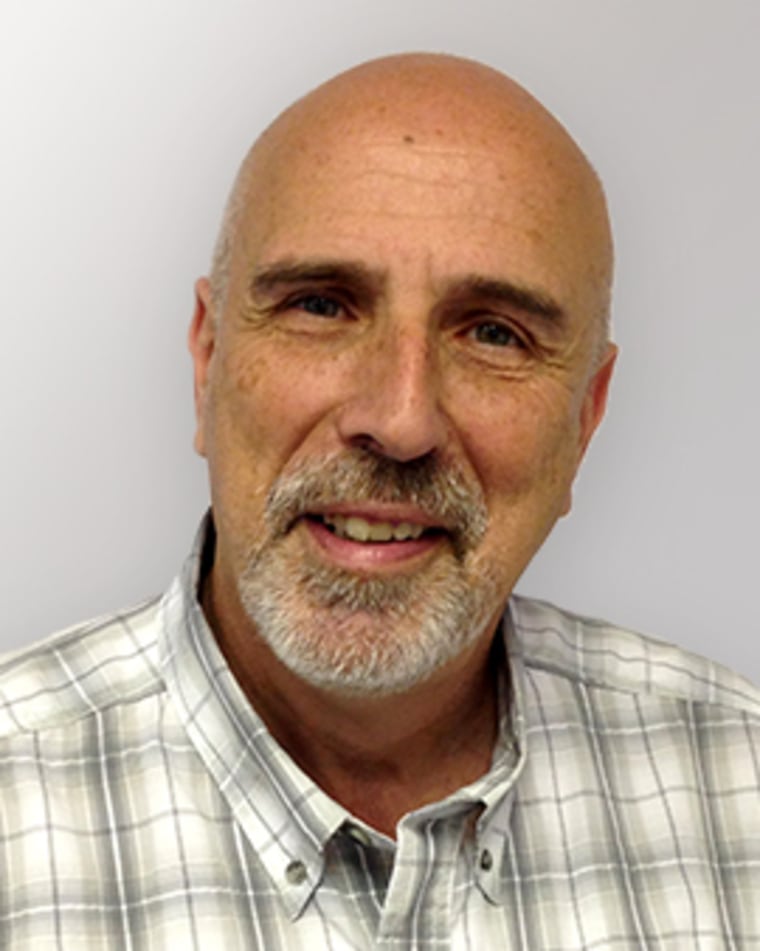 "I'm very shocked he still has a medical license," the mother of the first patient, who was identified in court papers by just the initials MA, told NBC News in a telephone interview. "I called the police many times. He should be in jail."
James Magner, the lawyer who represents both accusers against Forman and Reston Pediatrics, said there is nothing to prevent the doctor from acting inappropriately with other teenage girls.
Forman is a founding partner of the practice in Lansdowne, which is about 40 miles northwest of Washington, D.C. 
Hanging on a wall in the waiting room is a framed photo of a Washingtonian magazine "Top Doctors" cover from September 2015 that has Forman's name directly below it and several more framed magazine covers and plaques featuring the doctor. 
On the doctor ratings site, healthgrades.com, Forman has largely positive reviews and is also described as accepting new patients.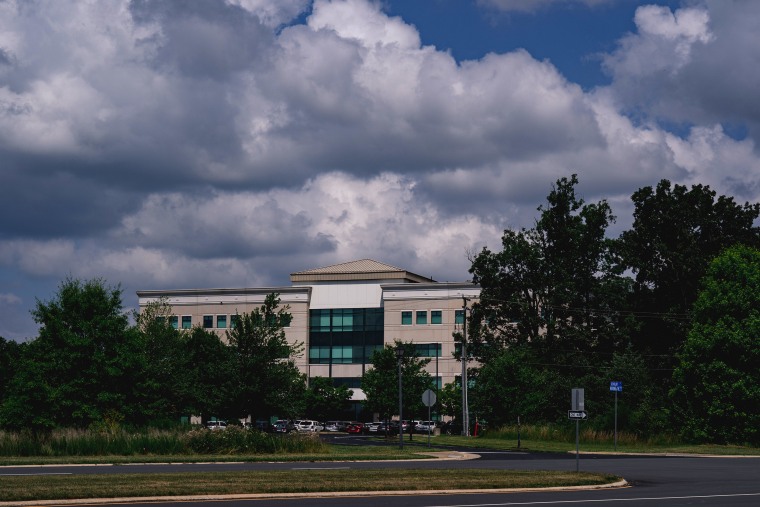 After an NBC News reporter visited the practice where Forman works on Monday seeking comment about the civil suits, Jacob Pierce, the attorney for both the doctor and his clinic, released the following statement:
"Dr. Forman and Reston Pediatrics categorically deny all the allegations made against each of them. Given that this case is currently in pending litigation, we do not have any further comment at this time."
Forman has been in private practice since 1984, according to a Reston Pediatrics Facebook posting from 2016. He holds a license to practice medicine in Virginia that's valid until Oct. 31, 2024, records show. 
An unwanted house call
Forman appears to have had an unblemished record as a physician until March 28, 2017, when a concerned mother from Loudoun County, Virginia, brought her 15-year-old daughter to Reston Pediatrics to check if she had meningitis.
This was the first time the teenager, who is identified in court papers just by the initials MA, had seen Forman, according to a court order. 
During the examination, MA's mother said Forman began touching her daughter's knees. She said she started feeling increasingly uncomfortable when she noticed that Forman was staring at her daughter's breasts, according to the court order.
"I didn't say anything because I didn't want to alarm my daughter," she said.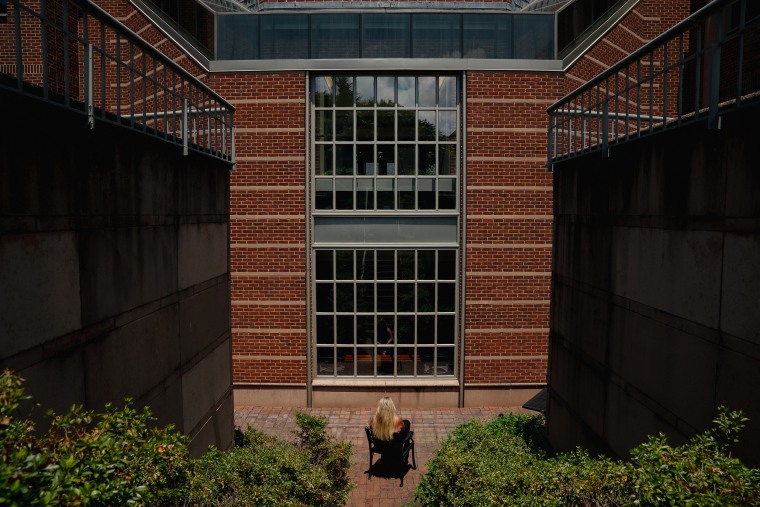 At one point, Forman suggested that MA go see a play called "Spring Awakening" that addresses abortion, pedophilia and pregnancy after the girl said theater was one of her activities, her mother testified at the civil trial June 21, 2022, the court order shows. The mother said in her testimony that the comment made them all "uncomfortable" and even caused her daughter to cry.
The mother testified that she did not schedule a follow-up appointment and that she told her husband she thought Forman "was creepy" and to not to take their children to see him again, according to the court order. 
But the next morning, she said, Forman was knocking on her door.
MA's sister testified that she answered the door and Forman demanded to know, "Where's my patient?" according to the court order.
"He just walked in past me," the sister told the court.
MA's mother testified that she told Forman that MA was "doing awesome" and heading to school that morning but Forman insisted on seeing her, according to the court order.
MA's mother told the court at that point, "I'm looking for my phone to call the police."
When the 15-year-old came downstairs, Forman immediately asked, "Where can I lay her down?," the mother testified.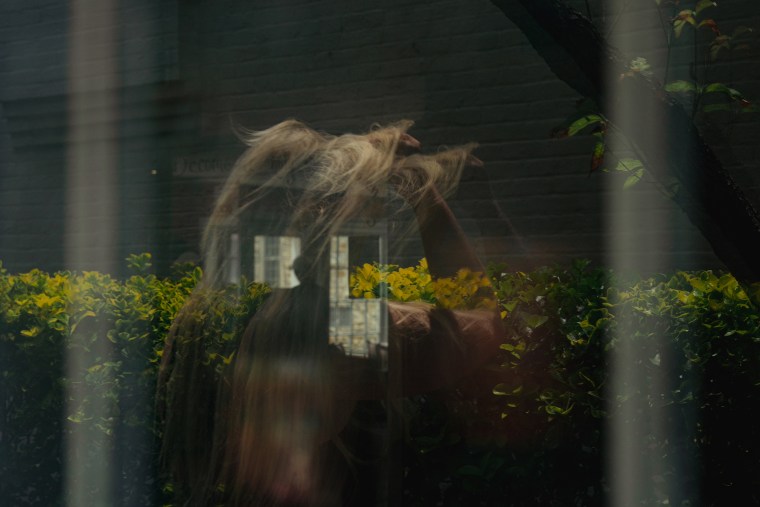 When she told Forman that wouldn't be necessary, MA's mother said in an interview, the mood changed. "He's a pretty big guy," she said. "I was intimidated."
MA's mother said Forman stood over her daughter and touched the sides of her breasts while talking to the girl about plays his daughter had been in, according to the court order. Forman told the 15-year-old that if she still felt ill, she could "come over to my house and watch those videos" of the plays together, the mother testified.
MA's mother said she continued to insist that her daughter was fine and asked the doctor to leave, according to the court order. 
The mother reported the incident to the Loudoun County Sheriff's Office, which investigated the alleged incident.
"A complaint about Dr. Forman was received by the LCSO in March 2017, and investigated by a Special Victims Unit Detective, including interviews with the juvenile complainant and family members," sheriff's spokesperson Michele Bowman said in an email. "The investigation was completed in April 2017, and the complainant was advised that there was insufficient evidence to file criminal charges."
The police interviewed the mother March 29, 2017, and according to a case report written by Detective John Miller, police said that the mother told them she did not "observe him touch her daughter in a sexual manner" and that she at no time asked the doctor to leave the house. "She said she was trying to act nice because she was scared since it was just she and her daughters at home," the report states.
Miller wrote that he told the mother that based on what she described, nothing criminal had occurred. MA's mother told NBC News that she specifically told the detective, "Forman put his hands on my daughter's breasts. That's what I said in the civil suit as well," she said. 
In a narrative dated April 4, 2017, Detective David Orr wrote that he followed up with MA's mother and took an additional statement. He wrote that he advised her on protective order procedures and gave her other safety tips, in addition to running a criminal check on Forman which came back clean.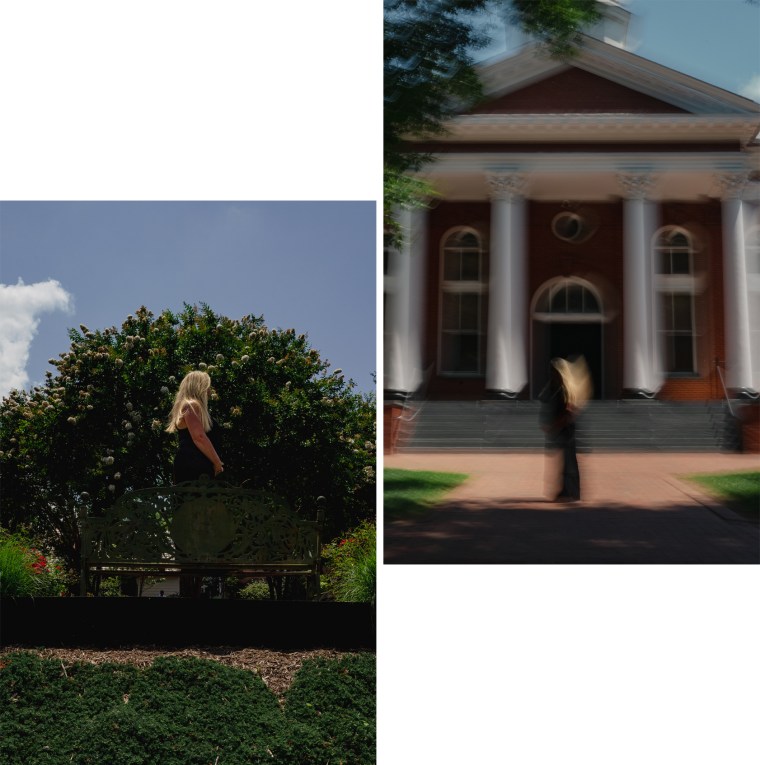 Orr also wrote that he attempted to speak with Forman but his practice's lawyer said he advised the doctor "not make a statement until such time as he can consult with criminal attorney."
The Reston Pediatrics lawyer did confirm to Orr that Forman had spoken about the play with MA during the examination and did try to reach MA's mother the next day to see how her daughter was feeling. When MA's mother did not respond, Forman "became concerned and responded to the house," the lawyer, who is not identified by name, said in the police narrative. 
Orr wrote that he tried to contact Forman directly "with negative results."
The mother took out a protective order against the doctor March 31, 2017, records show.
NBC News legal analyst Danny Cevallos noted the standard for taking out a protective order is much lower than it is for charging somebody with a crime.
"I'm not surprised that a prosecution didn't follow from this," Cevallos said after he reviewed the investigators' incident reports. "In reading between the lines, I sense that law enforcement found Mom to be not very credible. And often in these cases the perceived credibility of a complainant will sink a prosecution before it starts." 
Still, Forman's alleged behavior was "bizarre," and it's also not surprising that a jury awarded MA's mother a more than $1 million settlement, Cevallos said.
MA's mother also filed a complaint against Forman with the state Department of Health Professions, which regulates doctors, Magner said. She received a reply on July 20, 2017.
"Based upon its review, the Board has concluded that a disciplinary proceeding will not be instituted," Dr. William Harp, the executive director of the Virginia Board of Medicine, wrote. 
Harp added that a letter has been sent to Forman that he "may wish to examine some aspects of his/her practice."
Asked to explain why the DHP chose not to investigate the allegations against Forman, agency spokesperson Diane Powers sent an emailed response that did not directly address the allegations against the pediatrician.
Powers noted in the email that the state's Board of Medicine "must have 'clear and convincing' evidence to substantiate a violation" and "if a physician is seen as a 'substantial danger' to the public, the Board is authorized to summarily suspend the license without providing a hearing first."
Powers also did not answer whether the DHP would investigate Forman now that a second teenage girl has accused the doctor of improper behavior.
MA's parents filed a civil lawsuit against Forman and Reston Pediatrics, and on June 24, 2022, a jury found Forman liable for battery and awarded the plaintiff $1.5 million, records show. Circuit Court Judge James P. Fisher reduced the award to $1.3 million Jan. 23 and dismissed an appeal by the defendants.
A second allegation
Forman and Reston Pediatrics were sued again last month, according to Magner who is representing the second teenager, a high school senior, who said the doctor "felt the sides of her breasts while pretending to check the lymph nodes in her armpits" during an office visit in February for a sports physical, according to the complaint.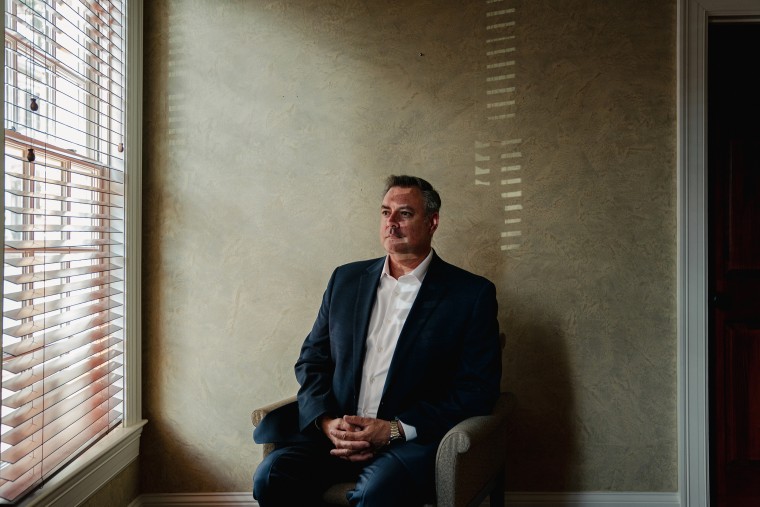 Forman, the complaint states, also straddled the teenager while she was sitting and rubbed his erect penis against her knee while pretending to examine her ears, nose and throat.
"There was no legitimate medical basis for any of Forman's acts during the examination of the plaintiff," Magner wrote in the complaint. 
Reston Pediatrics is being sued, Magner wrote, because it knew Forman had a "propensity to engage in inappropriate acts with his young, female patients," but still allowed him to continue conducting exams alone with his patients in closed rooms."
That case is ongoing.
Forman, in a post on Reston Pediatrics Facebook page, said he received his medical degree from Universidad Central del Este in the Dominican Republic in 1980. 
He received his certification to treat children from the American Board of Pediatrics in 1988, records show. 
MA's mother said in an interview that her daughter was mourning the suicide of a close friend when she encountered Forman. She said her daughter had been complaining about being too sick to go to school and the main reason she made an appointment to see Forman "was to see if the problem here was mental or physical."
"I was trying to be a good mom and make sure everything was alright," she said. "Then this happened."
MA's mother said her daughter has since struggled to put what happened behind her. 
"It's been really horrible for my daughter," she said. "I don't want this to happen to anybody else's daughter."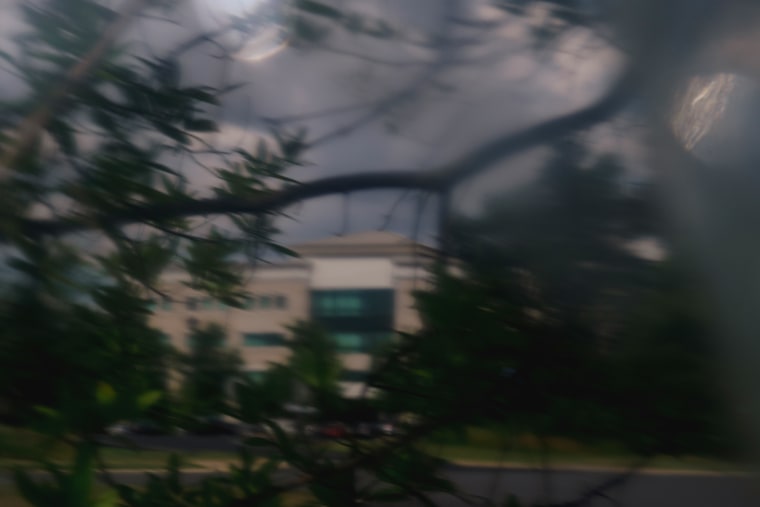 Megan Lebowitz reported from Lansdowne and Corky Siemaszko from New York City.