Dr. John Purakal was working a shift in the emergency room at the University of Chicago Medical Center on Monday when word came that there had been a shooting at Mercy Hospital just a few miles north.
Purakal went to the trauma bay to see whether he could help. When he got there, "the very first patient that came in" was Dr. Tamara O'Neal — with whom he'd worked for three years during their residencies at the University of Illinois at Chicago after medical school.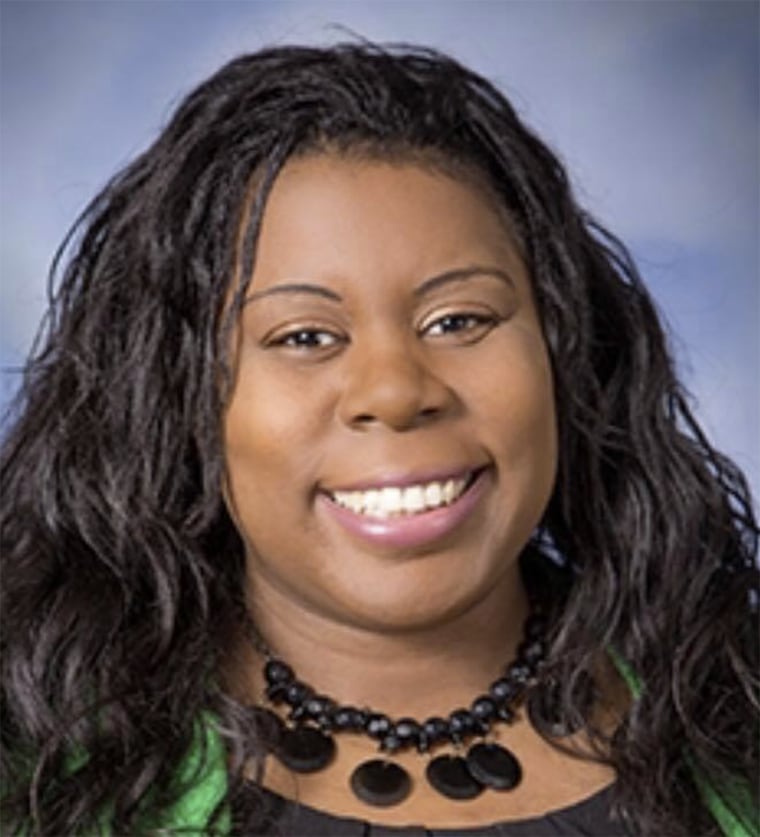 O'Neal, 38, an physician at Mercy Hospital & Medical Center, was one of three people killed in the shooting Monday, along with Chicago Police Officer Samuel Jimenez, 28, and Dayna Less, 24, a pharmacy resident.
The gunman, who was identified as Juan Lopez, 32, killed himself after police arrived. Officials said he and O'Neal until recently had been engaged to be married.
For Purakal, encountering his old friend and colleague on the operating table was too much.
"We get fairly used to dealing with trauma," especially in "dealing with the emotions," he told NBC Chicago on Tuesday.
"But when it is someone you know, that all goes out the window," he said.
Purakal said his fellow doctors understood "very quickly that I was in no state to be in there making primary decisions on her, and luckily there was another attending in there already and she was taking care of everything for me."
Purakal revealed Monday on Twitter that he broke down in front of his co-workers when O'Neal died.
Tuesday, he said O'Neal was a "great doctor" who had been "a pillar in the community — a lot of minority students really looked up to her as an African-American physician."
"Tamara is a very passionate — I'm sorry, was a very passionate — person, and she wore her emotions on her sleeve," Purakal said.
"She was great on shift. She was very passionate and compassionate with her patients, very kind," he said. "Even if you were having the worst day, just hearing her laugh would make you smile and laugh with her."
O'Neal was from LaPorte, Indiana, the University of Illinois at Chicago College of Medicine reported in an article profiling new residents in 2014. She said at the time that she liked the unpredictable nature of emergency medicine.
"You never know what's going to happen," she said then. "You get to impact so any people from so many walks of life. You get to save lives."
For five years, O'Neal was the choir director at the nondenominational Christian Fellowship Worship Center in LaPorte, which was founded by her older brother, Pastor T. LaShawn O'Neal. She was so religious that she refused to work on Sundays, The Northwest Indiana Times reported.
Just Sunday, "she told us she had two more songs for us to learn," LaShawn O'Neal's wife, Jennifer O'Neal, told the newspaper.
"Yesterday and this morning was the hardest for us," she said. "We are trying to continue to focus on the good things, the good memories. We're getting by. It's not easy. It's just been devastating."
Delores Davis, an aunt, said she last spoke to her niece just a few hours before she was killed on Monday.
"She's one of the sweetest nieces that I have," Davis told NBC Chicago. "She was also dedicated to her church. She loved it, her work. She loved it.
"She helped different organizations," Davis said. "She was a sweetheart. She had a heart of gold."