A Southern California doctor has been charged in the 2016 murder of his wife, who he said fatally fell down the stairs.
Eric Scott Sills, 53, of San Clemente, was arrested April 25, the Orange County District Attorney's Office said in a statement. He is charged with one count of murder.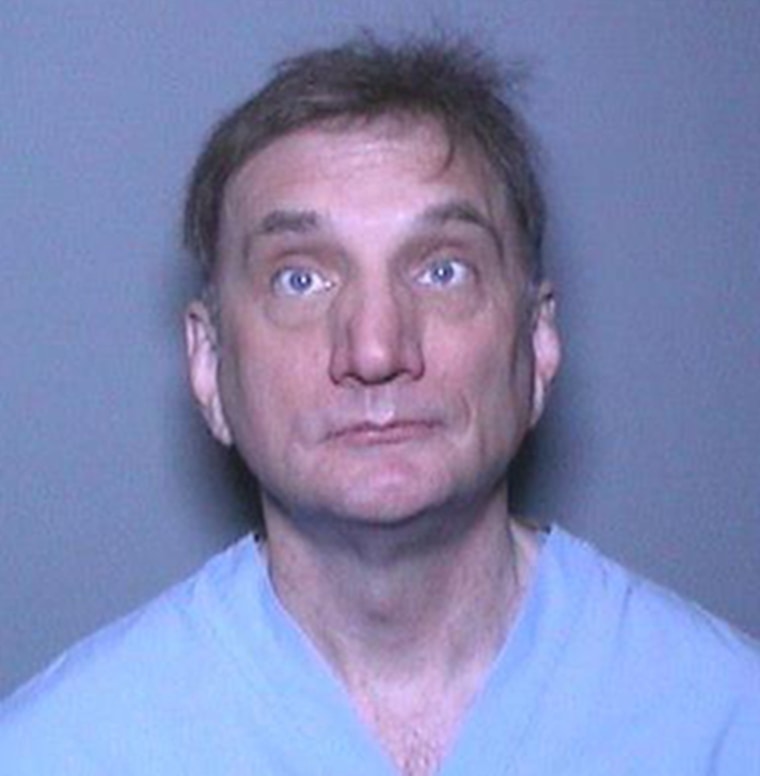 When officers responded to his home in the early hours of Nov. 13, 2016, Sills told deputies that he woke up to find his wife, Susann, 45, dead at the bottom of the stairs after an apparent fall, the district attorney's office said.
After an investigation and autopsy, the Orange County Coroner determined in November 2017 that the death was a homicide. Over the next year, homicide detectives and the district attorney's office continued to investigate the death.
Last month, officials obtained an arrest warrant for Sills. Authorities have not said how Susann Sills died or how they connected her husband to her death.
Sills was on his way to work when he was arrested April 25 on suspicion of murder, prosecutors said. He was booked into the Orange County Jail and released after posting $1 million bail. He is scheduled to be arraigned May 23.
His father, James Sills, told the Orange County Register the family is shocked by the arrest.
Sills serves as the medical director at the Center for Advanced Genetics, a fertility clinic in Carlsbad, that was co-founded by Susann Sills.