MILWAUKEE — In the days after an NBC News investigation revealed problems with a major hospital's handling of a suspected child abuse case, members of the hospital's medical staff criticized senior administrators and demanded changes, according to several people who attended a series of internal staff meetings.
The article, published last week, detailed the case of Dr. John Cox, a former emergency room physician at Children's Wisconsin, who was charged with abusing his 1-month-old daughter, based largely on medical reports from child abuse specialists at his own hospital. More than 15 other medical experts who treated the baby or later reviewed the case concluded that the hospital's child abuse team made serious errors, but Child Protective Services took her anyway, NBC News reported.
The reporting sparked public backlash aimed at Children's Wisconsin and state child welfare authorities — including from within the hospital.
Several physicians told administrators during a series of staff "listening sessions" held in response to the reporting that they had serious concerns about the work of the hospital's child abuse specialists, and some asked for an external investigation of their practices, according to four Children's Wisconsin doctors who attended the meetings and spoke to a reporter on the condition of anonymity.
Numerous physicians from across the hospital have spoken out at the meetings, attendees said, including cardiologists, neonatologists and infectious disease specialists.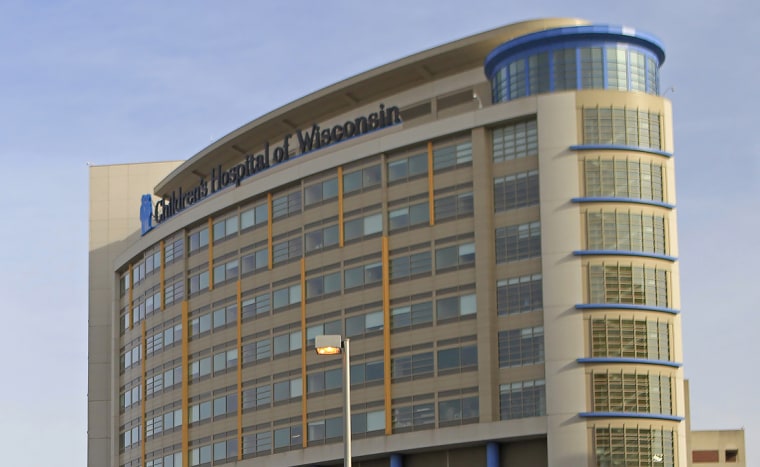 At one internal meeting this week, some Children's Wisconsin doctors told administrators from the Medical College of Wisconsin — which employs physicians who practice at the hospital — that without swift policy changes, they would hesitate to bring their own children to the hospital following accidental injuries, fearing that a medical mistake or overreaction could lead Child Protective Services to break their families apart.
At another meeting last week, hospital executives committed to conducting an external review of the hospital's child abuse team, according to interviews and staff emails shared with a reporter. But three doctors who attended the meeting said they worry the investigation won't be truly independent.
So far, the message from senior administrators has been, "trust the system, trust the process," according to physicians who attended the meetings.
"It's felt very much like damage control," one doctor said. "Every step of the way, it feels like they are just working to minimize corporate liability."
In a statement Wednesday, a Children's Wisconsin spokesman confirmed that the hospital will review how it handles suspected child abuse cases, and officials plan to consult outside experts as part of that process. The statement did not address the internal meetings this week.
"This will help us objectively examine how we collaborate to accomplish this work and ensure we are meeting widely accepted standards and best practices," the statement said. "We'll share any opportunities for improvement and act quickly on them."
Cox's story has consumed the local media in Milwaukee, where an AM talk-radio host recently took calls for more than an hour from listeners who said they were outraged that a baby could be taken from her parents based on questionable medical opinions. Doctors from across the country have rebuked the hospital for its role in the allegations against Cox, including some who've written letters to hospital board members. And late last week, a top state lawmaker publicly called for an investigation of the state's handling of the case.
Angry commenters have also bombarded the hospital's social media accounts, including on Twitter, where hospital staff members have been repeatedly clicking to hide posts from people expressing outrage over Cox's case.
Meanwhile, hospital officials have worked to assure members of the medical staff that they are committed to addressing these concerns.
"We truly need your insights to help us understand where improvement opportunities may exist," hospital President Scott Turner and Executive Vice President Bob Duncan wrote in messages to staff members this week. "The input we receive from you will help to focus the internal and external review process we are undertaking."
But documents reviewed by NBC News show that senior hospital executives were made aware of alleged mistakes by the child abuse specialists in Cox's case more than six months ago. At that time, administrators repeatedly rebuffed calls for an external investigation.
Cox and his wife, Dr. Sadie Dobrozsi — also a physician at Children's Wisconsin — reported misstatements by child abuse specialists to hospital executives last year in a series of letters and in-person meetings, according to documents and audio recordings made by Cox, which he shared with NBC News prior to the issuance of a gag order in his criminal case.
Cox and Dobrozsi pointed out as early as June that a nurse practitioner had declined to consult a Children's Wisconsin dermatologist before confusing their baby's birthmarks for bruises. They also provided hospital executives with reports, including from four Children's Wisconsin hematologists, showing that a child abuse pediatrician had misinterpreted a key test result that pointed to a possible bleeding disorder that could have predisposed the baby to easy bruising. And Cox and Dobrozsi reported to administrators that the child abuse team had violated its own policies when the nurse practitioner refused to speak with them before drawing her conclusions.
The hospital repeatedly defended the child abuse team's handling of the case in letters to Cox and his lawyer. Leslie Tector, the hospital's vice president and general counsel, wrote to Cox's lawyer on Aug. 30, dismissing each of their concerns.
"In reflection, we believe that we are adhering to existing best practice ... and based on the information provided to date, do not believe an external review would yield any new or pertinent information," Tector wrote.
Hospital officials did not answer questions about why they previously resisted an outside investigation.
Other Children's Wisconsin physicians said they also brought concerns about the practices of child abuse specialists to hospital leaders in recent months, according to interviews with more than a dozen members of the medical staff. But the physicians said no action was taken.
The doctors described an "out of control" child abuse team that is too quick to report minor injuries to authorities and that is too closely aligned with state child welfare investigators.
Three of the physicians recalled being pressured by some child abuse pediatricians to alter medical records in order to sway the outcomes of Child Protective Services investigations, removing passages where they had initially reported having little or no concerns about abuse, though there's no evidence that happened in Cox's case.
Cox's ordeal began in May when he took his daughter, adopted only the month before, to the doctor after he said he'd accidentally fallen asleep with her in bed and turned on top of her. He feared he had injured her collarbone, so he brought her to see her pediatrician.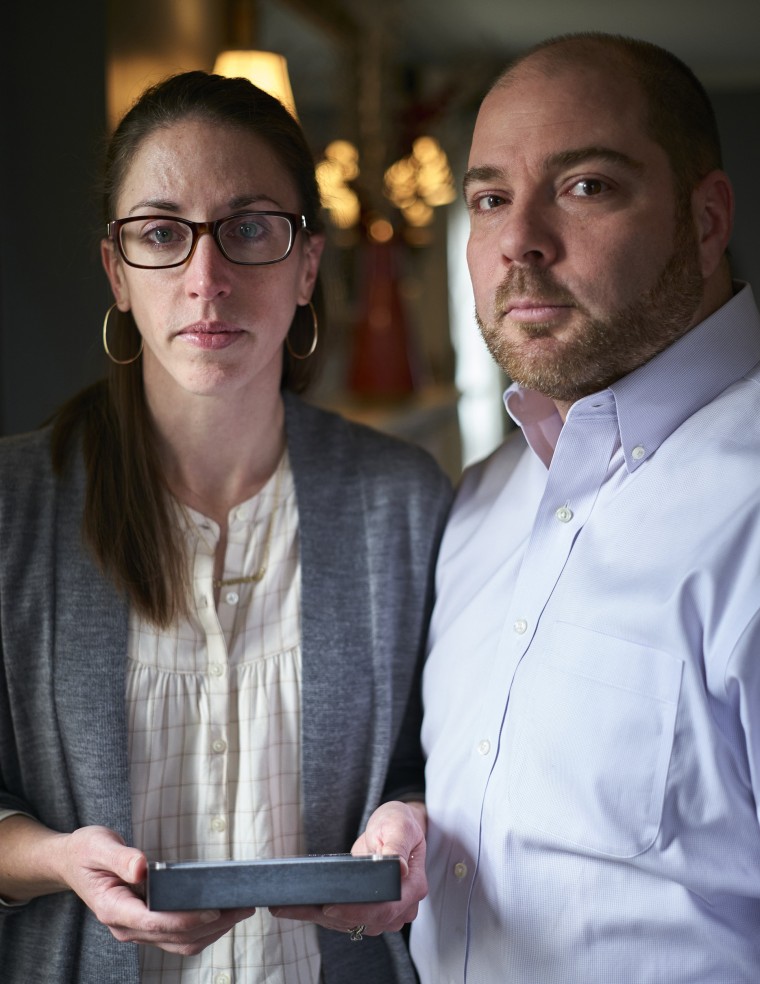 What followed, according to the experts who later reviewed the case on Cox's behalf, was a series of medical mistakes and misstatements by hospital staff members.
"In hindsight," Cox said in January, "taking her to our own hospital was the single most harmful decision that we made for our baby."
Cox and Dobrozsi haven't seen the girl since Child Protective Services placed her in foster care eight months ago.
Their story highlights the remarkable power granted to child abuse pediatricians, a small but growing subspecialty of doctors who work closely with child welfare agencies across the country and whose work was the subject of an NBC News and Houston Chronicle investigation last year. Some of the doctors have at times overstated the certainty of their conclusions, the investigation found, and child welfare agencies and law enforcement officials often rely on their reports as the sole basis for removing children and filing criminal charges.
Eight months after Cox brought his daughter to the hospital, after Child Protective Services hired a child abuse pediatrician in Minnesota who agreed with the initial assessment that the baby had been abused, a Milwaukee County prosecutor charged Cox with felony child abuse. Cox's lawyer filed a motion to dismiss the case last week, arguing that the state lacked evidence to bring charges. A hearing on the motion is scheduled for Feb. 12.
Regardless of what happens in court, one Children's Wisconsin emergency room physician said he hopes public attention on Cox's case will lead to meaningful changes at the hospital. In a show of solidarity with their embattled colleague, several ER staff members have begun wearing a tiny cartoon image of Cox's face attached to their hospital ID cards.
"The tragedy is that John and Sadie will probably never see their daughter again," the doctor said. "All we can do now is try to make something good out of this terrible situation and stop this from happening to any other families."