Do you believe in Magic?
An American pit bull terrier with that enchanting name survived two days buried in rubble after a three-story brick wall collapsed on him.
The wall toppled in Philadelphia's Kensington neighborhood Monday morning, crushing Jose Gonzalez's car. He was happy no people were hurt, but desperate to find his dog, said Pedro Palmer, whose construction company was hired to clean up the mess.
"That guy loved that dog," Palmer told NBC News.
Gonzalez tried digging through the rubble, but the pooch was nowhere to be found so he told Palmer and his crew to be on the lookout for Magic.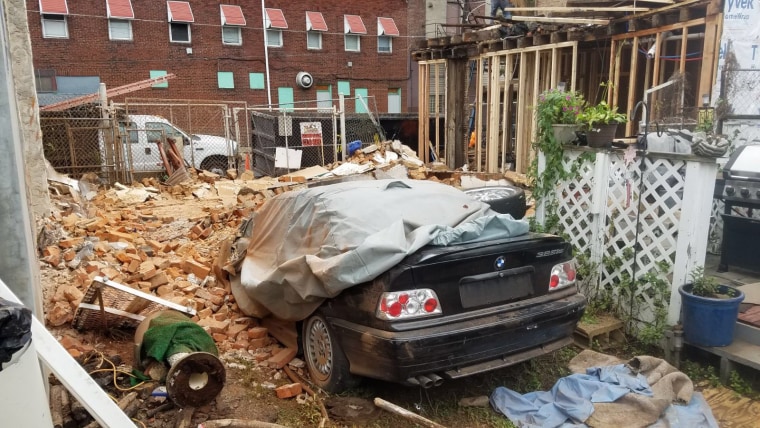 "Everybody had said it, we had said it, he was a goner," Gonzalez told NBC Philadelphia.
On Wednesday morning, Palmer was sifting through the rubble with heavy equipment when he saw something black that appeared to be moving.
"I said, 'that's impossible, that can't be the dog,'" Palmer said. But he and two other workers started digging by hand so as not to harm the dog, just in case he was alive.
Palmer said the pooch was walking 15 minutes after he was rescued. "I think it's a miracle," Palmer said. "I believe in God more than I believed before."
Magic was whisked to the vet to be treated for trauma and dehydration.
"They say men don't cry, but I was so happy, I was crying," Gonzalez said.