Florida police stopped an oncoming train in time to rescue a dog that had been shot and tied to the tracks, police said Wednesday night.
The dog, which Tampa police first named R&R and then Cabela, will survive but must have one of her legs amputated.
Tampa police said they got three calls about shots fired and found the dog tied with a belt to tracks in the Sulphur Springs area north of downtown about 5:23 p.m. The dog, a 1- to 2-year-old female mixed breed, had been shot twice in her neck above her right shoulder.
Authorities had to stop a train that was approaching as officers freed the dog, which was rushed to Tampa Bay Veterinary Emergency Center. She was reported alive and stable, but her right front leg will have to be amputated, police said.
Police said they didn't know who tied Cabela to the track and asked the public for any information on the culprit or on the dog's owner.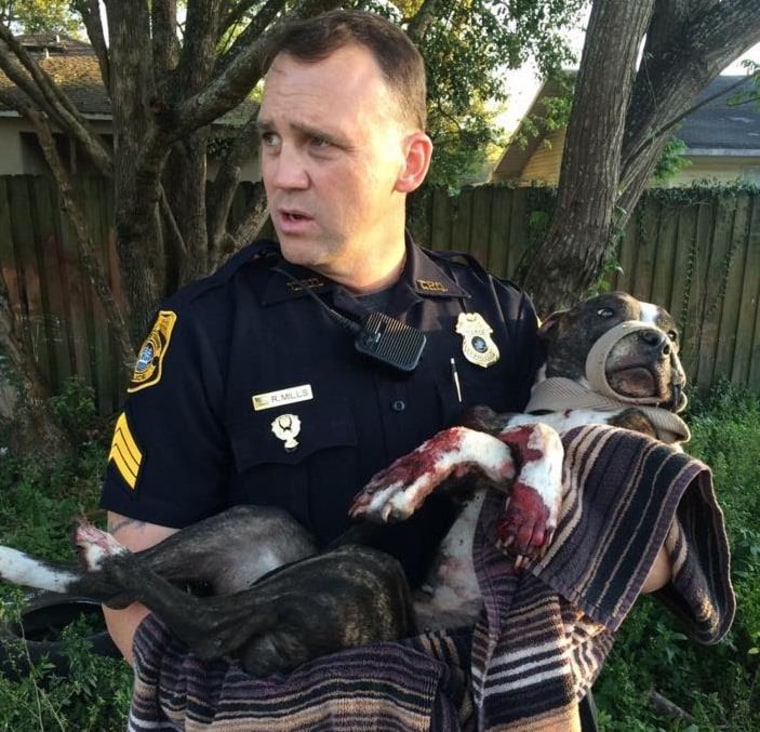 SOCIAL