A former Ku Klux Klan leader with an anti-Semitic agenda in Kansas. A pair of cop killers in Las Vegas. A courthouse gunman in Georgia who hated the government.
The cases of homegrown extremism over the past two months serve as a blunt reminder that terrorism originating in the United States is a legitimate threat to our safety — leading experts to cheer the resurrection of a federal task force on domestic terrorism that was dormant for more than a decade.
Last week, Attorney General Eric Holder announced he was reviving the Domestic Terrorism Executive Committee within the Department of Justice, a re-establishment of a group that was created following the 1995 Oklahoma City bombing and abruptly put on hold on Sept. 11, 2001 as the focus turned to terrorists overseas.
"We had 9/11 and there was a 180 to concentrating on Islamic extremists," said Heidi Beirich, director of the Southern Poverty Law Center's Intelligence Project and an expert on extremism. "It should not be seen as an either/or."
Holder's announcement came amid the murder of three people at a Jewish Center in Kansas in April; a shooting at a Georgia courthouse last week; and the murder of two Las Vegas police officers and a Las Vegas resident last weekend. In all three cases, the suspects expressed extremist ideology of some sort.
Holder didn't cite a specific domestic threat in announcing the reconstituting of the committee, but said the deadly shootings at Fort Hood, Texas, and the Boston Marathon bombings illustrated the danger of homegrown terror.
"Holder's decision is more than overdue," said Beirich, pointing out that since the Sept. 11 attacks, right-wing extremists have killed more people in the U.S. than al Qaeda-inspired militants have.
Beirich said that by turning its focus to terrorists abroad for the past 13 years, the U.S. created more opportunities for domestic acts of terror to flourish.
"The federal government, aside from the FBI, basically gave up" on domestic terrorists, she said. "And while they gave up, the number of hate groups grew, the number of anti-government groups grew, and the number of domestic terrorism incidents from these people proliferated."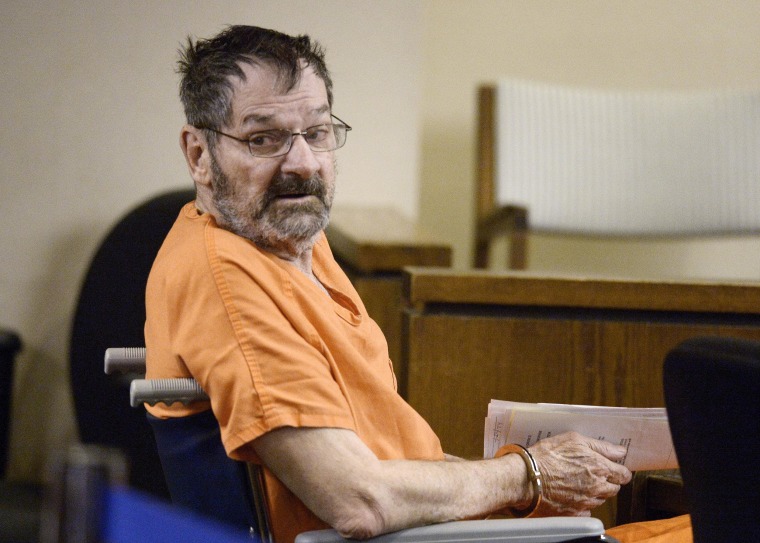 On its website, the Southern Poverty Law Center lists the more than 100 domestic terror plots, conspiracies and rampages that have happened since the Oklahoma City explosion, including the 2012 deadly shooting at a Sikh temple in Wisconsin, the bomb at the 1996 Atlanta Olympics, and many more.
"Jihadists are always in a slow-boil, whereas domestic extremists tend to be more reactive."
J.M. Berger, an extremism analyst and author of "Jihad Joe: Americans Who Go to War in the Name of Islam," said the domestic terrorism task force will have to operate in a different way than the method the U.S uses when dealing with foreign threats.
"One difference between jihadist-type terrorism and domestic terrorism is that jihadists are always in a slow-boil," making them a steady threat to the U.S., he said, "whereas domestic extremists tend to be more reactive. They aren't always as inclined to just lash out without a situation. The task force will need to have some situational awareness about what's going on. They run the risk of inflaming these groups in a way that tracking the jihadists doesn't have."
And domestic terrorists haven't completely flown under the radar, he said: The FBI has been monitoring them, just without an official task force backing it.
"I don't think it's a situation where we're unprepared or unaware of the problem. It's a simple question of how do you put resources into it," Berger said.
While a federal domestic anti-terror program will provide more oversight — and funding — for fighting homegrown extremism, the first line of defense should still be on the local level, said David Sterman, a research assistant at the New America Foundation, a non-partisan public policy institute.
"Community cooperation has been essential to preventing extremist violence," he said, adding that data on homegrown jihadist extremists shows that about a third are implicated by a tip to law enforcement from either a member of their local community or a family member, making that one of the leading ways that an investigation is initiated.
The resurgence of the domestic terrorism committee has its critics: House Republicans voiced concerns that it could silence political opponents by labeling them terrorists.
"Given that the administration appears to have used the IRS to intimidate its political opponents, we need to ensure the DTEC [Domestic Terrorism Executive Committee] won't be used as another way to silence conservatives, including those who call for a smaller, more limited government," House Judiciary Committee Chairman Bob Goodlatte, R-Va., said.
And the American Civil Liberties Union said it wants to work with the Justice Department to make sure the effort doesn't lead to racial profiling.
"Attorney General Holder's announcement that the new task force will focus on evidence of anti-government animus and racial intolerance raises concerns that it could be a sweeping mandate to monitor and collect controversial speech," said Lee Rowland, a staff attorney at the ACLU, Reuters reported.