Since the first week of May, a sheriff's deputy stationed inside Dallas' DFW Gun Range has had a unique assignment: confiscate and catalog guns given up by domestic violence offenders.
It's the first time in Texas that government is teaming up with a private gun range to collect firearms from convicted batterers in Dallas County — and advocates hope it's an approach that can serve as a role model nationwide.
Dallas, where domestic homicides have been on the rise in recent years, is a prime place to start. Domestic violence has gotten so out of hand in Texas' third-largest city that Mayor Mike Rawlings previously told NBC News the crime is "the biggest act of terrorism," shrouded behind closed doors and spoken of in hushed tones.
The Dallas-Fort Worth metro area had 38 domestic violence homicides in 2013 — the most of any metro area in the state, the Texas Council on Family Violence said in its latest survey last fall. Sixty percent of intimate-partner killings are carried out with a gun, according to the Centers for Disease Control and Prevention.
"We have known that we were not responding well to domestic violence in our community," said Dallas County Criminal Court Judge Roberto Cañas, who helped launch the gun surrender program.
"We judges knew that we were issuing orders that you can't possess guns," he added, "but nobody was coming back to see if the orders were being complied with."
While state and federal law bans people convicted of domestic abuse or with protective orders against them from having a firearm, there were no requirements in Dallas County ordering them how to dispose of their weapons. Making matters worse, the county and city had no storage space to house the guns, Cañas said.
"He made up his mind. He was going to kill her."
But under the new program, gun owners have two choices: turn in the firearm to the DFW Gun Range or give it to an authorized third party, such as another family member.
Those who fail to — or are later found to have a gun that they didn't report — can see their probation revoked or the conditions of their bond changed, Cañas said.
"It's always going to be hard to know if you prevented a homicide," he added. "What we're looking for is compliance with the orders in terms of guns surrendered, and generally, seeing if homicides are down."
The number of people who might have surrendered a gun this month was not immediately known, Cañas said. He estimates 700 to 800 guns might be relinquished annually. The effort is funded by a grant from the governor's office.
While Dallas County has been leading the way for reform in Texas, a growing number of other communities and states have been strengthening their own domestic violence laws.
Related: Why Domestic Violence Prevention Programs Don't Work
Last year, 27 states had laws providing a procedure for abusers under protective orders to surrender their firearms, according to the Law Center to Prevent Gun Violence, a gun safety legal advocacy group in San Francisco.
But the laws don't always mean a gun is turned over, said Lindsay Nichols, a senior attorney at the center.
An abuser can fail to say he has a firearm, legal or otherwise. Victims don't always know a gun exists. And few states keep centralized gun ownership records that would reveal whether the abuser has a firearm.
Still, "the risks are so significant to a woman, to families, even to children, that it makes sense for (abusers) to not have access to guns," Nichols said.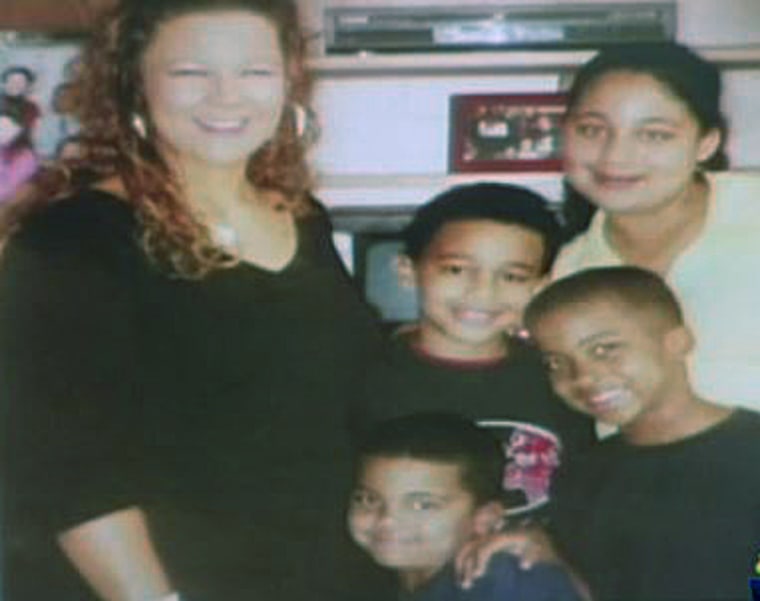 Domestic violence awareness advocates are applauding these extra layers of protection.
Sara Horton's daughter, Karen Cox Smith, was killed by her estranged husband two years ago. Horton called Dallas' gun surrender program a "step in the right direction."
Smith's husband, Ferdinand Glen Smith, gunned her down outside of her job at UT Southwestern Medical Center, where the 40-year-old worked as an executive assistant.
"Here was someone that goes to work, has a good job, does everything she's supposed to do, but it didn't matter," Horton said of Smith, a mother of three. "He made up his mind. He was going to kill her."
The viciousness of Smith's death rattled Dallas. She was killed the night before police planned to arrest her husband after she reported that he choked her and tried to kill her a month earlier.
"I have suffered black eyes, knots on my head, blurry vision, headaches, busted lips, soreness and hoarseness in my throat."
The torment, however, had stretched back more than a decade in their 19-year-marriage. They began dating after high school and wed in 1993. Smith suffered in silence through his explosive and unbridled temper, Horton said. Nothing she did was good enough for him.
"He has slapped, punched, choked me with his hands, kicked, pulled my hair and jerked my neck back," Smith wrote in a protective order first filed in 1999. "I have suffered black eyes, knots on my head, blurry vision, headaches, busted lips, soreness and hoarseness in my throat, handprints on my neck and cut on my arm requiring stitches, bruises on my body and legs."
Related: Where to Get Help if You're in an Abusive Relationship
The nightmare escalated when Ferdinand Glen Smith managed to secure a gun he should never have had. Smith was shot once in the neck and three times in the face as she left work, police said. On her keychain that night was a miniature can of pepper spray.
Ferdinand Glen Smith was eventually convicted in his wife's death and is serving 50 years behind bars.
Smith became one of 20 Dallas County residents in 2013 killed in a domestic-related dispute.
Her murder was also part of a wave of homicides that spurred city officials to give domestic violence laws more teeth, including serving arrest warrants faster.
Horton said she's encouraged. Preventing even one more death would be worth all of the effort it takes to keep a gun out of the hands of someone willing to kill, she said.
"The worst thing that can ever happen is to lose a child," Horton said, "and I don't want my daughter's death to have no meaning."