Super Bowl commercials, once the ultimate in frat-boy humor, have evolved over the years to embrace politics and cultural sensitivity. Last year, Audi ran an ad supporting equal pay, and Anheuser-Busch reminded viewers of its immigrant founder.
But this year, many advertising insiders expect the Super Bowl spots to steer clear of the #MeToo movement opposing the sexual harassment and abuse of women, or the NFL players who have knelt during the national anthem to protest police brutality and racial inequality. In fact, many of the ads may simply feature men doing nonpolitical things, while others will showcase the philanthropic efforts of brands like Budweiser and Hyundai.
Advertising insiders say that Madison Avenue's prior ads highlighting female empowerment may have led to an unexpected backlash. Audi was criticized in the press for running its equal-pay spot while employing few female managers. "Better to be safe than sorry," said one advertising source who has tracked Super Bowl trends for years, noting how many men were being used by marketers to promote their participation.
Advertisers may also be avoiding accusations that they're not portraying women in quite the right light this year by taking the easier route of just casting men.
Among the men appearing in recent ads are Chris Hemsworth, an Australian actor who is in a mock-trailer for "Crocodile Dundee 2018," which appears to be an Australian travel campaign; David Harbour, an actor in the Netflix series "Stranger Things" who is in an ad for Tide; the comedian Bill Hader in a spot for Pringles; David Schwimmer, the former "Friends" star, advertising Skittles; and Danny DeVito in an M&M's commercial.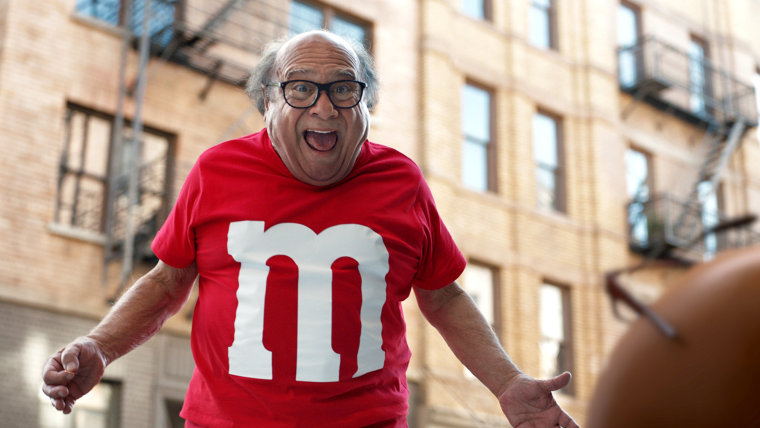 Three women are exceptions to the trend: Tiffany Haddish appears in a Groupon commercial, while Missy Elliott co-stars with Morgan Freeman in a Mountain Dew and Doritos spot. And of course Cindy Crawford will appear, for Pepsi.
Only a handful of advertisers have unveiled their Super Bowl spots so far, with most choosing instead to roll out teasers. An Amazon ad features a female engineer telling the company's chief executive, Jeff Bezos, that the home assistant machine Alexa has lost her voice.
A Super Bowl commercial can boost sales and put a small company on the national map, but if marketers don't hit the right note, they'll be critiqued to death on TV news shows, pulverized on social media and possibly ridiculed by President Donald Trump. Last year, a Pepsi spot featuring model Kendall Jenner was pulled after widespread social media outrage at the idea of using activism to sell soda.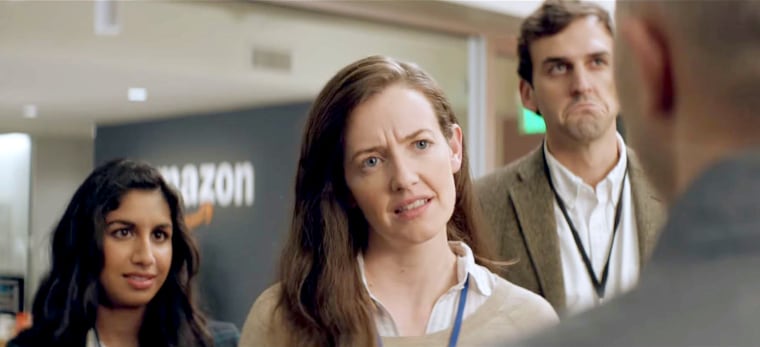 The 2016 game attracted 111.3 million viewers, along with 190 million social media interactions, according to Nielsen. (Super Bowl LII kicks off at 6:30 p.m. ET this Sunday on NBC.)
"Super Bowl is the biggest stage in the world and attracts a diverse set of eyeballs," said John Osborn, the chief executive of the ad-buying agency OMD. "It serves as a mirror to what's happening in the culture and society."
With feminism having a resurgence, it's hard to imagine any advertiser making women a punchline. Andy Goeler, the vice president of marketing for Bud Light, says that doing an overtly sexy commercial in this year's Super Bowl would be a mistake for any company.
"You would be crazy to do anything like that at all," he said. "Females are a key piece of our consumer base. To do anything that would insult females, or any demo, is crazy."
Bud Light hasn't shared many details of its Super Bowl plans yet, but is expected to stick with its popular "Dilly Dilly" catchphrase.
Women account for 46 percent of Super Bowl viewers, according to Nielsen.
"When you realize that, why alienate half the audience with obnoxious commercials?" asked Stuart Elliott, the former New York Times ad columnist who now writes for the website MediaVillage. "Sexy is completely misreading the mood of the country."
The shift away from patronizing ads — such as the 2012 Teleflora spot featuring model Adriana Lima, who told viewers, "Give and you shall receive" — comes as more women populate the typically male enclaves of ad agency creative departments.
Azania Andrews, the vice president of marketing for the Anheuser-Busch beer brand Michelob Ultra, said there has been a shift in the representation of women in beer ads.
"We are the most co-ed beer; nearly 40 percent of our customers are women," she said of Ultra. "We need to create content that is inclusive and inviting. I'm not sure historically it was thought of in the same way."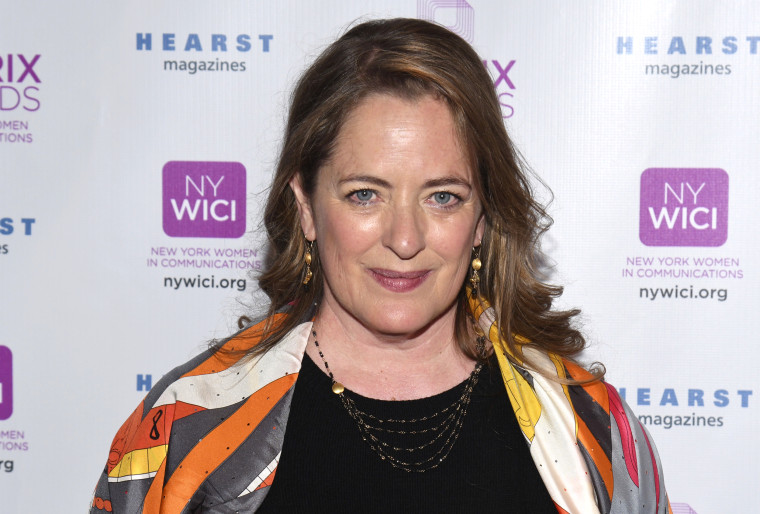 Michelob's ad agency, FCB, has a rare female global chief creative officer, Susan Credle, and the company's Chicago office, which worked on this year's Super Bowl ad, also has a woman, Liz Taylor, as its chief creative officer.
Women in creative positions at ad agencies have been supported by groups like Freethebid, a nonprofit initiative aimed at encouraging agencies to put at least one woman on the team when they are pitching projects. Freethebid data says that just 3 percent of creative directors at ad agencies are women.
"Once you work with a few women," Credle said, "you see how great it is when the barrier goes down, and then it's the norm."
Credle predicted that Super Bowl viewers will not see much #metoo-related advertising, because brands are leery of commercializing a cause. Even so Credle pitched a controversial idea to one client.
"I really wanted to do a spot about take-the-knee," she said, referring to the NFL protest movement. "When you see people kneeling, it is to propose, or to tie a shoe for someone — kneeling as a sign of respect and helping somebody." In the end, she said, the client said no, in part because of the sensitivity of the topic.
At least one ad will feature a supermodel, but with a twist. Cindy Crawford's Pepsi spot will allude to her popular 1992 Super Bowl ad in which she drank a soda at a vending machine, watched by two little boys. This time around the spot will feature her son, Presley.
CORRECTION (Jan. 31, 2018, 4:35 p.m.): An earlier version of this article misstated the title of Liz Taylor. She is chief creative officer of the Chicago office of FCB, not creative director.