Donald Trump said the fatal shooting of a young woman at a popular San Francisco tourist spot was further proof the U.S. needs to crack down on border control, his latest in a string of controversial comments about immigration policy.
Kathryn Steinle, 32, was gunned down at Pier 14 in San Francisco on Wednesday. San Francisco Police Chief Greg Suhr told NBC Bay Area that the suspect arrested in the shooting — Francisco Sanchez — had "made an admission" with regards to the seemingly random shooting.
Trump seized on the killing on Friday to tout his immigration views after it emerged that Sanchez is an undocumented immigrant who has been deported from the U.S. five times.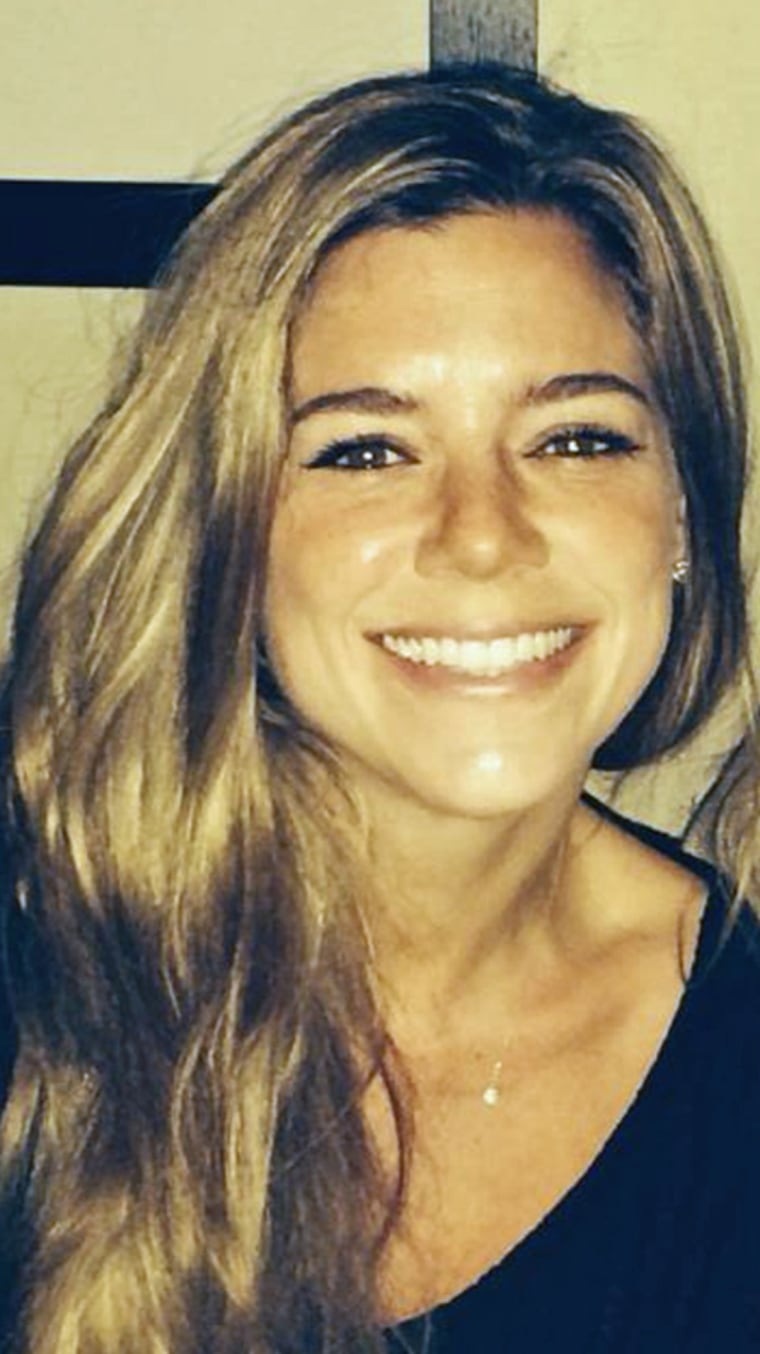 U.S. Immigration and Customs Enforcement said Sanchez was turned over to San Francisco authorities in March, and that the agency had asked for him to remain in custody until immigration authorities could pick him up. That request was not honored, ICE told The Associated Press. Sanchez's criminal history includes seven prior felony convictions, four of which involve narcotics charges, ICE said in a statement.
San Francisco is a "sanctuary city," one of a host of places across the U.S. that gives some protection to illegal immigrants by barring local officials from asking people about their immigration status. Steinle's death has sparked debate over whether sanctuary cities need to re-examine their policies.
"He should have never been out, and now our daughter is gone forever," Steinle's mother, Liz Sullivan, told the San Francisco Chronicle. "It's a terrible travesty, and we lost our daughter.... Everybody is trying to put the political spin on it, but it happened, and there's no taking it back."
Trump — whose 2016 presidential bid announcement featured an anti-immigrant tirade — called Steinle's death "very, very sad" and expressed condolences Friday to the young woman's family on Twitter.
In a statement, Trump added that the "senseless and totally preventable act of violence" was "yet another example of why we must secure our border."
"Nobody else has the guts to even talk about it," he said. "The American people deserve a wall."
The billionaire has lost partnerships with a number of large companies — including Univision, NBC Universal and Macy's — in wake of his anti-immigrant remarks. NASCAR was the latest company to distance itself from him, saying Friday that it will not hold its season-ending awards ceremony at the Trump National Doral Miami.
Steinle's father, Jim, was with her when she was shot and tried to give her CPR, the San Jose Mercury News reported.
He told NBC Bay Area that his daughter was taken in the prime of her life.
"She had so much to live for and died so senselessly," Jim Steinle said Thursday. "It's terrible."