President Donald Trump met with the National Rifle Association's top lobbyist at the White House on Thursday night, barely a day after appearing to support a series of gun control measures.
Trump tweeted that he'd had a "Good (Great) meeting in the Oval Office tonight with the NRA!"
Chris Cox, executive director of the NRA's Institute for Legislative Action, confirmed the Oval Office meeting with a tweet of his own. Vice President Mike Pence was also present.
"We all want safe schools, mental health reform and to keep guns away from dangerous people," Cox tweeted.
White House spokeswoman Sarah Huckabee Sanders told reporters Friday morning that Trump said he will continue to support Second Amendment rights and "that's not something he's backed away from."
Related: How the NRA undercut the last big gun reform effort
In addition, the background check system is something the president wants to improve, Sanders said, although "not necessarily" through a law that would require all gun sales and transactions to be universally checked.
There was no further information on what was discussed or promised, but Cox said in his tweet that Trump and Pence "support the Second Amendment, support strong due process and don't want gun control."
The reference to "due process" was an apparent effort to recast Trump's comments Wednesday in support of flouting the rights of gun owners who are flagged by their families or law enforcement.
"Take the guns first, go through due process second," Trump said during a meeting with House and Senate leaders.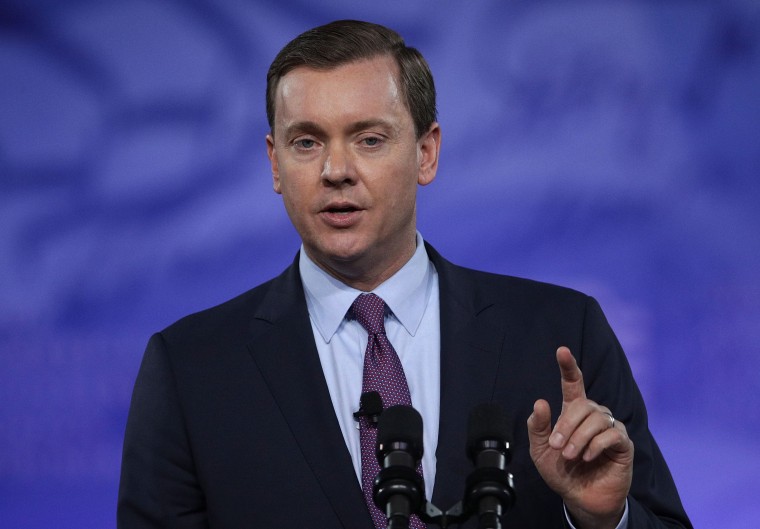 Trump also voiced support for other measures opposed by the NRA, including raising the minimum age necessary to buy an assault rifle from 18 to 21, and said his administration was drafting an executive order that would ban rapid-fire gun bump stocks.
The NRA has called the bulk of those proposals "bad policy" that would not keep people safe.
There is pressure on Congress to act after the mass shooting at Marjory Stoneman Douglas High School last month in Parkland, Florida, that left 17 dead.
Trump described the NRA as "great people" during Wednesday's meeting with lawmakers.