Police in Tampa arrested a man accused of kidnapping and sexually battering a DoorDash driver while the woman attempted to make a delivery at a Residence Inn hotel.
Joseph Killins, 38, faces charges of armed kidnapping, robbery with a firearm, armed sexual battery, and aggravated battery with a weapon, police said Saturday. He is being held at the Orient Road Jail.
The terrifying attack happened around 11 p.m. Tuesday when the woman, a Hispanic female in her early 20s, tried to drop off food at the hotel located on W. Boy Scout Blvd.
"While walking up to the hotel to make the delivery, the victim was approached by a black male armed with a gun, who forced her back into her car," a police news release said.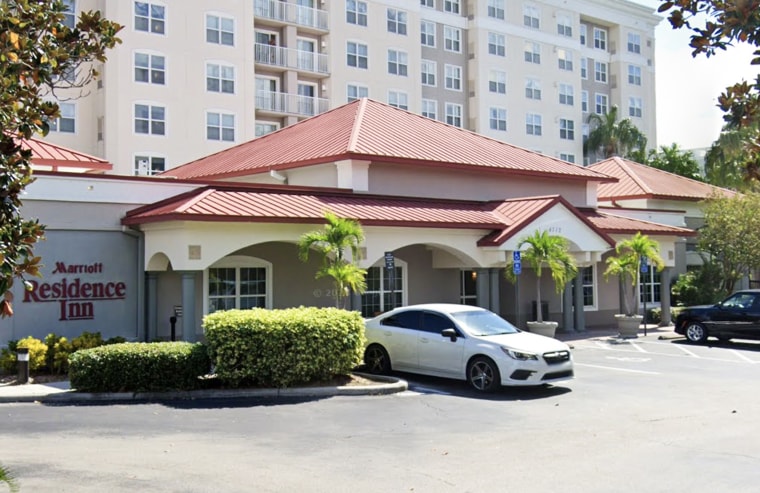 At the time, the woman had AirPods in and was on the phone with her girlfriend. Realizing that a robbery was occurring, the victim's family called police and officers were sent to the hotel.
Authorities said the suspect forced the victim to drive about seven miles away to the Belara Lakes Apartments, where the assault occurred.
The victim's family had been tracking her phone and arrived at the apartment complex. They were able to rescue her from the car, police said.
The suspect opened fire striking a family member of the victim's girlfriend before fleeing the scene. The victim and the person shot were taken to the hospital with non-life-threatening injuries, according to the news release.
DoorDash said it was "appalled by this heinous and abhorrent crime" and are assisting Tampa police in the investigation.
"No one should ever have to endure something as horrific as this and we're here to support the Dasher in any way we can," a company spokesperson said.
A day after the alleged kidnapping, police said Killins allegedly attacked another woman in the Belara Lakes Apartments. Authorities said he threw the woman, a Hispanic female in her early 40s, to the ground, punched her and then stole her backpack. Killins was charged with robbery.
Authorities had released a composite image of the suspect based on information they received from the kidnapped victim's family and asked anyone with information to contact police.
Crimestoppers of Tampa Bay had urged anyone with information to contact them and said the tipster could be eligible for a cash reward of up to $5,000.
The police department said items related to the kidnapping were found by detectives investigating the robbery. The investigation led officers to the Tampa Inn, where the suspect was arrested late Friday night.
Killins allegedly disclosed details to detectives "that were specific to the crimes that occurred on April 18," the police department said.
Interim Police Chief Lee Bercaw said he hopes the arrest brings some closure to the victims.