Residents in areas of New York State began to dig out from under a historic snowstorm Saturday while communities in Texas and the southeastern U.S. braced for severe thunderstorms headed their way. After a three-day onslaught that dumped seven feet of snow on the Buffalo area and killed at least 13 people, predictions of flooding caused by rain and snow-melted by soaring temperatures occupied weather forecasters and officials. "New York is preparing for the worst-case scenario with these floods, and safety is our top priority," New York Gov. Cuomo said in a statement Friday.
Temperatures of up to 60 degrees are forecast for the snow-buried area by Monday. "We can't say exactly whether or not there will be a flooding problem. We can't say what kind of structure collapses we may have, but we anticipate both to some extent," Cuomo said.
"Hopefully we need none of this and hopefully this was just an elaborate exercise in logistics that we have done, and we will deconstruct and everything will go back and people will say, 'Boy, the Governor really made us waste our time bringing everything out there just to bring it all back,'" Cuomo said. "I hope that happens."
Meanwhile, in Texas, severe thunderstorms flooded roads in Travis and Fayette counties, there was nearly one-inch hail neat New Braunfels, and a funnel cloud was spotted near Brenham but did not touch down, the Weather Channel said.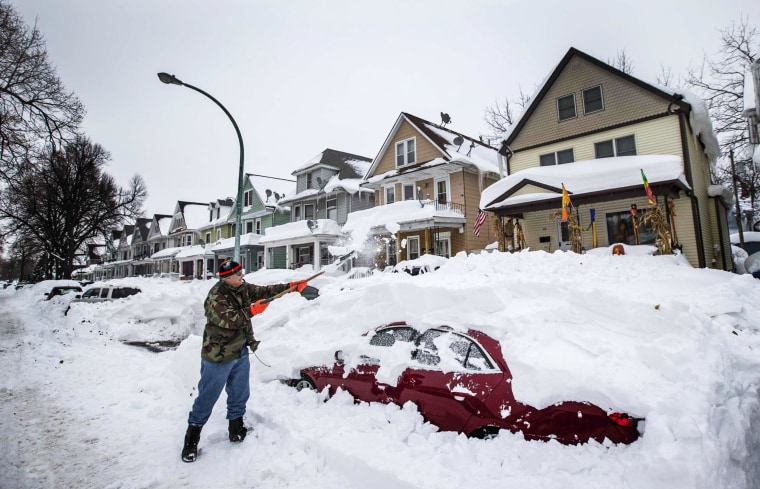 IN-DEPTH
- F. Brinley Bruton