More than 40 musicians and celebrities took the stage at a free concert in Detroit on Thursday to celebrate the life and legacy of Aretha Franklin, who died two weeks ago.
It was a rollicking and interactive event, in which audience members were plucked from the crowd to sing hymns and spirituals with the gospel choirs who manned the stage with a full band before moving to the edges for a group of dancers and joyous tributes to Franklin from artists like gospel singer Kurt Carr, filmmaker Tyler Perry and Grammy winner Patti LaBelle.
"Aretha Franklin, y'all," proclaimed LaBelle. "We're gonna miss her. She was the best singer in the world — trust!"
As LeBelle sang, the screen behind the stage played images of Franklin with numerous artists and well-known figures, from Elton John and Mariah Carey to Oprah Winfrey and Bill and Hillary Clinton.
There were also jazz and blues tributes from Ralphe Armstrong, Franklin's longtime bassist and close friend, and a gospel section led by Carr and and Detroit organist Derrick Starks. An R&B tribute, meanwhile honored Franklin with performances from a number of beloved Detroit artists such as Cherri Black, Angela Davis, KIKO and Tasha Page-Lockhart.
Members of the audience attended the event for free, and they were some of the lucky few who were able to get a ticket. When tickets were able to be picked up online, they disappeared within minutes.
The crowd who gathered to remember the "Queen of Soul" cheered, laughed and danced in that event that never felt somber.
The funeral service on Friday, however, will be an invitation-only event, which will feature an all-star list of speakers and performers, including former President Clinton, the Rev. Jesse Jackson and Smokey Robinson. Songs will be provided by Steve Wonder, Ariana Grande, Jennifer Hudson, Fantasia, Faith Hill, Shirley Caesar, Chaka Khan and more.
The street outside Greater Grace will be lined with pink Cadillacs — a nod to Franklin's funky '80s tune, "Freeway of Love," which prominently featured the car in the lyrics and video.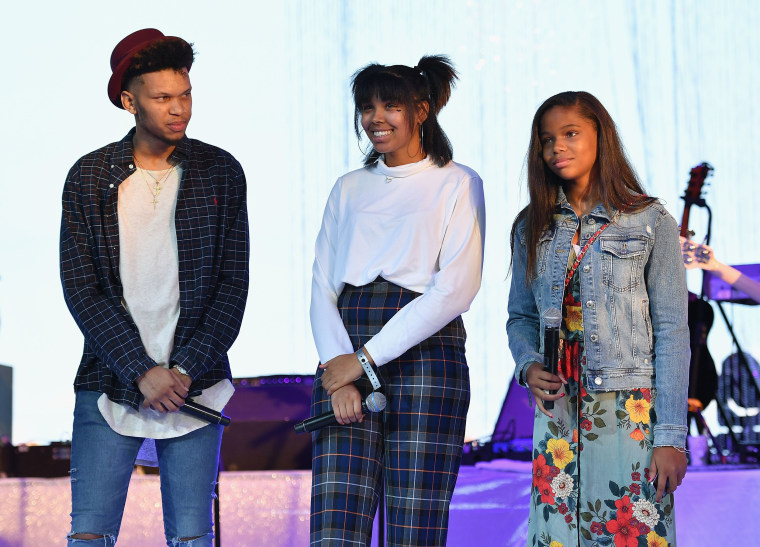 Her golden casket has been carried this week by a 1940 Cadillac LaSalle hearse that also took Franklin's father, legendary minister C.L. Franklin, and civil rights pioneer Rosa Parks to their final resting places at Woodlawn Cemetery, where the singer will join them.
"I really believe that this ... is going to be an eye-opening experience for everybody in the world watching," gospel artist Marvin Sapp, one of the scheduled performers, told the Associated Press. "We really celebrate because we really recognize that those we call the dearly departed, they wouldn't want for us to cry and be sad and sorrowful. But they would want us to celebrate their lives because they transitioned from this life to a better one."