Family practitioners, gynecologists and even dentists are getting into the cosmetic procedure business, and dermatologists say they're seeing the side effects.
A dozen skin doctors from around the country told NBC News that they've had to fix the mistakes of physicians who are dabbling in their specialty — and cutting into their business.
They inject Botox, plump out wrinkles with fillers and zap age spots with lasers, sometimes with nothing more than a few weekend courses under their belt.
As the two sides wage what one doctor called a "turf war," there are no firm statistics on how many M.D.'s are drifting into dermatology or how many complications result.
But California grandmother Stephanie Goelzer said she didn't need data to see the dangers. All she had to do was look in the mirror.
"I do want people to know what happened to me," Goelzer said. "And the reason I want them to know is so it doesn't happen to them."
The 57-year-old Livermore, California, resident decided to get a little Botox so she would look her best for the family photos that would be taken after the impending birth of her first grandchild.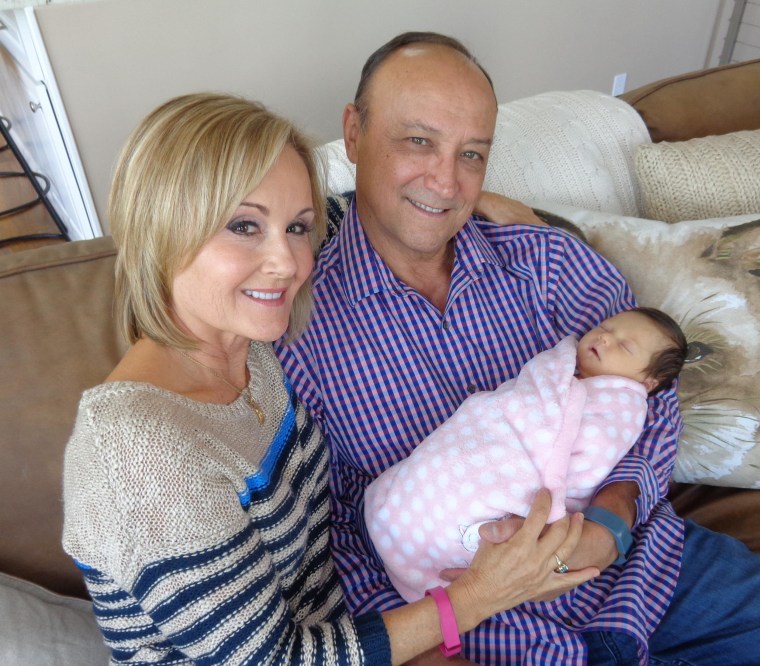 She went to the Silhouette Med Spa in her town, where a physician's assistant injected her with the wrinkle-vanisher and then asked her what other problems she might want to erase.
"I did have a little spot on my cheek," she said.
Dr. Tam Nguyen, a family practitioner who is not a board-certified dermatologist or plastic surgeon, took a look and told her he could get rid of the spot and also take care of some veins near her temple for $200.
He injected her with a chemical using a technique called sclerotherapy that experts say is most commonly reserved for leg veins.
The result — blistering, swelling, bruising and pain — ensured she wouldn't be posing for photos any time soon.
"It was a traumatic experience," Goelzer said. "For three weeks I didn't leave the house."
Goelzer said she didn't know Nguyen — who referred to the people he treats at the med spa as "clients" instead of patients — wasn't a dermatologist. His business card said M.D. and had "aesthetic specialist" after his name.
His website boasted that he had "lectured" at the American Academy of Dermatology — though he later admitted it was just a "poster presentation," a visual display he contributed to a gathering. After the academy sent him a letter, he removed the claim from his website.
Nguyen told NBC News that he had informed Goelzer of the risks of the procedure, including possible bruising, and that the outcome fell on "the bruising spectrum." He said he doesn't think he made a mistake and stands behind his work.
He said his cosmetic training consisted of six workshops or conferences that lasted between two and four days apiece and two one-day laser courses.
"It's the same training that even dermatologists get after they graduate," he said.
Not exactly, according to Dr. Jerome Potozkin, the dermatologist to whom Nguyen referred Goelzer after his own procedure.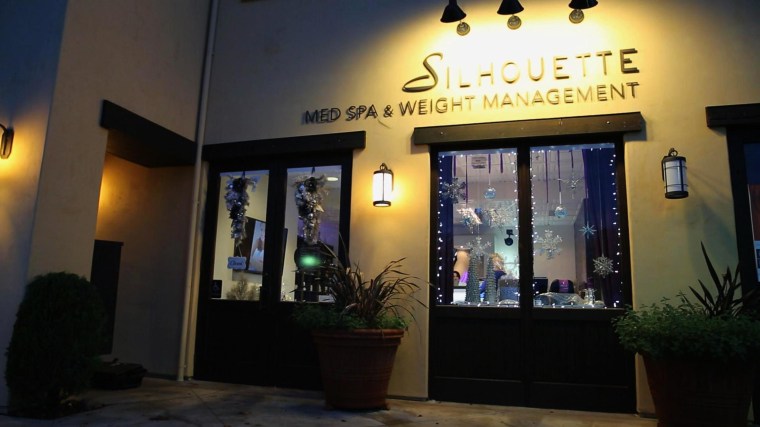 Potozkin says that dermatologists may take courses, but only after they have completed three years of intense training in their field called a residency. "You don't learn this in a weekend," Potozkin said.
The American Academy of Dermatology suggests that patients like Goelzer stick to board-certified specialists.
"A dermatologist is a licensed medical doctor and the only residency-trained physician fully educated in the science of cutaneous medicine, which includes medical and surgical conditions of the skin, hair, nails and mucous membranes," the academy said in a statement.
The American Society for Dermatologic Surgery Association says a doctor's credentials, including whether they are board-certified, should be made clear in any advertising.
"These cosmetic procedures are real surgical procedures that can have real complications that are detrimental to the patient," said Anthony Rossi, a dermatologist at Memorial Sloan-Kettering Cancer Center in New York, who recently treated a woman for a burn on her upper lip after she underwent laser hair removal at a medical spa.
"There is an increased risk of complications when they are done by improperly trained personnel and the patient should be fully aware. Also when these procedures are done outside of a professional medical setting, there may be a higher risk of infection."
The International Association for Physicians in Aesthetic Medicine — which runs training courses and emphasizes the extra revenue doctors can make in its materials — says there is no reason cosmetic surgery should be the exclusive domain of one specialty.
"If a dermatologist can have their nurse perform cosmetic injectable treatments, then a properly trained physician, who has much more medical training, will be more than capable of also performing these procedures," said executive director Jeff Russell.
Nguyen — who said he went into cosmetic to "do good" not to make money — said that while he believes only cardiologists should work on the heart and only neurologists should work on the brain, dermatologists shouldn't have a monopoly.
"There will be a turf war," he said.
If that's the case, Goelzer knows what side she's on.
"Don't make my mistake," she said. "Don't do what I did. Be smart. Do your homework. Check out exactly what's being shot into your face...and get a second opinion."