A "chameleon" who died in prison while serving time for murdering his wife has now been tied to the 1981 disappearance of a New Hampshire woman and the bodies of a woman and three children — one of them his own daughter — who were found in barrels in the woods.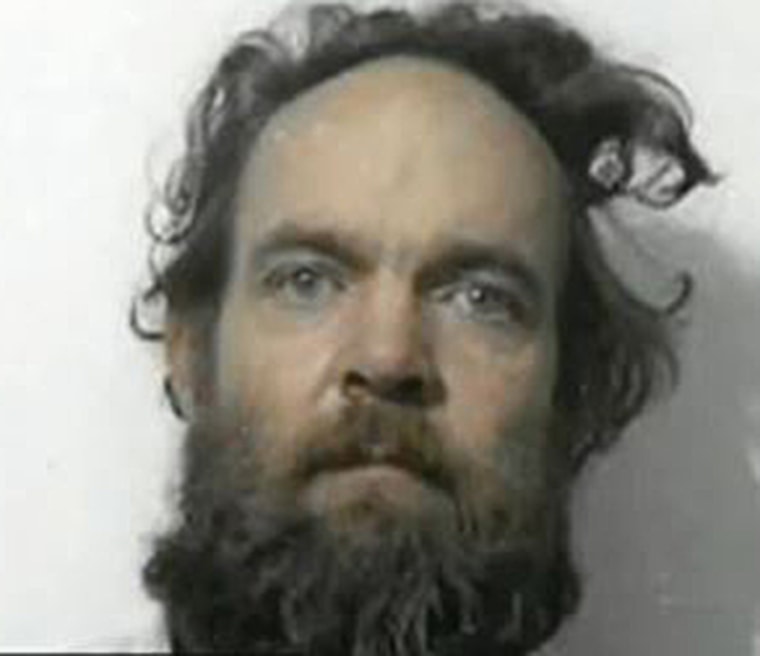 "We believe we have our killer," said New Hampshire Assistant Attorney General Jeffrey Strelzin. "Now we need to identify and try to find all of his victims."
He said the suspect, known as Bob Evans and a slew of other aliases, "certainly fits the profile of a serial killer" and that investigators are concerned he may have murdered others they don't know about.
Investigators said they followed a convoluted forensic trail to tie the cases to Evans, a hard-drinking drifter who allegedly beat his victims to death and dismembered some of them:
They believe he murdered girlfriend Denise Beaudin, a 23-year-old Manchester, New Hampshire, woman last seen in 1981. They suspect he killed her somewhere between New Hampshire and California and kept her infant daughter, named Dawn at birth, for several years before abandoning her in a California RV park in 1986. The girl, whom he renamed Lisa, was later adopted and is alive and well.
They believe that as early as 1980, he killed four victims whose bodies were found in industrial drums in Allenstown, New Hampshire. The remains of a woman in her mid-20s and a girl about age 11 were not found until 1985, and the bodies of two girls, one about 4 and one about 3, were found in another container in 2000. He is the father of the middle child, and police believe her mother, who has not been identified, may have been killed as well.
He admitted killing and dismembering California chemist Eunsoon Jun, 45, soon after marrying her in a backyard ceremony in California in 2002 and was serving a 15-year sentence when he died in prison in 2010.
While much about Evans' identity and activities was murky, authorities knew one thing: His DNA showed he was not the biological father of the little girl he abandoned in the RV park, but he would not say where he got the child.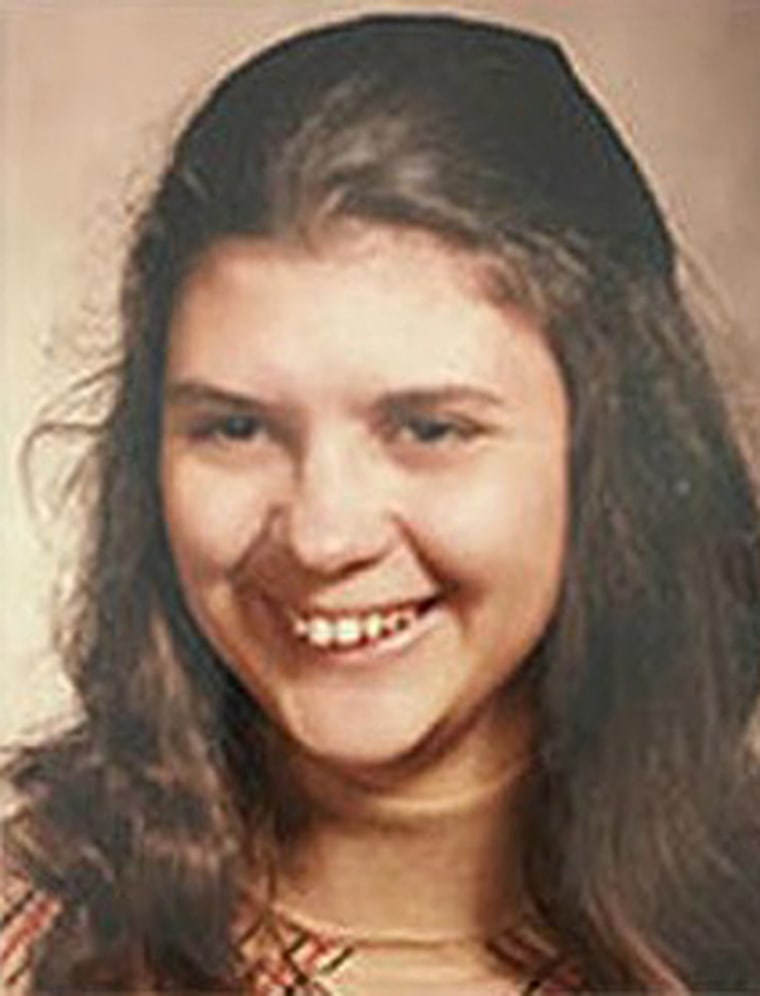 In 2014, California police enlisted DNA and genetics experts to figure out Lisa's real identity. And last year, they came up with a hit, finding a cousin in Hampshire and then determining that she was the daughter of long-missing Denise Baudin.
Police had long wondered if the Baudin case might be linked to the other big unsolved mystery in the area from the era. They compared Evans' DNA to the genetic profiles of the victims in the barrels and found he is the father of one of the dead girls. (The woman and the other two children are related to each other, possibly mother and child, but are not related to Evans).
Police also amassed circumstantial evidence linking Evans to the bodies. While employed as an electrician at a local mill, he had worked under the man who owned the property where the remains were dumped, and the barrels were likely from the mill.
Even though police believe they have figured out who is responsible for Beaudin's disappearance and the bodies in the barrels, they have many unanswered questions and asked that anyone with information about Evans contact them.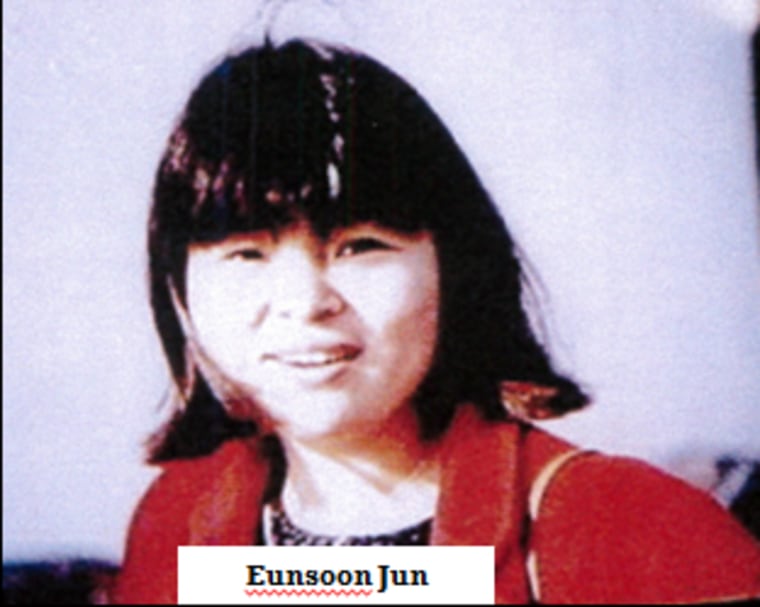 Because he changed his name and birth date so often, they are not even certain of his true identity, though they think he may have a military background. And they fear he may have more blood on his hands.
They noted that when he was arrested on drunken-driving charges in February and June 1980, he told police he had a wife named Elizabeth. When he was arrested again in October 1980, he did not list a wife. Police later found certified mail signed for by an Elizabeth Evans at his Manchester home, but they have not been able to find any trace of her.
There is also a worryingly long gap in their timeline of his travels in California. After serving 18 months in a drunken-driving hit-and-run case, he absconded from parole in 1990 and was a fugitive until he resurfaced in Richmond, California, where he met and married Jun.
"Given what we know about him, we are concerned about his activities in California for those 12 years," Strelzin said.
"This is somebody who targets females, and children as well. We know he is an abuser," Strelzin said, adding that Evans may have used Lisa and potentially other children as bait to meet women.
"This is a guy who was a chameleon."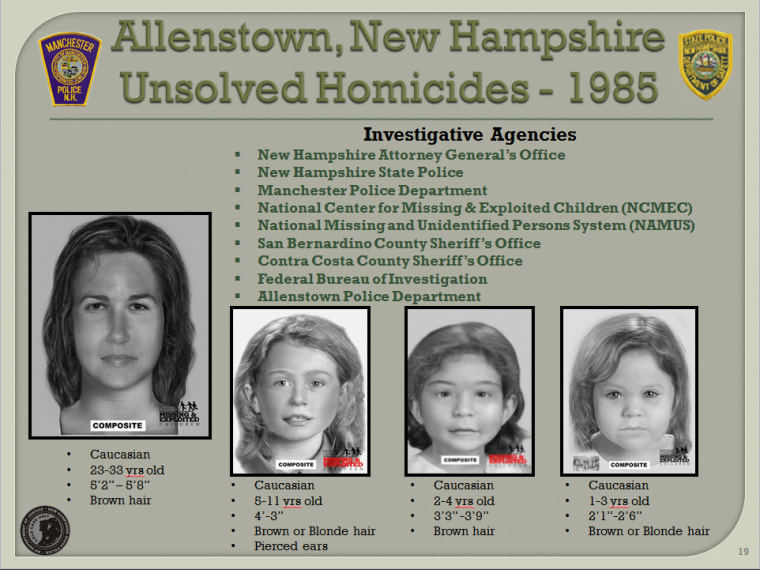 Beaudin's body has not been found and investigators are not sure where she may have been killed.
Her daughter, who doesn't have any strong memories of Beaudin, said in a statement that she is grateful for the work police have done but pleaded for privacy for her, her husband and three children.
"Please turn your focus toward the unidentified victims, and other potentially unknown victims in this case, and hopefully their families will also be offered some closure as this investigation continues," she wrote.
Officials said that while it's a relief that they know more about what happened to the New Hampshire victims, it's disappointing the suspect is not alive to fill in the blanks — and be prosecuted.
"He will never face true justice for what he did," Strelzin said.