A woman accused of driving drunk and killing a bride on her wedding day in South Carolina told police she "did nothing wrong" despite allegedly having a blood alcohol content more than three times the legal limit, according to official documents.
Jamie Lee Komoroski, 25, was arrested and charged with one count of reckless homicide and three counts of felony DUI resulting in great bodily harm after the April 28 crash, online records show.
Samantha Miller, 34, of Charlotte, North Carolina, died in the crash just hours after having married Aric Hutchinson, who was injured in the crash, Folly Beach Public Safety Department Director Andrew Gilreath said, according to The Associated Press.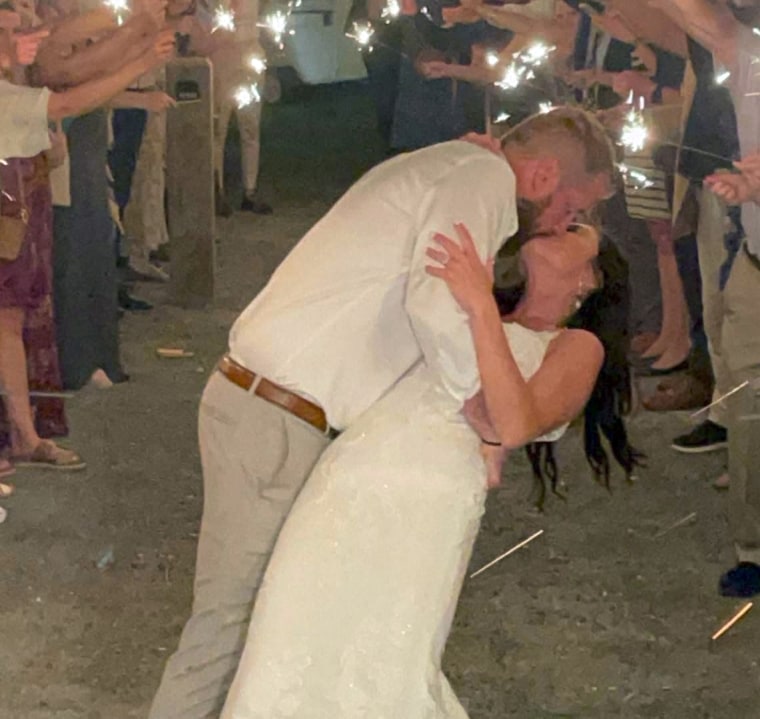 According to an incident report, law enforcement who responded to the scene on the 1200 block of East Ashley Avenue in Folly Beach observed "a golf cart on its side mangled with a Toyota sedan" with four victims throughout the crash site.
Miller was found not breathing, with no pulse, the report states. Officers attempted to revive Miller by administering CPR and connecting her to an automated external defibrillator, but she was pronounced dead on the scene by a paramedic, according to the report.
Three other individuals, including Hutchinson, were taken to the Medical University of South Carolina.
Sgt. Zachary Halpern spoke with Komoroski, who is suspected of driving the Toyota, and reported that he "smelled an odor of alcohol coming from her breath and person," the report states.
Komoroski told Halpern she was driving toward her home when "all of a sudden something hit me," according to the report. Halpern noted that the suspect was driving eastbound on East Ashley Avenue and that her home was in the opposite direction.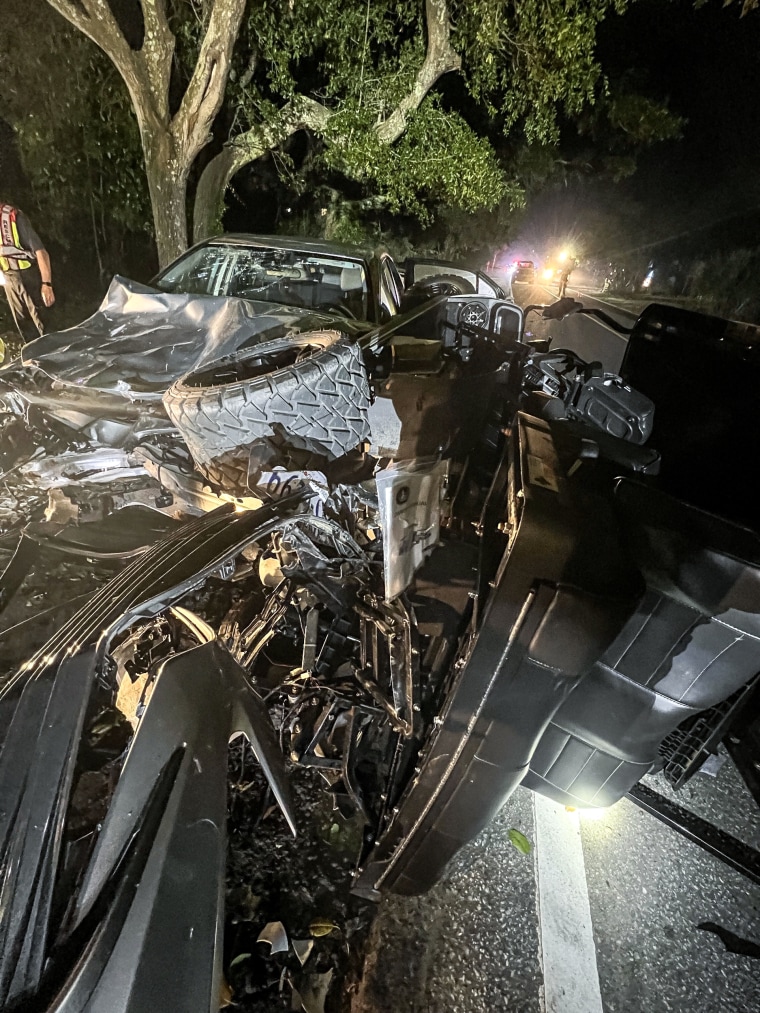 Komoroski refused to perform any field sobriety tests and was swaying when asked to stand up by Halpern. She told the sergeant she had two drinks that night, a beer and a "tequila pineapple an hour ago or so," the incident report states.
Komoroski's blood alcohol content was more than three times the legal limit in South Carolina, which is 0.08%, according to a toxicology report.
When Komoroski was arrested and put in handcuffs, she repeatedly asked why she had been arrested even though Halpern had already told her multiple times, "a clear indication of someone who is intoxicated," he noted in the report.
At least four witnesses responded to the scene of the crash to help the victims. One of the witnesses told law enforcement the crash sounded like "a loud explosion going off."
Komoroski would "stop talking as if thinking" and start asking if the car on the scene was hers, then "would see one of the injured and start screaming who is that," according to a witness quoted in the report.
Another witness reported that Komoroski "was dazed and confused" and repeatedly said "I did nothing wrong" and that she wanted to go home, the report states.
Komoroski remains in custody and will appear in court on June 16, online records show. Attorneys for Komoroski did not immediately respond to requests for comment.