/ Source: Associated Press
LOXLEY, Ala. — An investigator says the charter bus involved in a fatal crash in Alabama was new and making only its second trip.
Pete Kotowski of the National Transportation Safety Board briefed the media on the early stages of the investigation Wednesday.
Authorities say bus driver Harry Caligone was the only person to die in the crash, which happened early Tuesday on Interstate 10 east of Mobile, Alabama. About three dozen passengers were taken to hospitals for treatment.
The bus was traveling from Florida to Texas with a high school band at the time.
Kotowski says the driver was scheduled to meet a relief driver in Mobile before the wreck. He says that's a normal procedure, and the driver hadn't exceeded the number of hours he was allowed to drive.
Earlier in the day, Capt. John Malone of the Alabama Law Enforcement Agency said that a medical examiner's autopsy report could reveal whether Caglione had a health problem that may have been a factor in the wreck.
The bus, carrying 46 students and adults from Disney World to Channelview High School in suburban Houston, unexpectedly left the westbound lane of Interstate 10 before dawn Tuesday.
Malone said the bus veered across the median into the eastbound lane before shooting back into the grass median and driving off the ravine.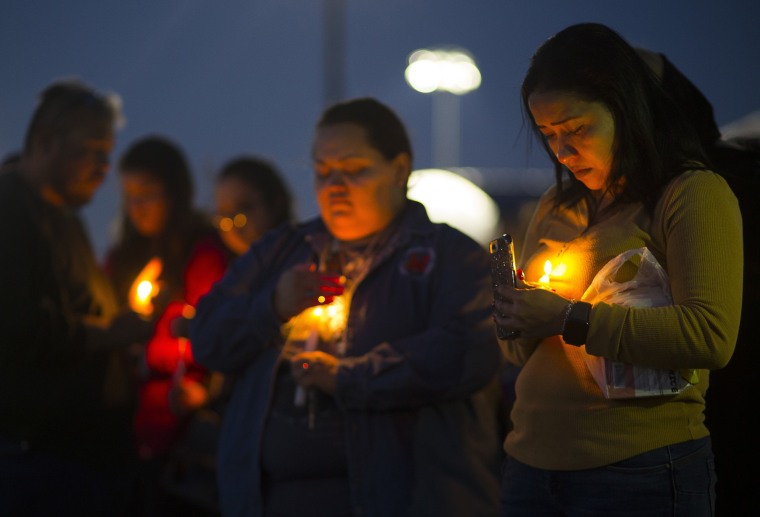 "It actually hit the guard rail on the eastbound side and was directed back into the median," he said.There were no signs of skid marks, Malone said, indicating the driver didn't apply the brakes in a hurry.
"It just rolled," Malone said.The crash happened on a rural stretch between Pensacola, Florida, and Mobile, Alabama.
A student told the media that the band director called out "Harry" — the driver's name — several times before the crash, but Malone said investigators haven't determined what happened aboard the bus.
Caligone's sister-in-law, Angela Caligone, 58, of Houston, said Caligone had been a bus driver for more than 20 years, the last 15 years with First Class Tours Inc. of Houston. Caligone said her brother-in-law had just passed a physical with "flying colors."
A company spokesman said Caligone had a checkup earlier this month but didn't provide details on the results.