A sixth child has died after a school bus crashed this week in Chattanooga, Tennessee, authorities said Wednesday night in a case in which the driver is charged with vehicular homicide.
The driver, Johnthony Walker, 24, deviated from his designated route before the bus swerved off the road Monday afternoon, investigators said Wednesday. Walker is also charged with reckless endangerment and reckless driving after his bus smashed into a mailbox, a utility pole and a tree on Talley Road.
None of the six children who died has been officially identified. Five other children remained in hospitals Wednesday; police wouldn't identify them or provide their conditions.
According to an arrest report, witnesses told investigators that Walker was driving "well above" the 30-mph speed limit with 37 children from Woodmore Elementary School on board.
Related: Speed Eyed in Chattanooga Bus Crash That Killed 5 and Injured 30
Christopher Hart, chairman of the National Transportation Safety Board, said at a news conference Wednesday that investigators had "ascertained that Talley Road was not on the designated route for that school bus."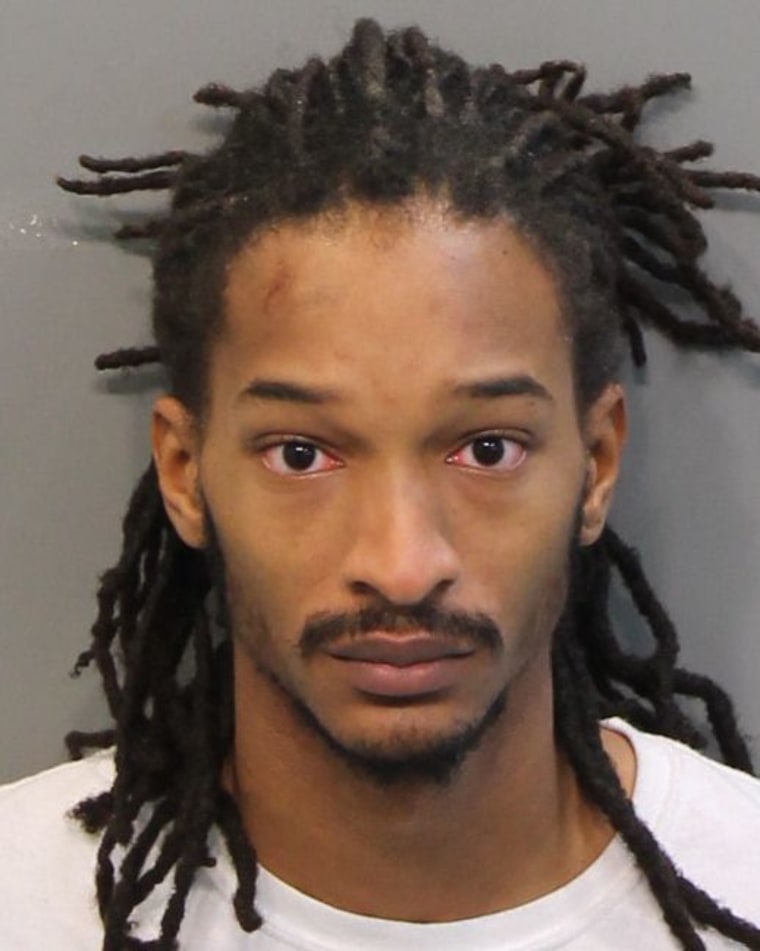 Hart said that the investigation had just begun and that it wasn't known why Walker — who received his commercial driver's license only seven months ago — had left his normal route.
Chattanooga police Sgt. Austin Garrett, meanwhile, said at a news conference Wednesday that blood tests conducted by the Tennessee Bureau of Investigation showed that Walker had no drugs or alcohol in his system. And he confirmed that Chattanooga police investigated a "minor wreck" that involved Walker in September. He gave no details.
Investigators are reviewing video from multiple angles recorded from the front, back and side of the bus, he said.
Garrett then addressed news reports that Walker allegedly asked his passengers Monday morning "whether they were prepared to die."
"None of the witnesses we have spoken with has that information," he said, "but we have also not interviewed all witnesses yet."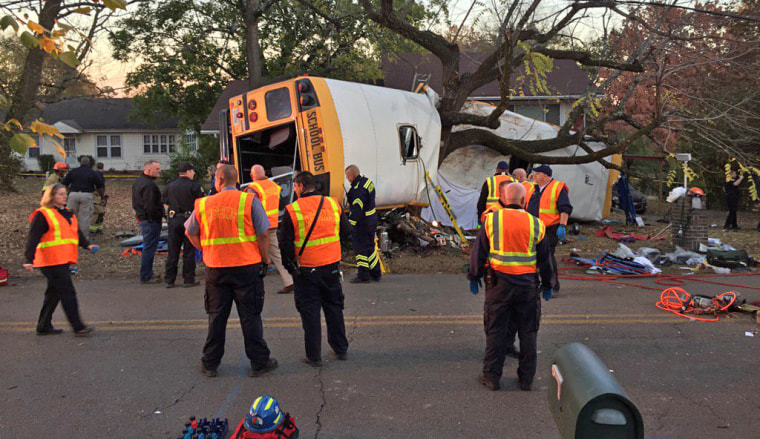 Specifically, he said, investigators haven't spoken to any of the 32 surviving children on the bus, but he said "we will in the future."
The Hamilton County Board of Education confirmed in a statement Wednesday that it had received complaints recently about Walker "and the way he operated his bus."
Related: Chattanooga Mom Says She Complained About Driver in Deadly Crash
It said the complaints were forwarded to Durham School Services, the private company that is contracted to provide bus services for the school system, for whom Walker worked.
Hart, of the NTSB, said Durham was operating under a "conditional" federal safety rating, meaning some unspecified problems had been uncovered in the past, but that they had been resolved satisfactorily, in August 2015.
He said investigators were going back over Durham's oversight and crash history.
In a brief video statement, David A. Duke, the company's chief executive, expressed deep grief and promised to provide any support necessary for the families of the children "who were taken from their families with so much life that was taken away."
His voice choking with emotion, Duke said he was a father and grandfather, himself.
"I can't fathom the anguish of the parents whose children were involved in this horrific accident and that involved one of my company's buses," he said. "I'm deeply sorry."