A driver in an Arizona crash that killed five people was allegedly using TikTok when he slammed into a stopped vehicle, authorities said this week in announcing his arrest.
Danny G. Tiner, 36, has been charged with manslaughter in the six-vehicle collision.
The Arizona Department of Public Safety said Tiner was on TikTok and failed to stop his tractor-trailer before running into stopped traffic on Interstate 10 near Chandler about 6:15 a.m. Jan. 12.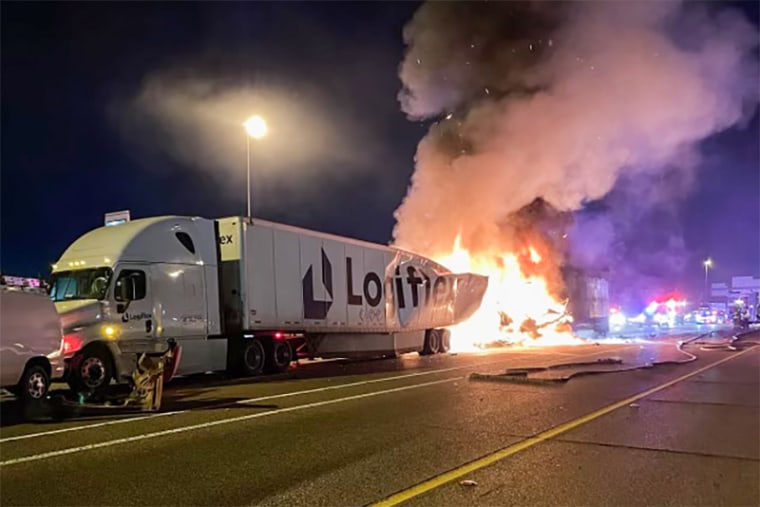 Five people died in the crash that involved two commercial vehicles.
Tiner previously told authorities he was checking a message on his "electronic work tablet" and when he looked back up "he could not stop his vehicle in time to avoid a collision," according to law enforcement.
The FBI assisted ADPS with a forensic examination of Tiner's phone, which revealed he was allegedly using the social media app at the time of the crash. Authorities say Tiner was also allegedly driving 68 mph in the 55-mph zone.
Tiner was arrested at his home Thursday and charged with five counts of manslaughter, four counts of endangerment and one count of tampering with physical evidence.
It wasn't immediately clear Friday if Tiner has an attorney.