A motorist charged in killing a Broadway actress' daughter, unborn baby and another child when she suffered a seizure and went through a red light in Brooklyn, New York, was found dead of an apparent suicide, police said.
Dorothy Bruns, 44, was found at her Staten Island home Tuesday afternoon. A spokesman for the New York Police Department said a medical examiner will determine a cause of death.
Pills and a note were found in Bruns' home, a senior law enforcement official told NBC New York.
Bruns was arrested at her home in May and charged with manslaughter, criminally negligent homicide, assault, and other crimes after she struck Broadway actress Ruthie Ann Miles and her 4-year-old daughter, Abigail, while they were walking in the Park Slope neighborhood of Brooklyn on March 5.
Miles, 35, who was pregnant at the time, lost her unborn baby girl due to the injuries she suffered.
Also struck in the crash was her friend, Lauren Lew, whose 1-year-old son, Joshua, was killed.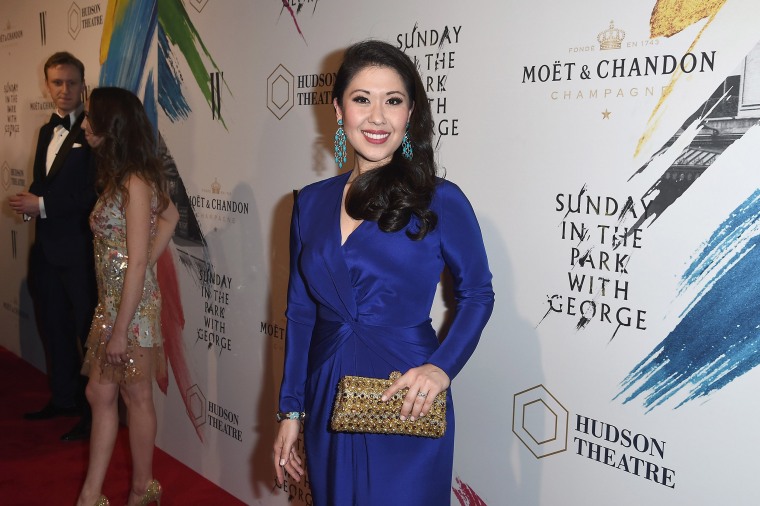 A 46-year-old man was also injured in the crash and hospitalized in stable condition.
Bruns told police that she had been dealing with medical issues around the time of the crash, according to NBC New York. Prosecutors said she had suffered a seizure before going through a red light and hitting the group. Her license had not been suspended, but doctors had told her not to drive.
She had also been hospitalized two months prior to the crash after hitting a parked car.
Bruns faced 15 years in jail for the March car crash. She was freed on $75,000 bond in September. She was last in court on Oct. 3 and was scheduled for another court appearance on Nov. 20, according to the Brooklyn Daily.