The driver who police say intentionally drove a car into pedestrians in California this week targeted his victims because he believed some of them were Muslim, police said Friday.
The Sunnyvale Department of Public Safety said in a statement that the suspect, Isaiah Joel Peoples, 34, "intentionally targeted the victims based on their race and his belief that they were of the Muslim Faith."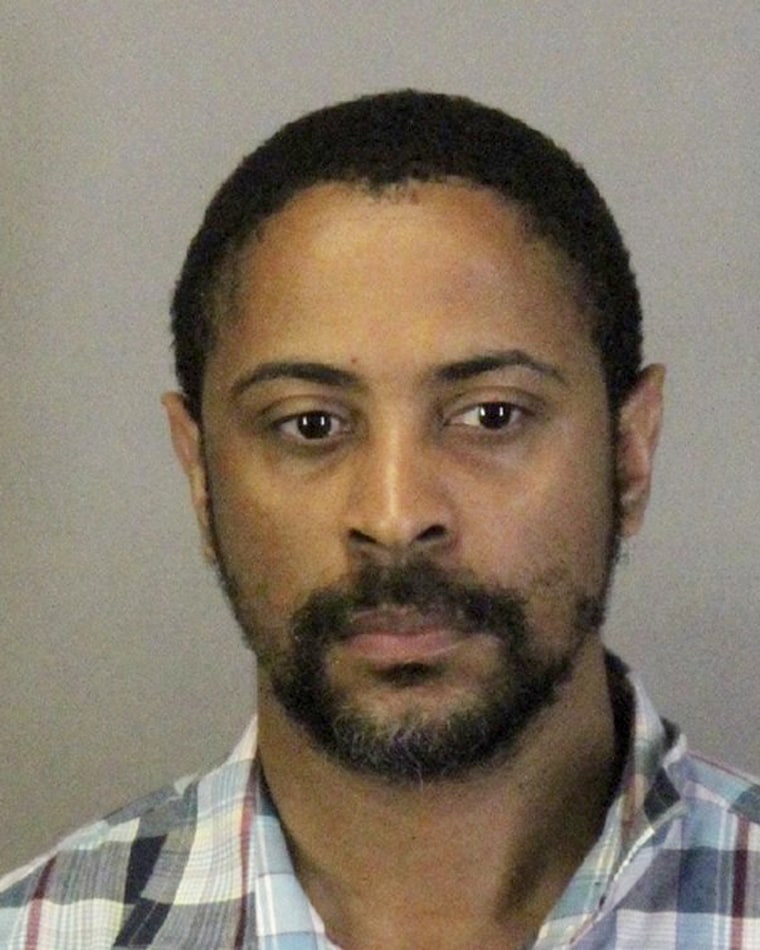 None of the victims died in the Tuesday night crash. Peoples is charged with eight counts of attempted murder. The Department of Public Safety said that the apparent motive was based on new evidence in the case.
Peoples was arrested at the scene, and officials said it appeared he was waiting for police to arrive.
Department of Public Safety Chief Phan Ngo said no other information on the suspected motive would be immediately released, including what the new evidence was. Investigators learned of the new information late Thursday afternoon, he said.
"This is an ongoing investigation and its integrity is vital," Ngo said at a news conference Friday.
Peoples' attorney, Chuck Smith, told reporters after a court appearance Friday that "Clearly, it's a case that his mental state is the issue."
Smith said Peoples is a veteran and "and he's led an otherwise blameless life."
"So there's no explanation for this other than his service, the things he saw, and what happened to him mentally while serving our country," Smith said.
Smith also raised the issue of post-traumatic stress disorder.
Peoples' mother, Leevell Peoples of Sacramento, has said she could not imagine a situation in which her son would deliberately crash into innocent people other than it being related to PTSD that she said he experienced after serving in Iraq in the Army, the Associated Press reported.
Peoples served in the Army Reserve as a civil affairs specialist from March 2004 to July 2009 and reached the rank of sergeant, and he was deployed to Iraq from June 2005 to May 2006, the Army said.
A witness to the crash who said he ran up to the vehicle, Don Draper of San Jose, told NBC Bay Area this week that the driver "was saying 'Thank you, Jesus. I love you, Jesus, several times, saying this in an un-slurred clear voice."
Santa Clara County Chief Assistant District Attorney Jay Boyarsky said Peoples has not been charged with a hate crime because the case is still being investigated.
"However, as the chief said, there is very appalling and disturbing evidence that at least one or two of these victims were targeted based on the defendant's view of what their race or religion may have been," Boyarsky said.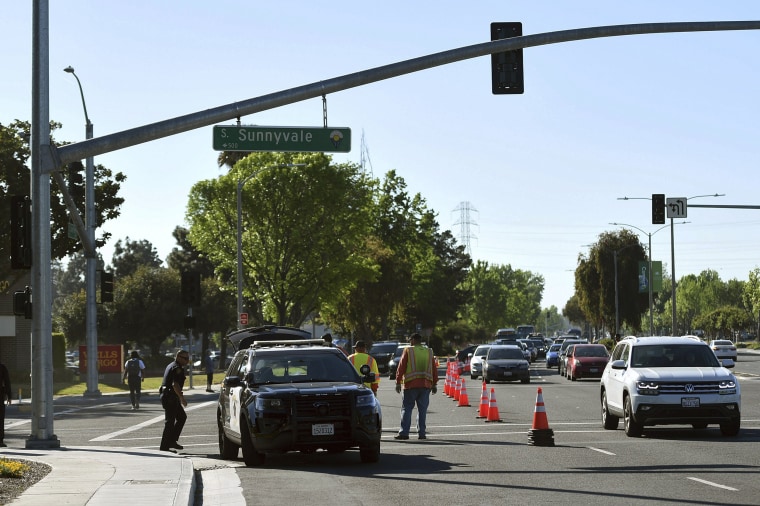 The most seriously injured victim, previously identified as a 13-year-old girl, remained in critical condition Friday, Ngo said.
"Our hearts are with her and her loved ones as we pray for her recovery," the police chief said. Her family has asked for privacy, he said.
If convicted, Peoples could face a sentence of up to life in prison.
Sunnyvale is about 40 miles from San Francisco.