Californians have a new way to keep up with the Jones, and it's even got a hashtag: #DroughtShaming.
"Drought Shaming" is the phenomenon of people in parched California areas calling water utility hotlines to snitch on their neighbors who are using too much water — usually by watering lawns, washing cars or filling pools.
On Tuesday, state regulators voted to approve fines of up to $500 a day for residents who waste water on such activities. The move came after a survey by the State Water Quality Control Board had earlier shown that conservation measures to date have failed to achieve the 20 percent reduction in water use sought by Gov. Jerry Brown.
The statewide fines will go into effect Aug. 1, but some cities and counties have already enacted the penalties and set up tattle-tale hotlines — and have already seen a spike in drought shaming.
In San Luis Obispo County, officials say they get daily calls from locals telling on their neighbors, according to NBC station KSBY.
And utility services manager Ron Munds believes none of the calls are out of spite.
"It's mainly concern because, again, water is a precious resource," Munds told KSBY. "I feel our citizens, our water customers, are all very conservation-minded. So when people see water running down a gutter, they do call."
And in Sacramento, authorities said they had gotten about 10,000 calls from residents concerned about their neighbors' water use this year.
On Twitter, the hashtag #DroughtShaming has taken off, with tweeters threatening to snitch on neighbors or posting pictures of people using water too liberally.
While others used the opportunity to point out corporate hypocrisy or to have some fun.
A woman who lives in an apartment complex near Sacramento called the water police on her own landlord.
"Every day we hear sprinklers go off every night," the woman, who didn't want to be identified out of fear that her rent would go up, told The Weather Channel. "I don't flush at night. We have low-flow shower heads. Obviously, I don't leave it on when I brush my teeth. I'm really aware."
Terrance Davis, sustainability manager for Sacramento's Utilities Department — "the Drought Czar" — told NBC News he was "pleasantly surprised" by the number of people turning in their neighbors.
"But we're also very happy and appreciative," he said. "It shows that the message is getting out there, that the community is taking this very seriously and that education is about behavior change and it takes some time for folks to change their behavior and become better water managers."
Davis said that when someone first calls the hotline or files an online report, a member of his staff will go to investigate and "do some education with the customer — and if necessary we will issue a violation."
The first violation means education, the second mandates a visit to a special workshop ("it's essentially like going to traffic school if you get a ticket"), and the third and fourth generate fines.
"The fourth (violation) right now, under out current water shortage conditions in the drought, is $1,000, so it is significant," said Davis. "We don't have very many residents who get to that point, but it is there as a tool if we need for enforcement."
Water officials in the state capital said that in February they were at 11 percent reduction in water use since last year but that now they are at about 17 percent.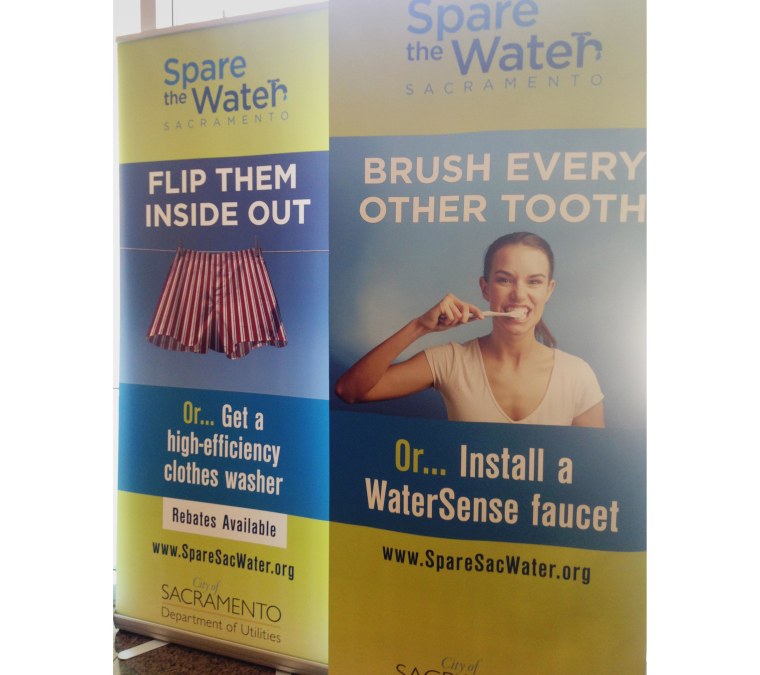 — with Bita Ryan in Sacramento