This story was prepared in partnership with The Virginian-Pilot.
DESTIN, Fla. — From the moment Lynsi Price absorbed the crushing news that her younger brother had drowned while training to become a Navy SEAL, she struggled to understand how such a thing could happen.
For two years she had watched James "Derek" Lovelace prepare for the grueling SEALs basic training course — swimming, running and weightlifting in the Florida coastal town where they grew up. He was a great swimmer, a strong athlete. How could he have died in the first week, during a pool drill designed to test basic water competence?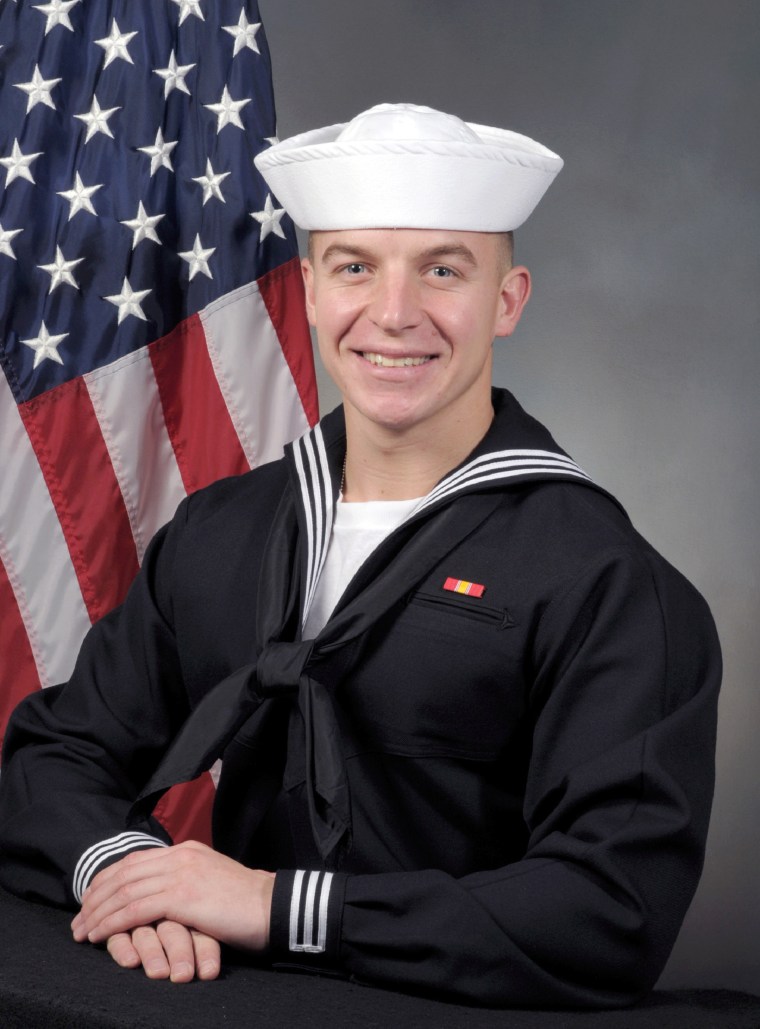 "I knew in my heart that something wasn't done right," Price, 24, told NBC News in a tearful interview. "Because he would have made it."
Navy officials assured the family it was a freak accident, perhaps complicated by hidden medical issues, she said. Price and her father, James Lovelace, an Iraq war veteran, came to believe what they were told by men in uniform, she said.
But on July 6, the Lovelace family received another shattering blow: The San Diego Medical Examiner's office issued a public autopsy report labeling the death a homicide — and describing in chilling detail how surveillance video showed a SEAL instructor repeatedly dunking Lovelace as he struggled in the water while following him around the pool and yelling at him.
Related: Navy SEAL Trainee's Death Ruled a Homicide
While the drill was designed to create an "adverse environment," the report says, instructors were not supposed to dunk trainees.
The family is reeling. While declining to criticize the Navy as an institution, they want the instructor and his commanders to be held accountable, Price says. And they are concerned about the thoroughness of that investigation, given that they were told things by Navy officials that were later contradicted by the medical examiner inquiry.
"We were just misled," Price told NBC News, in an interview alongside Rachel Richardson, Derek's longtime girlfriend, and Ryan Andrews, the family's Tallahassee lawyer. "We were told and made to believe that this was a tragic accident... We trusted these men."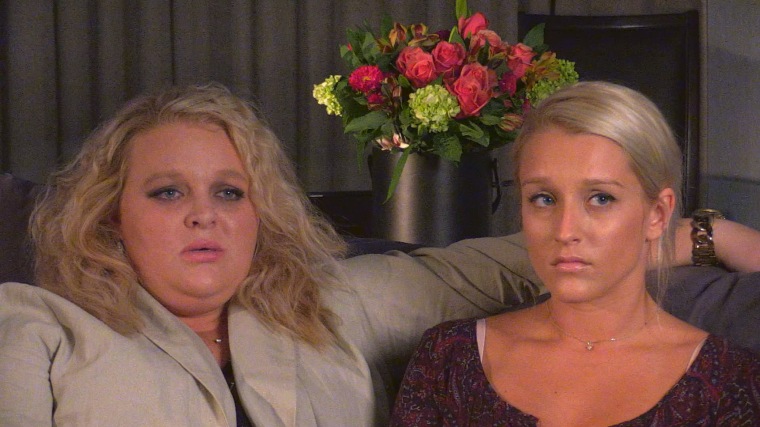 Even that autopsy report, they say, includes what they believe is misinformation attributed to the Navy. It says Lovelace, a former college baseball player, was "reported to not be a strong swimmer," citing Navy records.
The family says that is nonsense. A Navy SEAL who helped Lovelace prepare for the training told NBC News that Derek was one of the best athletes he has ever seen. Other trainees said similar things at his funeral.
Navy officials said they are limited in what they can say in response, given the pending investigation into the matter by the Naval Criminal Investigative Service.
But Lt. Trevor Davids, a spokesman for Naval Special Warfare Center, which oversees SEAL training, disputed that anyone lied to the Lovelace family.
"We've had a lot of command and other support personnel in contact with the family," he said. "Nobody has been lying to them. These are people who are actually concerned with the well-being of the family."
Because of the Navy's silence, however, a number of questions remain unanswered about its handling of the matter.
Related: Surge Reported in Near Drownings During SEAL Training
The Navy didn't announce Lovelace's May 6 death until four days later, after officials were questioned about it by NBC News and The Virginian-Pilot. The official account portrayed the matter as an accident, not mentioning any unusual treatment of Derek by an instructor prior to him being pulled from the water.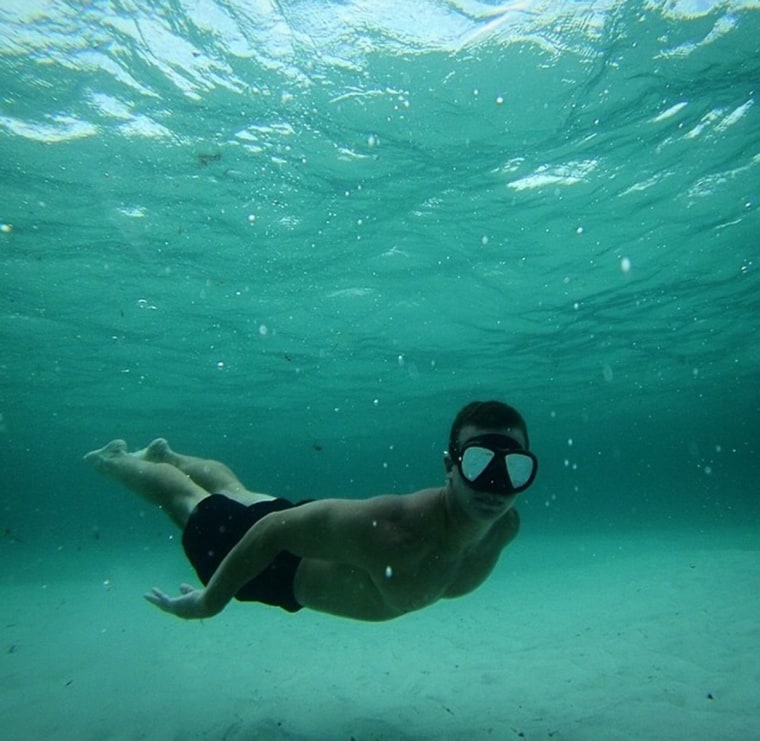 It was only on May 14, after NBC News and the Virginian-Pilot published a story raising questions about the Navy's account, that an instructor was removed from duty, according to Navy officials. The instructor, a SEAL who has deployed to Iraq and Afghanistan since joining the Navy in 2008, has not been charged with a crime. The Navy has declined to name him.
The day before the coroner's report was released, military officials at the Pentagon told an NBC News reporter that no instructor held Lovelace under water. Navy officials told Lovelace's father the same thing, according to Andrews. He did not name them.
The coroner's report, however, told a different story.
Lovelace was in a pool in Coronado, California, during his first week of the six-month Basic Underwater Demolition/SEALs training program, or BUD/S. In the drill, known as Combat Swimmer Orientation, trainees are required to tread water while wearing fatigues, boots and masks filled with water.
Instructors splash trainees and yell at them during the drill but are not supposed to dunk them, the medical examiner's report says, citing the Navy. Davids said he could not comment on the training protocol.
The autopsy says Lovelace appeared to be struggling when an instructor on a platform outside the pool pointed him out. An instructor in the pool swam to Lovelace, dunked him under and "followed him around the pool for approximately 5 minutes," the report says.
"I'll never be a peace until that instructor is held accountable for his actions."
"He continually splashes [Lovelace], dunks him at least one additional time, and appears to be yelling at him. [Lovelace] is also splashed by other individuals during the event. At one point in the video, another individual in the water is seen pulling him up and away from the instructor."
Lovelace's head went under multiple times, and the instructor pulled him up several times, the report says.
"Multiple people stated that his face was purple and his lips were blue," the report says. "One individual was even reportedly considering calling a 'time-out' to stop the exercise."
When it did stop, Lovelace was still breathing, the report said, but "abundant discolored water came out of his mouth," and he became unresponsive. An instructor helped him to the edge of the pool, but he could not be revived. He was pronounced dead later, at a nearby hospital.
The autopsy report noted that he had a slightly enlarged heart and a slower than normal heartbeat, both of which are common among athletes. The medical examiner said it was unknown whether his heart abnormalities contributed to his death.
But because he was dunked and not given aid despite his struggling, the medical examiner concluded, the cause of death was "properly listed as drowning." His enlarged heart is listed only as a "possible contributing condition."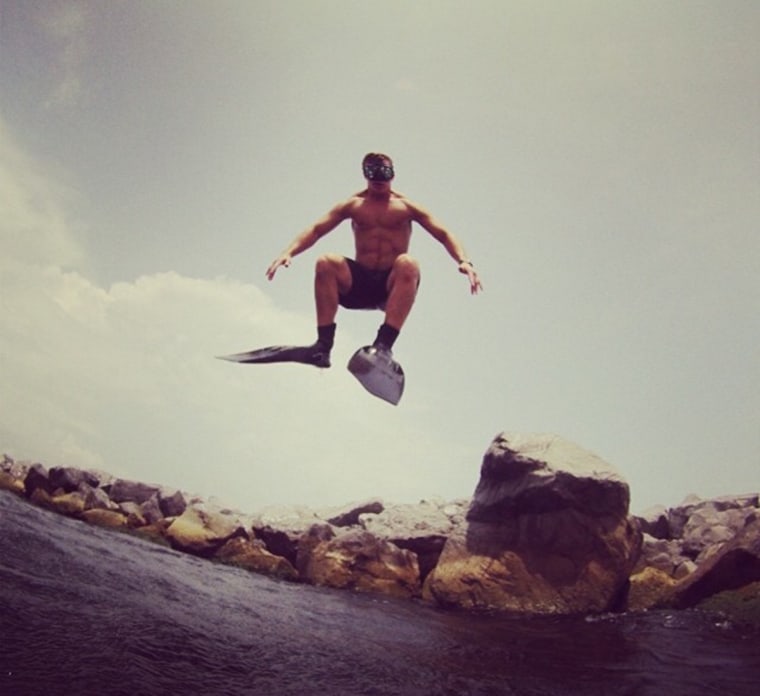 Although the manner of death could be considered by some as an accident, the report said, "it is our opinion that the actions, and inactions, of the instructors and other individuals involved were excessive and directly contributed to the death, and the manner of death is best classified as homicide."
"I know now, in my heart, it was not an accident," Price told NBC News.
"Do I think that the instructor woke up that day and said, 'I'm gonna intentionally hurt someone to where they will be unconscious?' No," she added. "I don't think that instructor did that. But I think that Derek was very intimidating and strong, and that instructor that day took it way too far. And he should be held accountable for his actions, as well as the chain of command."
Derek's father James Lovelace, an Air Force veteran who works as a military contractor, declined to be interviewed. His lawyer, Andrews, said he wants "an appropriate outcome — an objective and transparent investigation. And I think that if that happens, the answer will be self-evident for the Navy. These individuals need to be brought to justice and to answer."
The family is particularly concerned, Andrews said, about passages in the coroner's report citing "Navy records" and "reports" that say Derek was not a strong swimmer.
That is demonstrably false, they say. Prospective SEAL trainees are timed in a 500-yard swim test, and Derek's time was just over 8 minutes, Andrews said, about average for sailors selected to enter the course. At his funeral, according to a video reviewed by NBC News, fellow trainees told stories about his physical prowess and said he routinely bested them in running and swimming drills.
Price showed NBC News the stretch of Florida Gulf Coast beach where her brother used to train in sometimes treacherous currents, often swimming with a weight vest. She saw him hold his breath here for four minutes during a freedive. He also excelled at running, Richardson said, and was an incredible acrobat, able to run up walls and turn flips with his body.
"He woke up every morning at 5:00 a.m. and went to CrossFit," Price said. "From CrossFit, he ran anywhere from five to ten miles. From there, he would go to his job. When he got off, he would then go to the jetties, swim laps against the current with the boots and the weight vest. From there, he would either go to CrossFit again or come home and eat and go to bed. That was Derek's daily routine."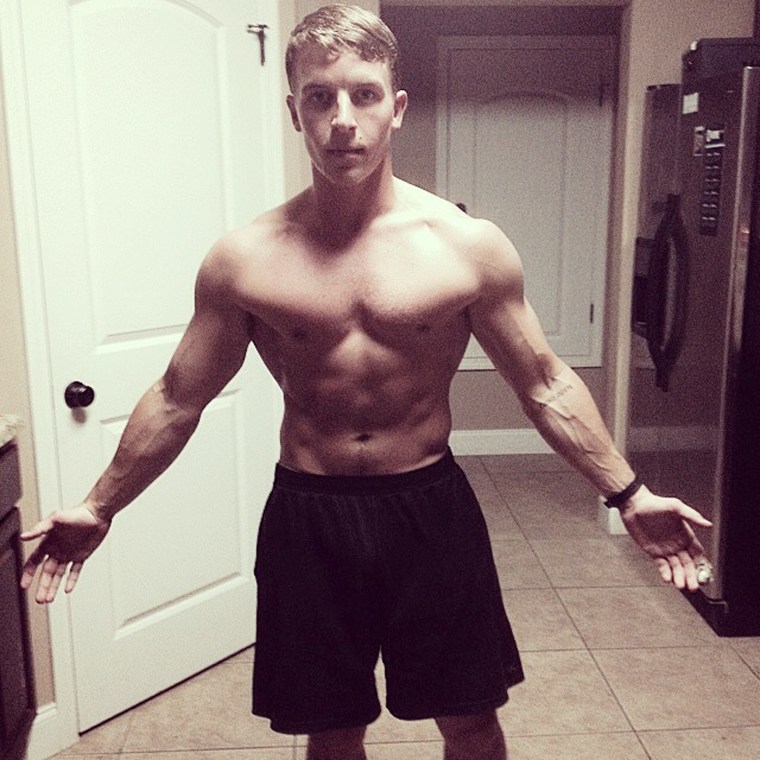 The autopsy report also speculated that Derek could have had asthma because he had a prescription for the drug Singulaire. The family says the medication was for mild allergies, not asthma.
"My whole family has seasonal allergies. And no one in my family has asthma," Price said.
Price remembers her brother as an upbeat, positive person who uplifted those around him.
"Derek was so happy. He loved life. He was so adventurous," she said. "He lived life to the extreme. I mean, there was nothing he, you know, couldn't do or was afraid of."
In text messages, Derek said his first week of SEALs training was going well, and he reported excelling in the physical aspects, said Richardson, a marine biologist who had been his girlfriend since they were in the eighth grade together.
"When Derek's telling me, you know, 'I'm crushing it, I'm killing it,' I'm sure he's got great scores," she said. "My personal thought was, this instructor knows how tough this kid is. I don't think he had intentions of ultimately leading to his death, but I think he saw, 'Oh, this kid's killing it? This kid's crushing it? Let's see how far we can push him. He can handle it.'"
Whether the instructor or anyone will be punished for what happened remains to be seen.
"I'll never be at peace," Price said, "until that instructor is held accountable for his actions. I won't be at peace."