Duke University officials are investigating after someone hung a noose from a tree limb in a campus plaza early Wednesday, prompting outrage and protests among students.
Larry Moneta, the school's vice president of student affairs, called the symbol an "act of intimidation" and vowed that whoever put it up would be held accountable.
"To whomever committed this hateful and stupid act, I just want to say that if your intent was to create fear, it will have the opposite effect," Moneta said in a statement. "In time, each of these cowardly acts of bias and hatred will strengthen our resolve to love and support each other."
About 300 people, including members of the Black Student Alliance, marched across the Durham, North Carolina, campus, Duke officials said. The marchers chanted, "We are not afraid. We stand together."
A forum was scheduled for 5 p.m. ET at the university, which has been the center of racial and religious controversy this year.
Last week, school officials said they were investigating after a black freshman woman claimed she was taunted by white men using the same racist chant that members of a University of Oklahoma fraternity were caught singing.
And in January, plans to broadcast the Muslim call to prayer from the school chapel's bell tower were downsized after backlash and security threats.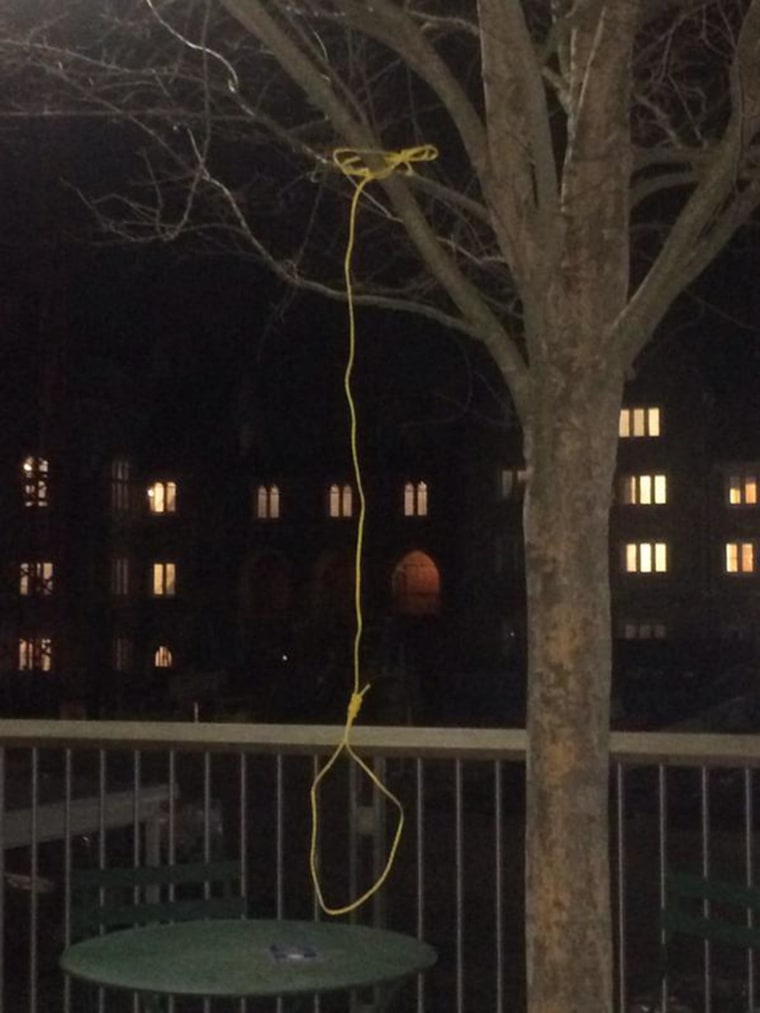 IN-DEPTH
SOCIAL
— Erik Ortiz