After a man interrupted an Easter egg hunt in Washington State on Saturday with a startling announcement — his roommates were trying to shoot him — sheriff's deputies discovered the source of the "disturbance": a large-scale, unlicensed marijuana operation.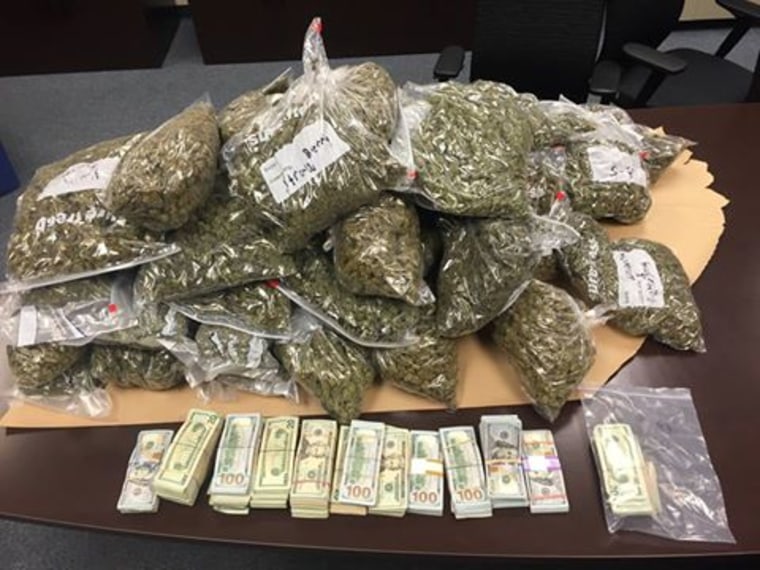 The operation was headquartered in suburban Salmon Creek, Wash., just north of the Oregon state line, the Clark County Sheriff's Office said in a Facebook post.
Deputies seized 45 pounds of processed marijuana, with a street value of more than $202,000, along with more than $108,000 in cash and four vehicles, the post said, adding that the operation appeared to be distributing across the country.
Joseph E. Sullivan, 24, and Jordan M. Long, 27, were booked for felony drug warrants out of Missouri, the sheriff's office said. Charles J. Yorkovich, 24, was charged with possession of a controlled substance with intent to deliver.
No guns were found.