Two men were arrested and charged in the killing of an off-duty Chicago police officer, who was shot while sitting in a vehicle with three other people, police said Monday.
Menelik Jackson, 24, was charged with one count of first-degree murder, three counts of attempted first-degree murder and one count of resisting arrest, according to a release from the Chicago Police Department. Jovan Battle, 32, was charged with one count of first-degree murder and three counts of attempted first-degree murder.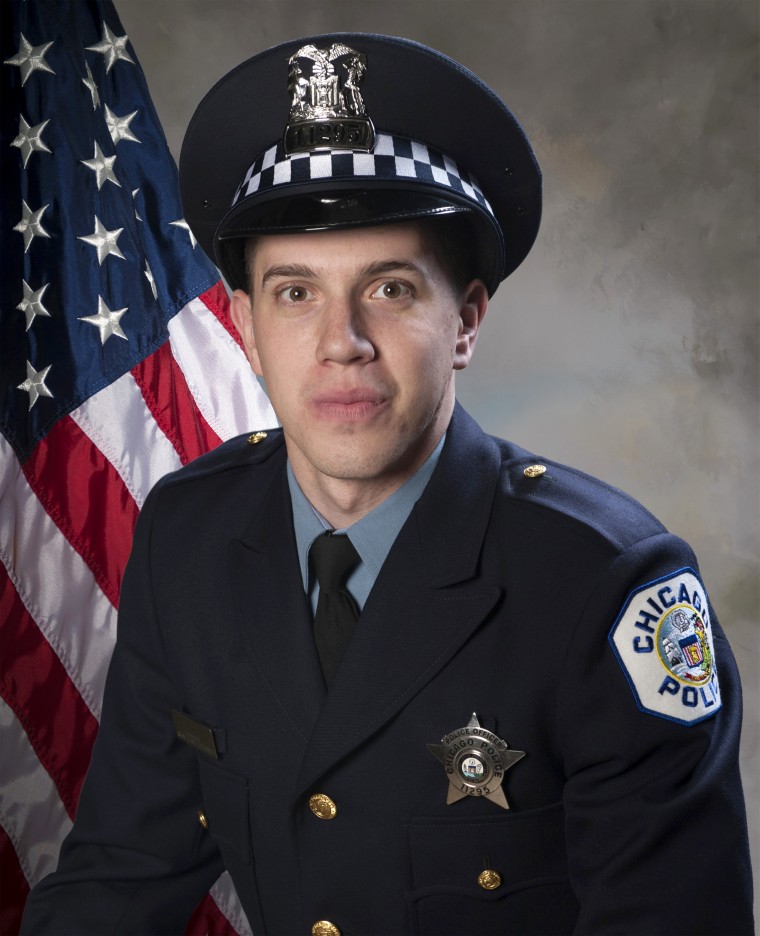 Police said they were also searching for a third person of interest in the killing.
Officer John P. Rivera, 23, had just finished his shift and was planning on going to a nightclub with his friends early Saturday when he was killed, according to officials.
Officials said that another 23-year-old man in the car was shot and injured. He was transported to a nearby hospital and is expected to survive.
Another off-duty officer and a woman were also in the car. Both were unharmed.
Chicago Police Department spokesman Anthony Guglielmi said the people in the car told investigators that Rivera had shielded his girlfriend from the gunfire when he heard shots.
"He was such a good person, not only a good officer," said William Bradley, commander of the police district where Rivera worked. "He wanted to help people."
Guglielmi said Rivera's handcuff's were used during Jackson's arrest.
Police said Jackson and Battle were involved in an altercation before the shooting with people in a party bus, who were described as Hispanic.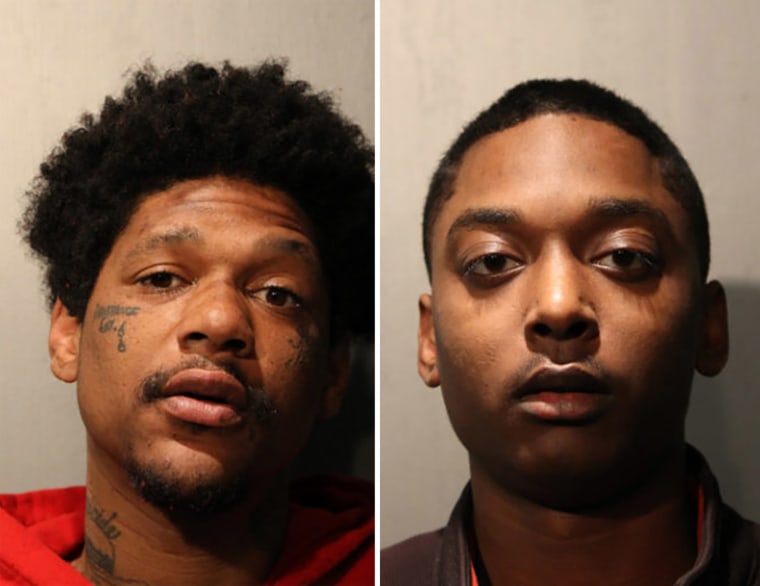 Jackson left to get a gun, but when he returned, the party bus was gone so Jackson, Battle and a third person started looking for the bus and ended up shooting "the first Hispanic man that he came into contact with," police said.
On Saturday morning, a procession was held as the deceased officer's body was transported to the Cook County Medical Examiner's Office.